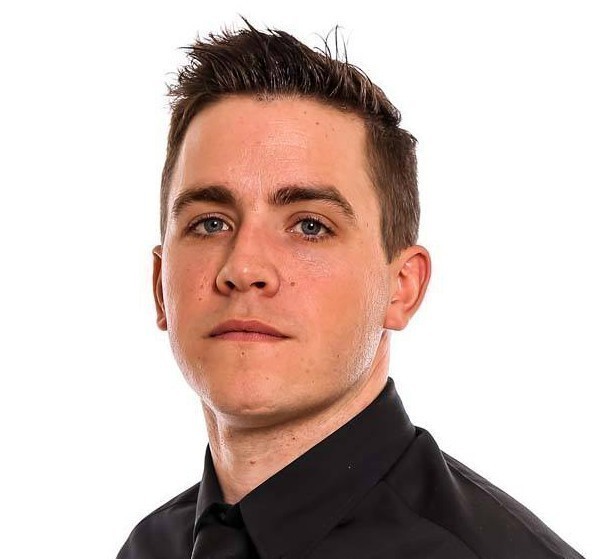 'Tru7.com' Witches Team Manager Ritchie Hawkins expressed his pleasure at his side's dominant 59-33 victory over Workington in the Championship.
The home side were in scintillating form as the fans were treated to some fantastic heats of racing and Hawkins believes that is what can be expected when opposing teams hold no fear for Foxhall.
"I think the result is a little deceiving, they were not really bad but we were just really good," said Hawkins. "The track produced some great racing. When you have riders who come here that want to race and get stuck in, it does produce good entertainment. We were brilliant and put in a brilliant performance and I am delighted with it."
The boss says the new riding order will be in place for the next few meetings as the management search for the perfect selection.
"We tweaked the riding order a little for tonight and Cam (Heeps) did really well and Kyle (Newman) got a maximum and improved from last week. I don't know if that has anything to do with the riding order but it worked well tonight. It is something we will stick with for a few weeks."
Kyle Newman was signed by Leicester Lions earlier in the day whilst Justin Sedgmen was released from Belle Vue but Hawkins says both riders are on the up.
"I think Kyle's form has picked up and Leicester will be delighted with that now they have signed him. Sedgy is getting better with every meeting and he put in a great performance at King's Lynn last night in his last performance for Belle Vue and I am sure he will get signed up again quickly in the Premiership."
Hawkins had a final word of praise for Connor Mountain who recorded his first heat win of the season in heat two.
"Connor has had a few paid wins but he got his first heat win tonight and he has improved a lot over the last few weeks. His confidence is growing week by week and it is another solid five points from a tough number six position."
Words: Henry Chard
Ipswich 'Tru7.com' Witches 59
Danny King (c) 8+1
Kyle Newman 13+2 (Paid Maximum)
Cameron Heeps 9
Justin Sedgmen 8
Rory Schlein 11+1
Connor Mountain 5
Nathan Greaves 5+2
Workington 'Thomas Armstrong' Comets 33
Craig Cook (c) 11
Mason Campton 2+1
Ty Proctor 7+1
Matt Williamson 4
Thomas Jorgensen 2 (Withdrawn)
James Sarjeant 5+1
Rob Shuttleworth 2
Championship Table
| | | |
| --- | --- | --- |
| Team | Pl | Pts |
| Edinburgh | 18 | 38 |
| Witches | 17 | 35 |
| Glasgow | 13 | 33 |
| Sheffield | 14 | 30 |
| Redcar | 16 | 27 |
| Workington | 11 | 21 |
| Newcastle | 14 | 19 |
| Peterborough | 13 | 15 |
| Scunthorpe | 17 | 14 |
| Berwick | 17 | 10 |
Rider of the Night: Cameron Heeps
Next Meeting: C1 24th June vs Glasgow (away)