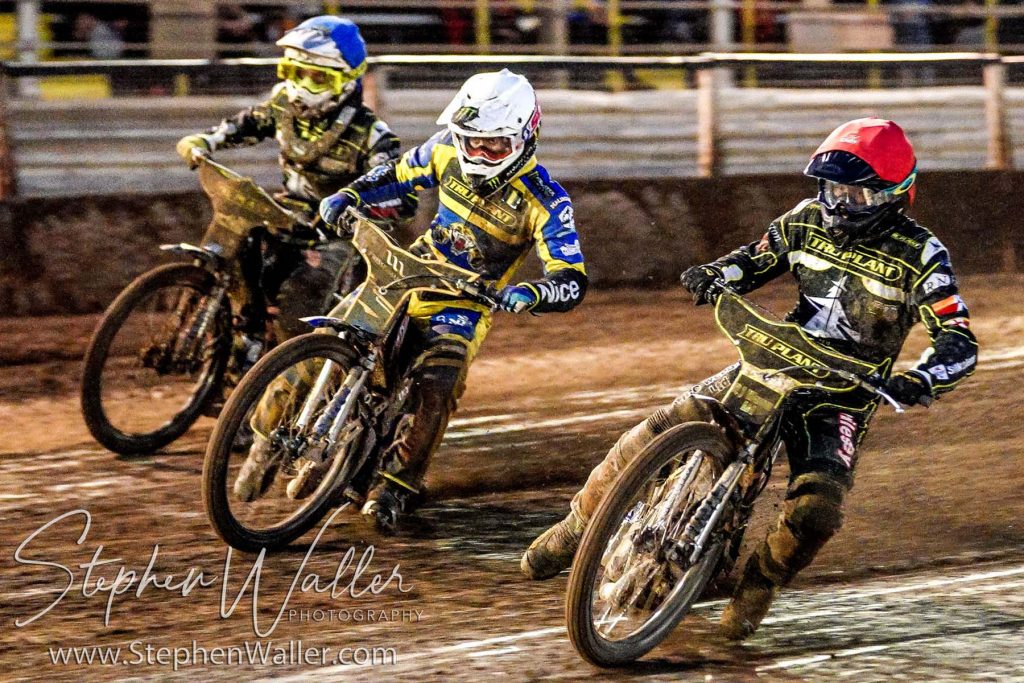 MEETING SPONSORS

Tru7.com – Experts in construction and demolition, they have thousands of successful projects under their belts with skills in value engineering, operations management, highways and contracting. Their fast-growing portfolio, which now offers plant hire, demolition and aggregates, as well as vehicle hire and sales, ensures they can meet a wide range of needs.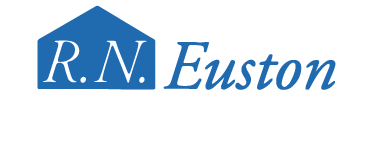 RN Euston – RN Euston Limited has supplied steel framed buildings in East Anglia for over 40 years. Established by Ray Euston the business has grown steadily over the years and now Ray works in partnership with his son Mark. The company is based in Suffolk and work all over East Anglia where they have gained a reliable reputation.
THE SCORES
IPSWICH 41: Jason Crump 9+1, Jake Allen 4+1, Danny King © 10, Anders Rowe 1, Craig Cook 4+1, Drew Kemp (RS) 2, Paul Starke 11. Team Manager: Ritchie Hawkins
SHEFFIELD 49: Jack Holder 12, Josh Pickering 6+2, Troy Batchelor 4+1, Kyle Howarth © 5, Adam Ellis 11+3, Danyon Hume (g) (RS) 6, Stefan Nielsen 5. Team Manager: Simon Stead
REFEREE: D. Robinson
PREMIERSHIP TABLE
| | | |
| --- | --- | --- |
| Team | Meetings | Points |
| Wolverhampton | 12 | 33 |
| Peterborough | 12 | 30 |
| Belle Vue | 14 | 28 |
| Sheffield | 12 | 22 |
| Ipswich | 16 | 18 |
| King's Lynn | 12 | 8 |
WHAT HAPPENED?
By Mike Bacon
The 'Tru Plant' Witches Premiership play-off hopes are as good as over as their nearest challengers Sheffield Tigers came to Foxhall Stadium and beat them in a crunch clash on Monday night.
Although mathematically the Witches can still make it, there is little hope after a last-heat decider went the visitors' way.
And even the last-heat decider was over almost before it started as Witches skipper Danny King spun round and crashed out on the opening turn. He was excluded as the Tigers took the points.
The weather threatened to put a pay to proceedings with the rain still coming down steadily with just 15 minutes to start time.
But the track had been well prepared for such eventualities and when the rain stopped and a bit of track work, the racing got underway and, although it was tricky, it was the visitors who adapted better.
Although Ipswich took an early lead, Jake Allen winning from the inside grid, as Jason Crump, back in the Witches team again, passing Jack Holder for third.
Danyon Hume, who used to ride for the Witches won the next and with gating proving crucial early on, Troy Batchelor put the Tigers ahead for the first time as Kyle Howarth made a decent pass on Anders Rowe.
Adam Ellis became the third Tiger to win a heat in the opening heats in a shared heat four, as Craig Cook got the better of Stefan Nielsen on the first bend.
Holder pulled a fine line to pass the fast-starting King on lap one of the next and Ellis got the better of fast-starting Crump to win by a street in heat six.
The Witches pulled points back in heat seven as Cook won and Drew Kemp did superbly to pass and hold off Batchelor.
Ipswich looked likely to level the scores in heat eight, but Allen slid off trying to pass Nielsen as the Tigers held onto their two-point lead.
King road the boards to pass everyone in heat nine, but with Starke packing up at the back, the Witches still trailed, before Crump brought the house down with a big heat 10 win.
However, Sheffield looked to have sealed the meeting with a 5-1 of their own in the next, before tactical substitute King – and Crump – joined forces to hit a maximum of their own straight back. This meeting was still up in the air.
But heat 13 sealed it for the visitors, as the excellent Holder and Ellis sped away for a comfortable 5-1 and a six-point lead.
Howarth fell with victory in sight in heat 14 for Sheffield, before the final race went the way of the visitors, as King crashed out.
HAWKINS REACTION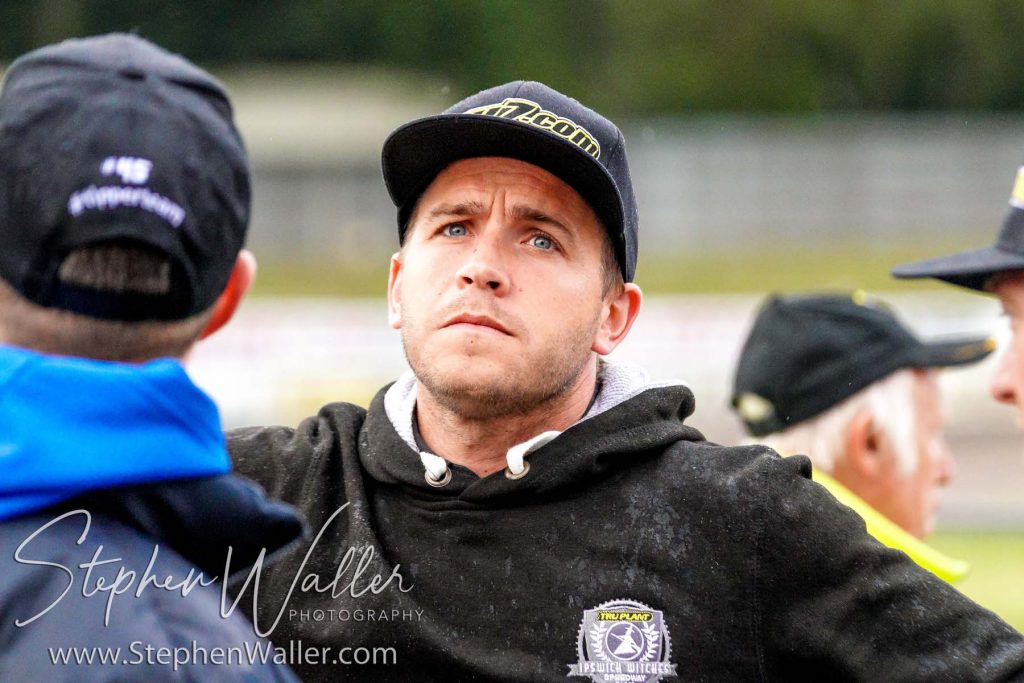 Ipswich 'Tru Plant' Witches team manager Ritchie Hawkins reflects on Monday's defeat to Sheffield.
"It was another really bad night, we know it is not good enough to keep losing, especially at home. We have come up short again and certainly as a team we have not performed consistently enough and that was the case again tonight.
"We need at least five or six riders out of the seven to be performing up to their usual standard to get a result. We are relying on three or four a meeting and that's not going to get you results and never will. As a team we haven't got anything to race for but pride now and we have got four meetings now to provide our fans with some wins which have been lacking this year. We want to give some joy before the end of the season.
"It was nice to see Crumpy back and showing some form like he did earlier in the season. It is no secret that our season changed when he crashed at Wolverhampton. We didn't know at the time what effect it would have and how tough it would be to replace him but it is clear to see we have missed him and the big impact that crash has had on our season. Hopefully now he can finish the season injury-free and we get to watch him do his stuff."
TRU7.COM & RN EUSTON RIDERS OF THE NIGHT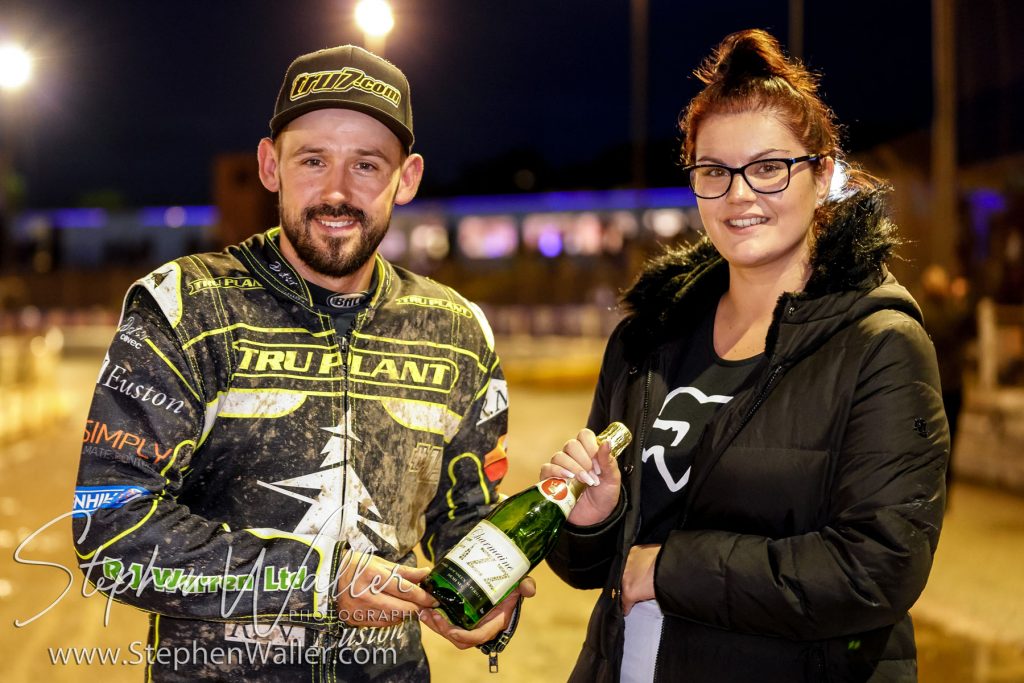 King picked up the tru7.com award after scoring 10 points.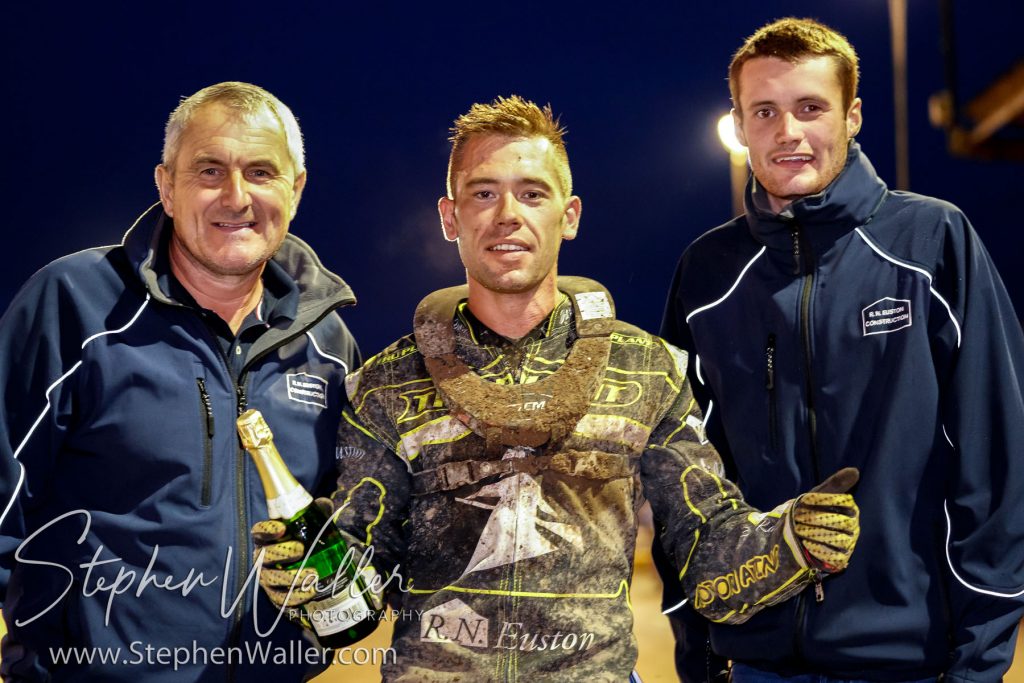 Starke was the choice of RN Euston after top scoring with 11.
WHAT IT MEANS
Ipswich stay fifth and outside of the play-offs following the defeat whilst Sheffield add four points to their tally and cement their spot in the top four.
WHAT'S NEXT?
The 'Tru Plant' Witches host the Wolverhampton Wolves at Foxhall Stadium on Thursday 19th August in a Premiership fixture. Tickets can be purchased here.