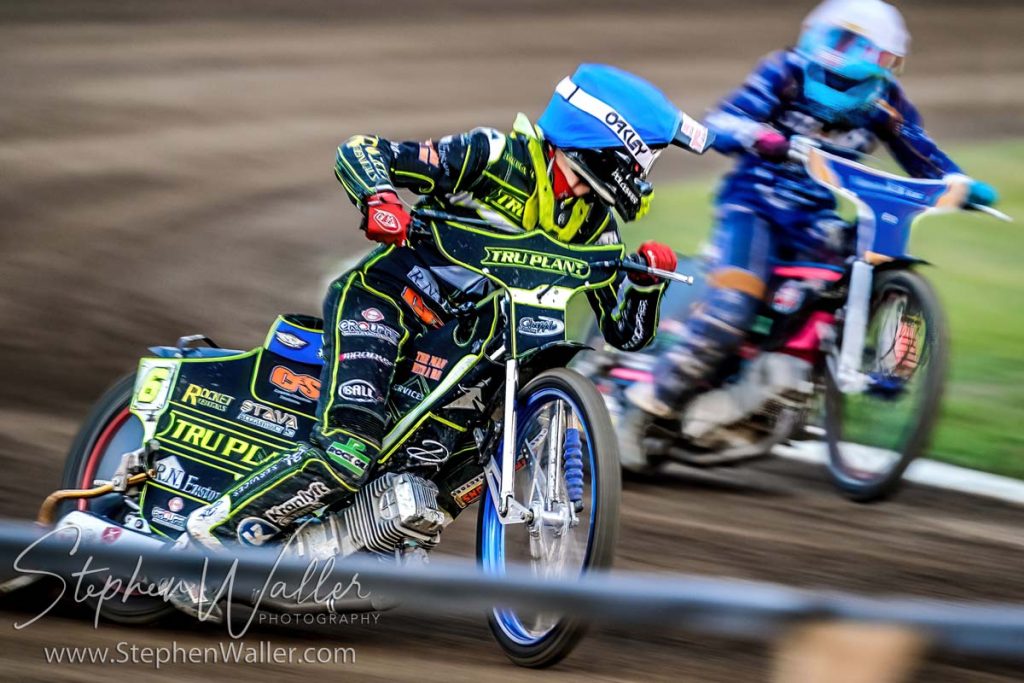 MEETING SPONSOR

Tru7.com – Experts in construction and demolition, they have thousands of successful projects under their belts with skills in value engineering, operations management, highways and contracting. Their fast-growing portfolio, which now offers plant hire, demolition and aggregates, as well as vehicle hire and sales, ensures they can meet a wide range of needs.
THE SCORES
IPSWICH 44: Scott Nicholls (g) 4, Cameron Heeps 8, Jake Allen 9+2, Danny King © 8, Anders Rowe 13+1, Drew Kemp 2+1. Team Manager: Ritchie Hawkins
KING'S LYNN 46: Erik Riss 8, Thomas Jorgensen 5+1, Lewis Kerr © 11+3, Richard Lawson 15, Ryan Kinsley 1, Ty Proctor 6. Team Manager: Peter Schroeck
REFEREE: A. Steele
PREMIERSHIP TABLE
| | | |
| --- | --- | --- |
| Team | Meetings | Points |
| Belle Vue | 4 | 10 |
| Wolverhampton | 3 | 7 |
| Ipswich | 5 | 7 |
| Sheffield | 3 | 4 |
| King's Lynn | 3 | 3 |
| Peterborough | 2 | 2 |
WHAT HAPPENED?
The 'Tru Plant' Witches fell to their first home defeat of the season after losing a last-heat decider against King's Lynn on Thursday in the Premiership.
The home team went into the meeting with injury problems piling up having lost number one Jason Crump and Jordan Stewart this week following heavy crashes. Ipswich led throughout the meeting by a narrow margin but conceded a 1-5 in the final heat as the visitors claimed victory. Anders Rowe top scored for Ipswich with 13+1.
The home team started well as Rowe took victory in heat one with Scott Nicholls, in as a guest for the injured Crump, picking up third for a 4-2. Rowe was back out in heat two and picked up another three points with teammate Drew Kemp behind him for an early 5-1 to the hosts. Jake Allen won heat three, but Thomas Jorgensen got the better of Cameron Heeps at the back as the points were shared. The Stars picked up a 2-4 in heat four to reduce the home team's lead to four.
Erik RIss won a shared heat five before Richard Lawson did the same in heat six. Jorgensen made it four race wins on the trot for the Stars taking the chequered flag in heat seven as Ipswich skipper Danny King fell on the opening lap with King's Lynn picking up a 2-4. Allen couldn't be beaten in heat eight but with the visitors in second and third it meant a 3-3 with the home holding a two-point lead.
Heeps and Allen gave the Suffolk side some breathing space with a 5-1 in heat nine, but King's Lynn cancelled it out with consecutive heat advantages in the two heats that followed. Heat 12 was stopped as Heeps and Jorgensen fell on the opening turn, a fall that ended Jorgensen's night as he was withdrawn from the re-run. Heeps picked himself up to win the re-run with Rowe third for a 4-2 to the Witches that gave them a four-point lead with three heats to race.
King won heat 13 ahead of Lawson with Nicholls third to extend the lead to six points and put Ipswich in a good position to secure the win. However, the away side used Lawson as a tactical substitute in heat 14 which he duly won with captain Lewis Kerr second for a 1-5 to take it to a last-heat decider. The visiting pair repeated that maximum in heat 15 to take the win on the night as Heeps fell on the final lap picking up an injury to end a miserable week of racing for the Witches.
HAWKINS REACTION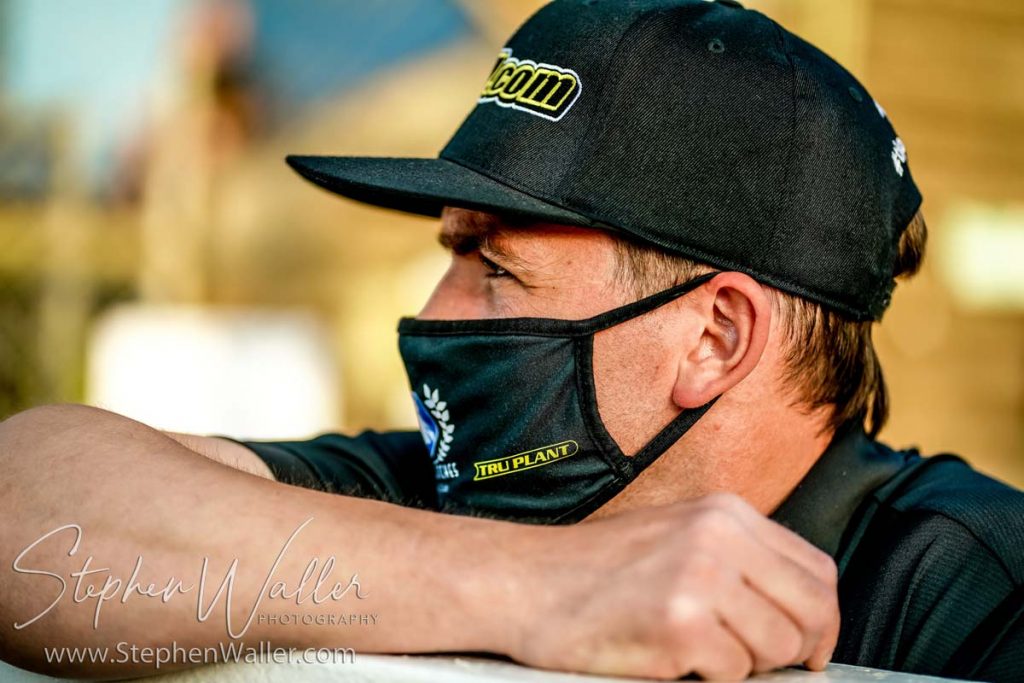 Ipswich 'Tru Plant' Witches team manager Ritchie Hawkins reflects on Thursday's defeat to the Stars.
"It's a really disappointing result. Well done to King's Lynn, I though they rode really on the night and I have no complaints about them taking victory. We weren't good enough and we are massively disappointed to lose and it rounds off a really tough week.
"To end up with three riders laid up in hospital in the space of four days is really tough for the team to take. We are short on bodies now going forward and we are going to need to look at our options and rebuild. At the moment we don't know the timescales of the injuries and the recoveries.
"Hopefully we will hear about Cam in the near future. Jordy is under the knife on Friday, but he has multiple fractures, so it looks like he is going to be out long-term. We are hoping Jason has a speedy recovery and will be back with us soon, it will take as long as it takes."
TRU7.COM RIDER OF THE NIGHT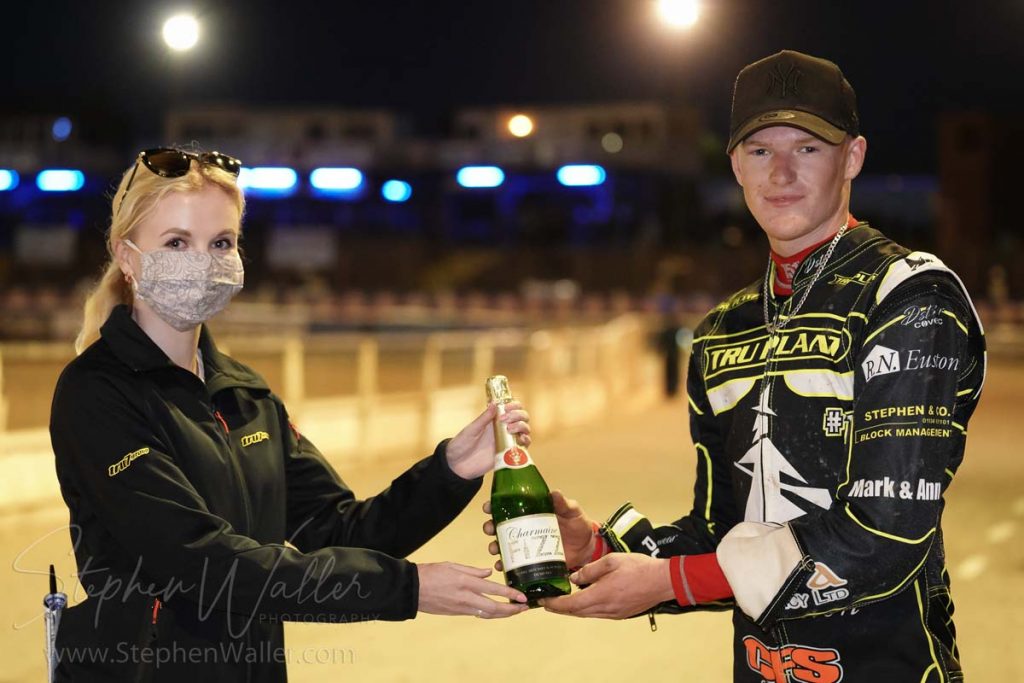 Rowe picked up the Tru7.com rider of the night with another terrific display from reserve, scoring 13+1.
WHAT IT MEANS
Ipswich stay third following the defeat, but King's Lynn pick up their first points of 2021 and move off of the bottom of the table.
WHAT'S NEXT?
The 'Tru Plant' Witches travel to Manchester to take on the Belle Vue Aces on Monday 7th June at the National Speedway Stadium in a Premiership fixture. Tickets can be purchased here.