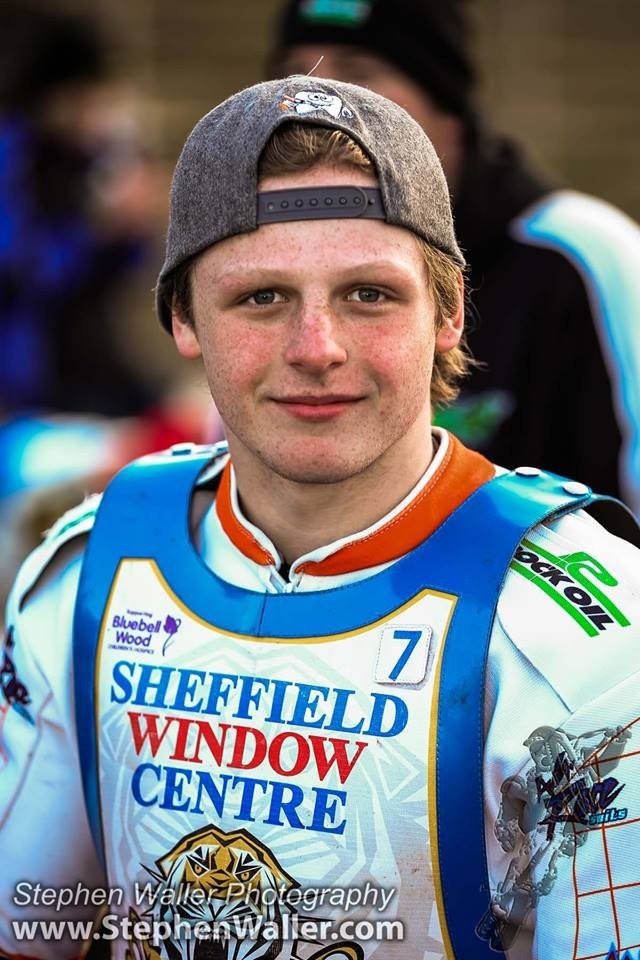 The 'Tru7.com' Witches have secured the signing of Nathan Greaves to replace the injured Danyon Hume after the move was approved by the BSPA on Monday.
Greaves comes in on a 2.27 average and will make his debut on Thursday at Foxhall as the Witches take on Scunthorpe in the Championship.
The 19-year-old rides for Wolverhampton Wolves in the Premiership and was riding for the Isle of Wight in the National League but his move to Suffolk means he will stand down from National League duties, a decision the Sheffield-born rider did not take lightly.
Greaves recently finished fourth in the British U21 Final and was part of the Sheffield team that reached last season's Championship play-offs.
Promoter Chris Louis is delighted to have Greaves on board and says the move will cause minimal disruption to the side.
"He stands to miss just a couple of our fixtures when he is on duty with his senior club," said Louis. "The fixtures are becoming more and more of a problem but given our enforced changes due to injury we have managed to come out of it with minimum of disruption to the team which I believe is vital.
"We welcome Nathan to Foxhall and both Ritchie (Hawkins) and myself are pleased that he decided to join us. I couldn't be happier to have Nathan on board and look forward to giving him as much help as possible to help further his career. The same is certainly true of Ritchie, Danny (King), Rory (Schlein) and the rest of the lads, so he won't be going short of help over the coming months."
Louis also revealed that there had been talks with last week's guest James Shanes but a deal was not possible due to the number of meetings he would have missed.
"It is no secret that we have been talking to James almost since Danyon's crash but after a lot of effort and much soul searching we were unable to do anything about his Grasstrack commitments and the 18 Witches meetings that he would have missed! James was as disappointed as we were after enjoying himself so much on Thursday night but it just could not be worked out."
Words: Henry Chard
Greaves Factfile
Date of Birth: 24 February 1998, Sheffield
British career
2013 Dudley
2014 Swindon, Cradley
2015 Cradley
2016 Sheffield, King's Lynn II
2017 Wolverhampton, Ipswich, Isle of Wight
Honours:
British 250cc Champion: 2011, 2012
British 500cc Champion: 2012, 2013
2017 Wolves form
Meetings: 7
Rides: 27
1st: 1
2nd: 1
3rd: 9
4th: 16
Points: 14
BP: 4