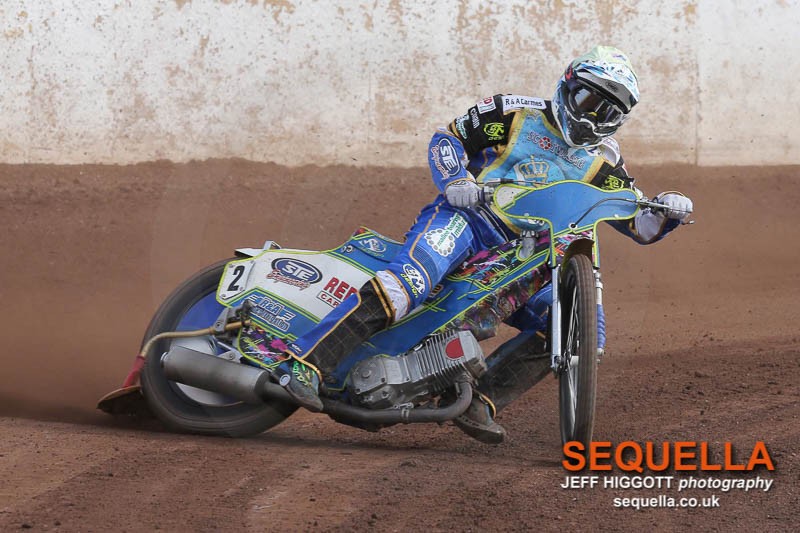 The 'Tru7.com' have completed the signing of Justin Sedgmen to replace the injured Nico Covatti and the Australian will make his debut on Thursday against Glasgow at Foxhall.
Covatti is out of action with a broken wrist after a nasty fall at Redcar last month and with the recovery period unknown, the management have signed Sedgmen as a replacement.
The 25-year-old comes in on a 7.60 average and will fill the number three position that Covatti previously held. Sedgmen rides for the Belle Vue Aces in the Premiership and last rode for the Edinburgh Monarchs in the Championship back in 2015 when they won the league title.
Promoter Chris Louis says that the signing was needed and that Sedgmen was the obvious choice.
"It's disappointing to have to make the change but with Nico having a long road to recovery, we have got to settle the team down and see how the next couple of months pan out," said Louis.
"He is very keen to double up and he is not busy abroad and is riding well. I have looked at using him in the past but it has never worked out mathematically but he was an obvious choice and will fit in well with the team. He joins a couple of Aussies in the team even though Rory (Schlein) has just won the British semi-final! He will settle in quick and knows the lads and will fit in well."
Words: Henry Chard
Sedgmen Factfile
Date of Birth: 17 February 1992, Mildura, Australia
British career
2009 Somerset
2010 Birmingham, Swindon
2011 Swindon, Newport, Plymouth
2012 Lakeside, Redcar
2014-15 Edinburgh
2016 Swindon
2017 Belle Vue, Ipswich
Honours:
South Australian State U16 Champion: 2008
Victoria State Champion: 2012
2017 Aces form
Meetings: 6
Rides: 25
1st: 6
2nd: 6
3rd: 9
4th: 4
Points: 39
BP: 5