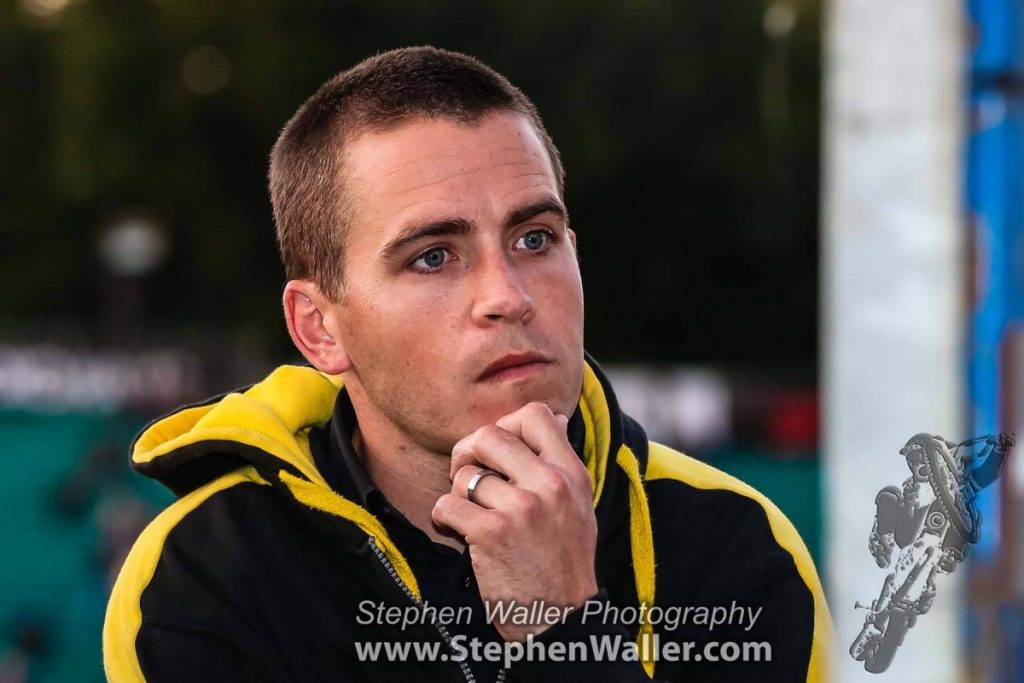 It has been a very positive month and we are ending it in a stronger position than when we started. It has been a strong month, we have been solid at home and have picked up quite a few points on the road. The Edinburgh result was a massive disappointment but we picked ourselves up well. There were really good performances at Peterborough and at Glasgow and the Glasgow performance was a big point in our season. To get a point after starting so badly, it proved to the team what they are capable of and we took a lot of confidence from that meeting leading into Peterborough. Then winning at Berwick was good and we put in a good performance at Newcastle and were unlucky not to win there.
We came under a bit of criticism for our away performances and people pay their money and are entitled to their own opinion. I know I am confident and have a solid plan in how I want the season to be going and the things I am looking for and I think I have it sussed out on how we build towards the play-offs. It's upsetting to drop a point here and there but to me it is not important, the only thing important to me is the play-offs and that is all that matters. That is our focus and what I am building towards, people are entitled to their opinions but I wouldn't change anything or any of my decisions.
Our reaction to set backs all season has been excellent and these are the guys we wanted to bring in. Edinburgh was a massive disappointment but then to go to Glasgow and show that fighting spirit after a bad start shows what we are about and they proved a lot to themselves. We are doing well and it is going ok but the season starts in the next few weeks and we have got ourselves in a good position but we need to push on and consolidate our play-off spot. It all comes down to those meetings and obviously the cup is another competition we want to win.
I would expect to change the riding order again from now until the end of the season. Sometimes you are looking at seeing if something works and sometimes you are looking at the opposition team and thinking if we ride in a different order it might help certain riders. I will probably change it again in the next month and we might change it if we reach the play-offs, you don't know, it is what I feel will get the best out of everyone.
Danyon (Hume) was going to be massively hard to replace as he was averaging nearly five but Nathan (Greaves) has come in after a tough year last year and nearly doubled his average and it has been like for like really. He has fitted into the team well and it has been a good move for him and us really. I'm really pleased for Connor (Mountain), he is getting his rewards for sticking in there during his tough patch. We spoke a month ago and I told him you have to keep riding and stick in there and he is getting the rewards now and his performances have improved. He is showing if you keep doing everything right off the track eventually you get the rewards and he needs to keep pushing on.
Rory (Schlein) has performed how I expected really, he is a class act and I have never doubted that and I always expected him to do what he has done. He has been a massive part of this team and has been a massive part of the team spirit. His presence in the team adds points onto everyone else in many ways. Rory gets a hard time but I have got to say he has been a positive influence and has been a great signing and that was the reason we brought him in.
We know what we need to do at home from now until the end of the season. Looking at it I felt we needed a couple more away wins but teams in and around the play-off spots are starting to slip up or taking points off each other. If we concentrate on our own performance and get as many points as we can I'm sure we will do alright.
The Championship Fours is coming up soon and the five riders that will make up our squad all like Peterborough. It is a great competition to win and I have a winner's medal myself and I know how good a feeling it is. We enter every competition with a strong team looking to win it but it is all about how you perform on the day with the Fours. It is a tough meeting and I'm sure there will be a lot of Ipswich fans up there and we want to send them home happy.
See you all soon,
Ritchie