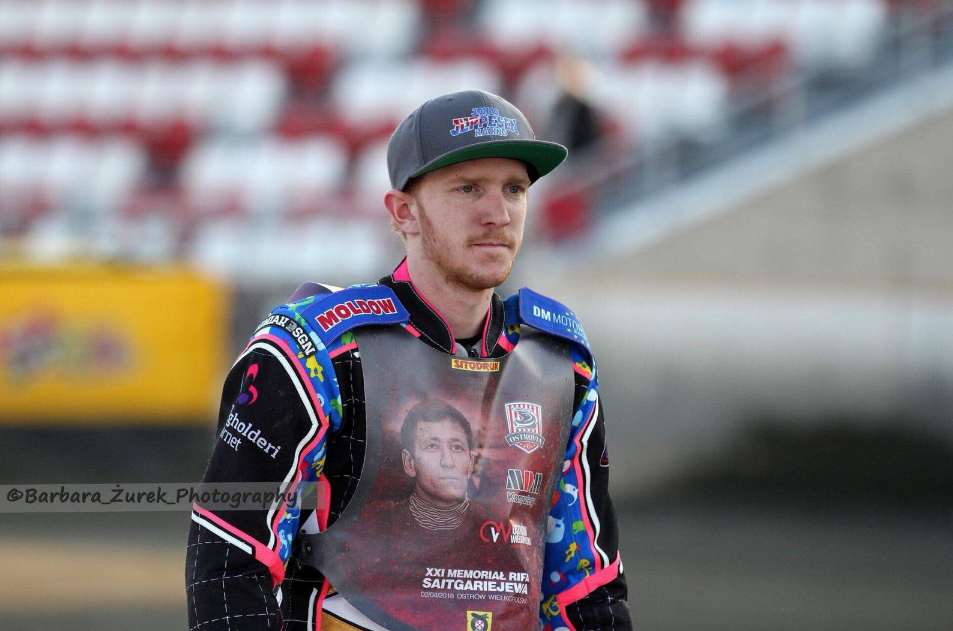 By Henry Chard
New 'Tru Plant' Witches signing Jonas Jeppesen says he wants to prove himself at the club as he prepares to make his debut on Thursday at Sheffield.
The Dane has been signed as an injury replacement for Michael Härtel and after being sacked from Somerset last month, he is keen to get going with his new club.
"I was sacked a few weeks ago so I am really happy to get a new club and get a few more rides this year," said Jeppesen. "It's not been too good a season as I have not done too many meetings so I was happy to have the club interested in me and I will have a go at it.
"I spoke to Chris (Louis) to sort the contract out and to sort out this week with collecting the bikes and getting them to the new workshop and all the things like that. It has been easy though and I am really happy."
The 20-year-old holds no fear for new tracks as he continues his learning curve during his first year in British speedway.
"I have never been to Foxhall before and have never seen it before really. I'm really looking forward to it, firstly at Sheffield as I have watched a meeting there earlier this season and the track looks really good. Then I make my home debut and all the guys know the track very well so hopefully they can give me the best information and I can make the best of it. The first time I need to be confident and then we will take it from there for the rest of the season."
Jeppesen is hoping to impress enough to earn a deal in Britain next year and believes the second year would be easier having had a year's experience.
"It is my first year in England, Somerset was alright at the start but then there was some stuff not working out and they decided to sack me, not even that I got to know that. It has been hard going to a new track every time and not going back there but that will be the same with Ipswich. It will be a hard year but hopefully I can pull through and have a better season next year if someone signs me. It will always be easier the second time you go to a track."
The new signing is raring to go and impress the management and gives Witches fans an idea of what to expect from him during his time at Foxhall.
"I heard about Michael and feel sorry for him and hope he has a speedy recovery. It is my chance now and I want to prove they made a good decision and I just want to do well.
"I'm probably not the best gater but I fight for every heat I am in and I never give up for four laps. I am a spectacular rider at times and make some good passes and I am a good teammate and look out for my partner to team ride. I am doing alright but I just need more experience."