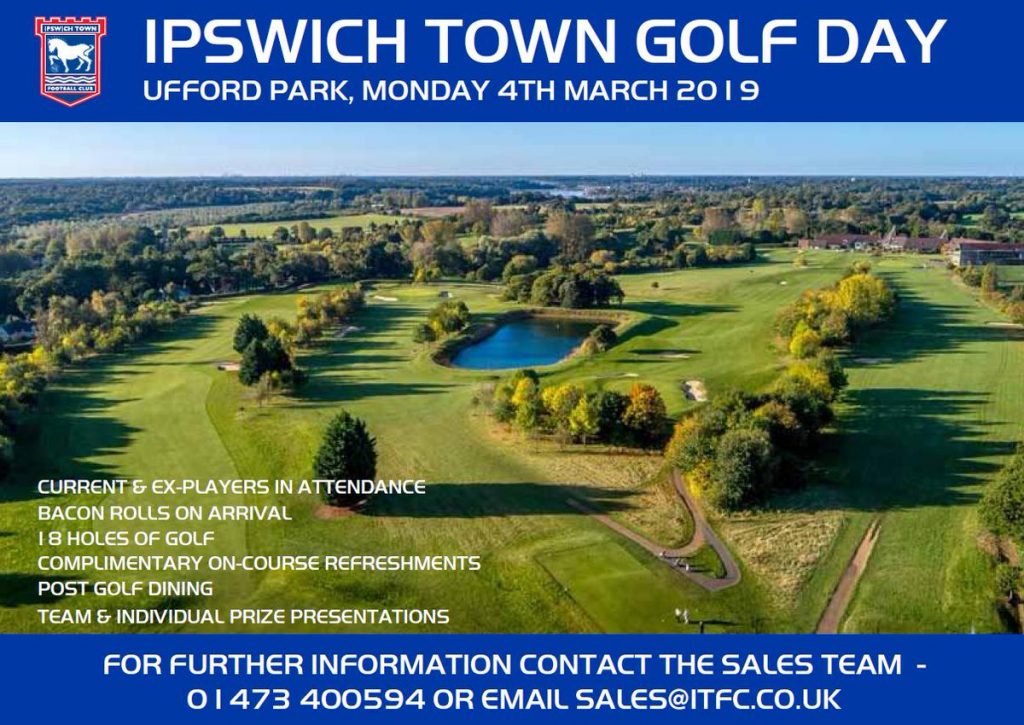 Members of the 'Tru Plant' Witches will be at the Ipswich Town Golf Day held at Ufford Park on Monday 4th March and you could join them.
Captain Danny King, manager Ritchie Hawkins and Cameron Heeps will be playing at the event but the final member of their fourball team will the winner of our charity auction for Headway Suffolk.
It's a unique opportunity to enjoy a fabulous day out on the greens with the Witches boys, with complimentary on course refreshments and plenty of prizes to be won in the various competitions.
Ipswich Town players past and present will also be at the event. The day includes arrival refreshments and bacon rolls, 18 holes of golf, followed by post-golf dining and presentations.
Bids will start at £50 with 100% of the winning bid going to the charity. You can submit bids via email at enquiries@ipswichwitches.co, stating your name and your bid. Alternatively, you can submit bids on Facebook by commenting on this post or messaging us directly. If Twitter is your thing, you can reply to this tweet or direct message us on there.
The highest bid as of 5.30pm on Thursday is £75, can anyone beat it before the deadline?
The auction will end on Friday 1st March at 12.00pm, with the highest bid at this time being the winner. The winner must be able to play at the tournament on Monday 4th March and will be contacted regarding payment shortly after the auction ends.
If you are interested in finding out more on the event aside from our auction, you can book or get more information by calling 01473 400594 or emailing SALES@ITFC.CO.UK.