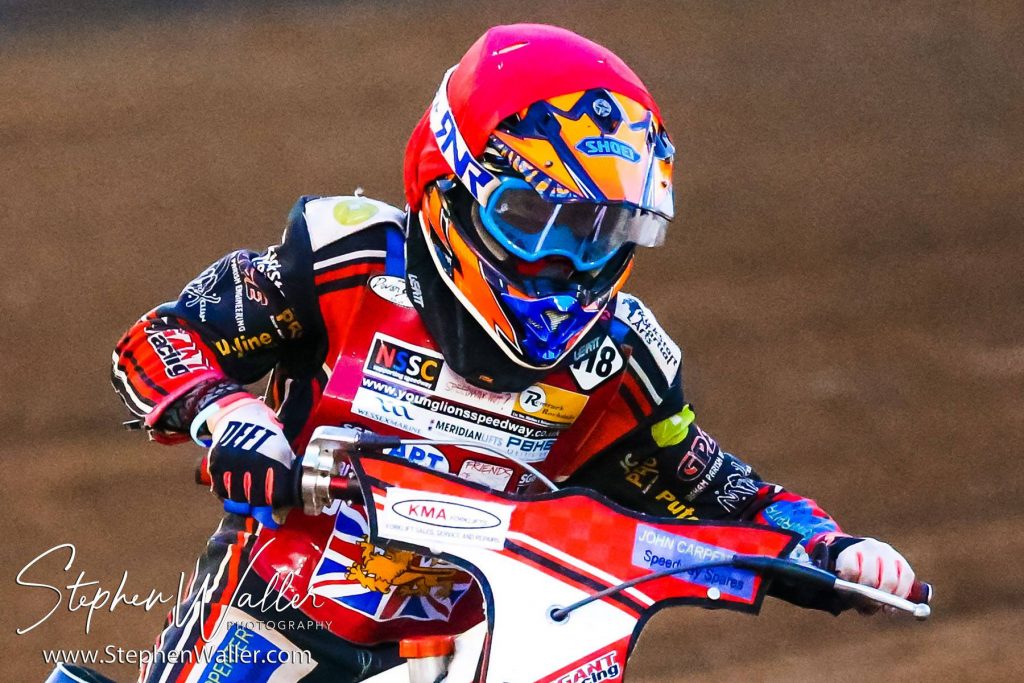 By Henry Chard
Drew Kemp is looking forward to the British Under-19 Final at Foxhall on Thursday as he makes his competitive debut on the Suffolk track (7.30pm).
Kemp is a familiar face at the track having practiced before and after meetings for years but will get to make his competitive debut on Thursday as Ipswich host the country's best young riders.
It's Kemp's first season in competitive racing and he admits it couldn't have started any better after hitting some big scores for Mildenhall in the National League.
"It has started well for me and I couldn't have asked for a better start, getting 15 at Isle of Wight and 18 at Plymouth," said Kemp. "I need to keep it going but it is going really well at the moment."
Like many riders, the 15-year-old has a motocross background and he explained how he got into speedway.
"When I was four my grandad bought me a motocross bike, a little PW50 and then when I was six I was in my first motocross race. In late 2015 John Carpenter got me involved in speedway and I tried it and after that it's all I have wanted to do."
The Fen Tigers rider lives in Suffolk and remembers being on the terraces watching the Witches as a kid and says he cannot wait to get on track on Thursday.
"When I was younger I remember going to watch Ipswich when Chris Louis was riding and it is good to be able to race at Foxhall so soon.
"I have only done a few practice laps there so it will be good to finally race round Ipswich and I just need to make some starts and it should be good."
Kemp is sure to have plenty of home support on the night and wants to show the Ipswich management what he can do at Foxhall.
"I don't have any expectations with it being my first year, I don't have any pressure on me. I will try and do my best and show the Ipswich fans and management that I can race well around there.
"It will be good to have some home support and it will help me become better around there when I go on parade and see the fans cheering, it could be an advantage on my side and it would be nice to win the meeting."
At such an early stage of his career, there is plenty to look forward to for the youngster as he targets a team spot with Ipswich and replicating a former Witch on the world scene.
"I would love to ride for Ipswich one day and I would love to become world champion when I am older, like Mark Loram did."
Tickets for Thursday's meeting are priced at £15 for adults and £11 for concessions with kids going free.