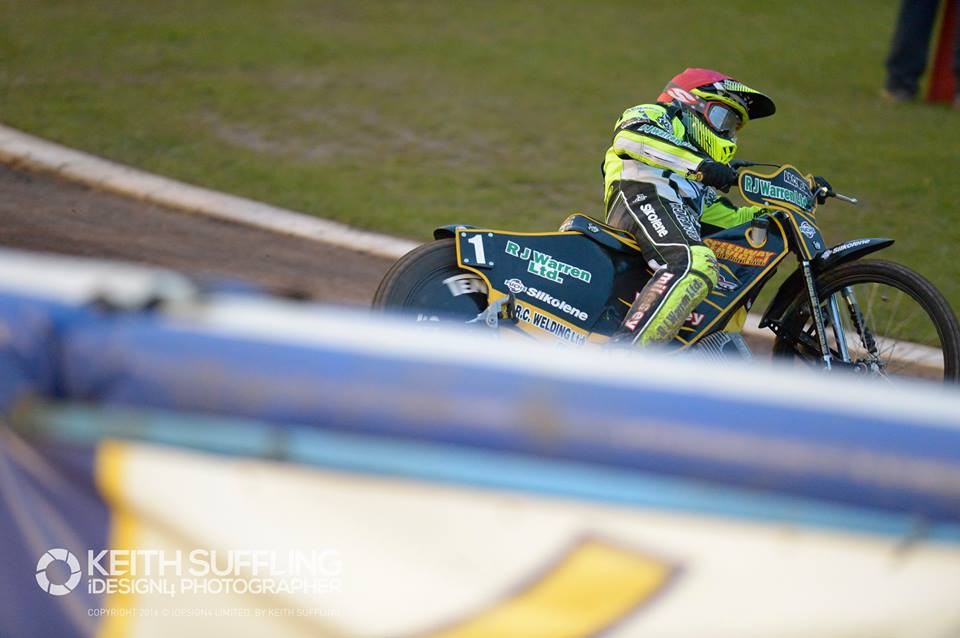 'Tru7.com' Witches captain Danny King was knocked out of the Premier League Riders' Championship in the semi-final at Sheffield on Sunday as Simon Stead took the title on his home track.
The skipper had accumulated enough points in the qualification heats to reach the semi-final but finished third in the knockout heat to end his evening.
King started the showpiece event with two points after finishing second behind Sam Masters who was quickest out of the gate with Claus Vissing in third ahead of Aaron Summers. The British champion then showed his class in heat seven by picking up a win ahead of Ulrich Ostergaard and Josh Grajczonek with Jack Holder falling late in the race.
Another two points were added to King's tally in heat 12 after Richard Lawson took the win with Kyle Howarth passing Kevin Doolan for third on the third bend of the final lap. The Witches man was back out again in the following heat and once again found himself in second place behind home man Simon Stead with Josh Auty picking up third ahead of Steve Worrall.
King confirmed his place in the semi-final with a fourth second place on the night after Redcar's David Bellego had produced a fantastic opening turn to hit the front as Craig Cook beat Ricky Wells to a point.
King was up against Masters, Bellego and Holder for a place in the final but it was that man Bellego who made the start only for Masters to take the lead coming out of the second turn. The skipper worked his way into third getting past Holder on the third turn of the opening lap but couldn't catch the leaders as Bellego passed Masters on the third turn of the final lap to seal his qualification to the final, with the Australian joining him.
Sheffield skipper Stead won the event on his home track with Masters picking up second and Bellego completing the top three as Richard Lawson finished at the back in the final.
Premier League Riders' Championship:
Winner: Simon Stead (Sheffield)
2nd: Sam Masters (Edinburgh)
3rd: David Bellego (Redcar)
Qualification Scores:
Simon Stead 13
Richard Lawson 13
David Bellego 12
Jack Holder 11
Sam Masters 11
Danny King 11
Kyle Howarth 8
Josh Grajczonek 8
Kevin Doolan 6
Steve Worrall 5
Craig Cook 5
Josh Auty 5
Ricky Wells 5
Aaron Summers 4
Ulrich Ostergaard 3
Claus Vissing 1
Semi-Final: Bellego, Masters, King, Holder
Final: Stead, Masters, Bellego, Lawson
Next Meeting: PL 15th September vs Newcastle (home)