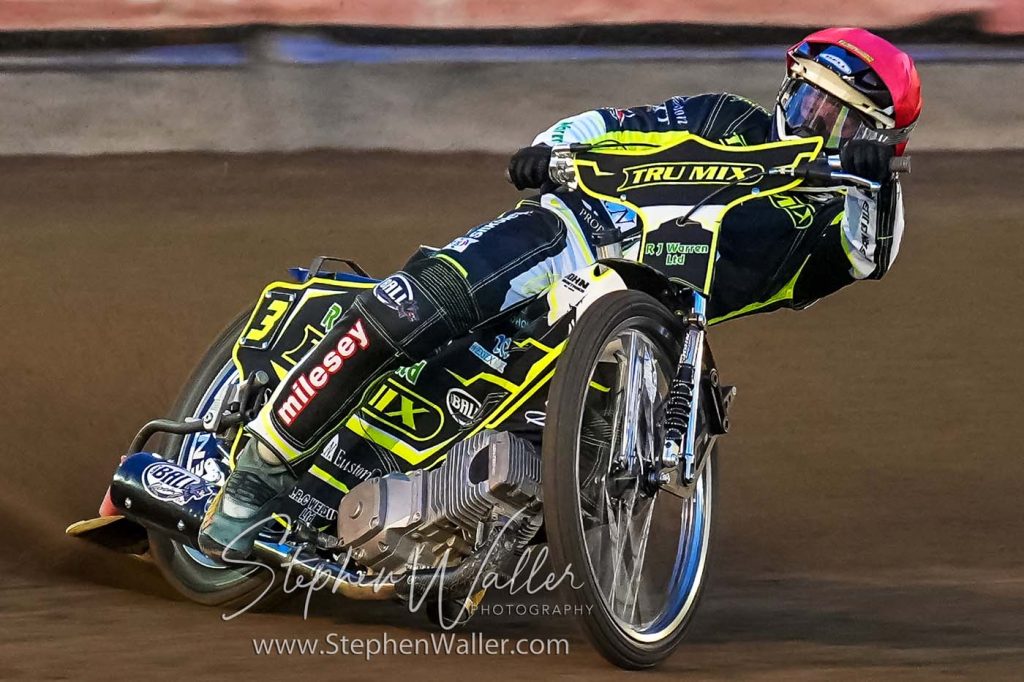 By Mike Bacon
Ipswich 'Tru Mix' Witches skipper Danny King says he still feels the pressure, despite having big hitters Jason Doyle and Emil Sayfutdinov smashing in the points for the Suffolk club.
King, who leads the Witches into Thursday night's big Premiership clash with champions Belle Vue at Foxhall Stadium (7.30pm), has often had to carry the burden of last-heat deciders over his many years with Ipswich.
And while so far this season he has been able to sit back and watch Doyle and Sayfutdinov take up that mantle in the last heat, he says he's determined to push them all the way.
"On paper, having Jason and Emil in the side does take a lot of pressure off me, of course, even though I feel I'm capable of taking that No.5 spot," King said.
"There was pressure on me last year and things weren't going my way but that's the way it is.
"But nothing changes with me. I put pressure on myself, whether I'm No.1 or whatever number. That's just my make-up. I want to win races, full stop.
"I'm not going to lie. I'm going to keep pushing those boys all season and keep them on their toes and it gives me something to chase as well."
King has made a good start to 2023 with two impressive Witches performances, and he hopes that continues with the visit of the Aces on Thursday. Not that his current form is a surprise to him.
"I've made a good start and I feel great," he said.
"I finished last year strong after finding out what was wrong with the motors. I've hit the ground running this year, as I expected to be honest, knowing we had got to the bottom of it."
Belle Vue will offer another stiff test for the Witches in a Premiership league that looks very open. The Manchester side are the current champions after beating Sheffield in last year's Grand Final and head to Foxhall led by Grand Prix star and exciting young British rider, Dan Bewley.
"Belle Vue are a strong side and we will need to be on top of our game," King added.
"Dan Bewley may not have had the greatest start in Britain so far this year. But he's too good, he's going to come so good and we need to believe we're going to get the best Dan Bewley at Foxhall on Thursday, and prepare for that.
"When Dan and the rest of that Belle Vue team are on fire, they're good."
The 'Tru Mix' Witches head into Thursday's clash looking to make it three wins out of three after a Premiership victory over Peterborough and Knockout Cup first leg win over Leicester.
"It would be nice to make it three out of three, of course," King said.
"It's so far been two very tight meetings and we've relied on Jason and Emil in heats 13 and 15 in both.
"I think that's the nature of the way our team is built. But it would be nice to get meetings over the line, so these boys didn't have to go into heat 15 with the pressure."