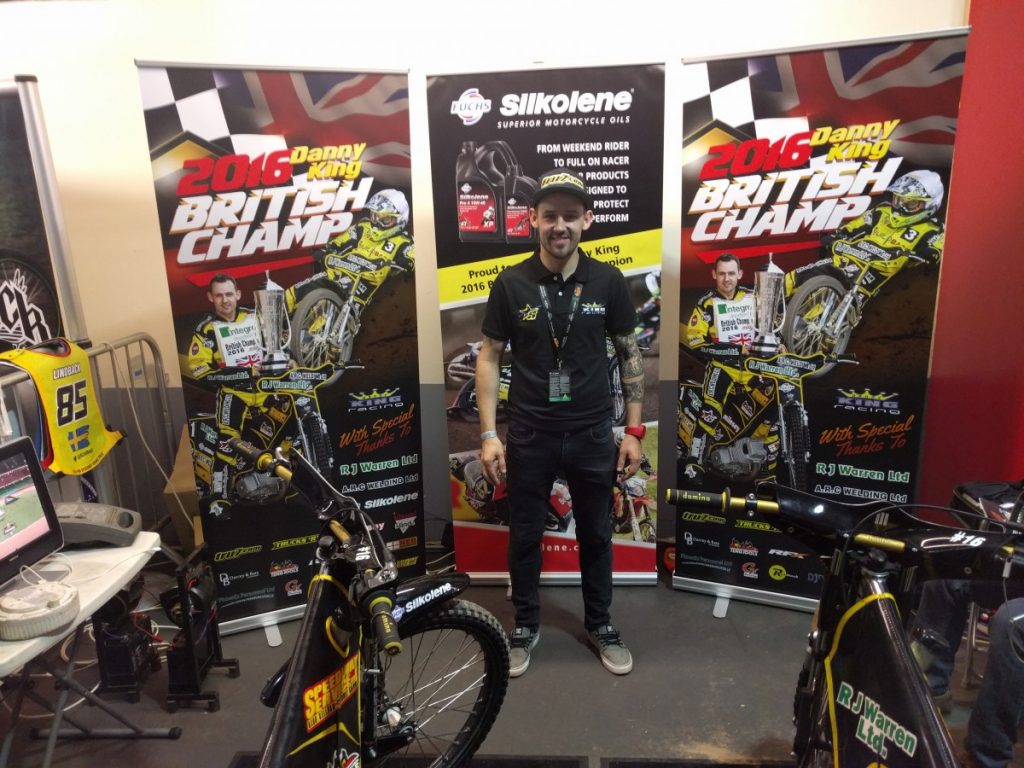 'Tru7.com' Witches skipper Danny King was the name on many people's lips upon leaving the Principality Stadium in Cardiff on Saturday night after an impressive display at the British Grand Prix.
The captain had booked his place at the showpiece event after winning the British title and grabbed his chance with both hands despite missing out on the semi-finals by a couple of points.
It was a slow start to the night for King who had a baptism of fire in heat four finishing at the back but there were encouraging signs for the Maidstone-born rider who was hot on the heels of Nicki Pedersen in third but the Dane blocked off the wildcard well.
King was left trailing at the back in heat five after a tough second bend squeezed him out and the Brit couldn't recover to get amongst the points. It was to be his last disappointment of the night though.
In heat 12 King was right amongst the action and got two points on the board after coming out on top of a battle with Freddie Lindgren for second. King was getting in the groove and showing his ability on the big stage and collected another second place in heat 14 but couldn't get past Piotr Pawlicki for the win.
King saved the best till last though in heat 19. King swooped round the outside of the first turn to claim second behind Bartosz Zmarzlik but that wasn't enough for the Witches star who carried on round the outside in bends three and four of the first lap to move to the front and send the crowd wild. King battled it out with the Pole for the remaining three laps to take a stunning win and lift the roof off the Principality Stadium.
The skipper ended the night on seven points just missing out on the semi-finals by a couple of points but the Witches man arguably produced the moment of the night and can look back on his first Grand Prix experience with pride.
There will be reaction from Danny on the website soon, so keep an eye out!
British Grand Prix Results:
1. Antonio Lindback 18
2. Tai Woffinden 15
3. Bartosz Zmarzlik 13
4. Greg Hancock 10
5. Piotr Pawlicki 14
6. Jason Doyle 12
7. Maciej Janowski 11
8. Andreas Jonsson 9
9. Matej Zagar 8
10. Danny King 7 
11. Chris Holder 6
12. Nicki Pedersen 5
13. Peter Kildemand 4
14. Niels-Kristian Iversen 3
15. Fredrik Lindgren 2
16. Chris Harris 1