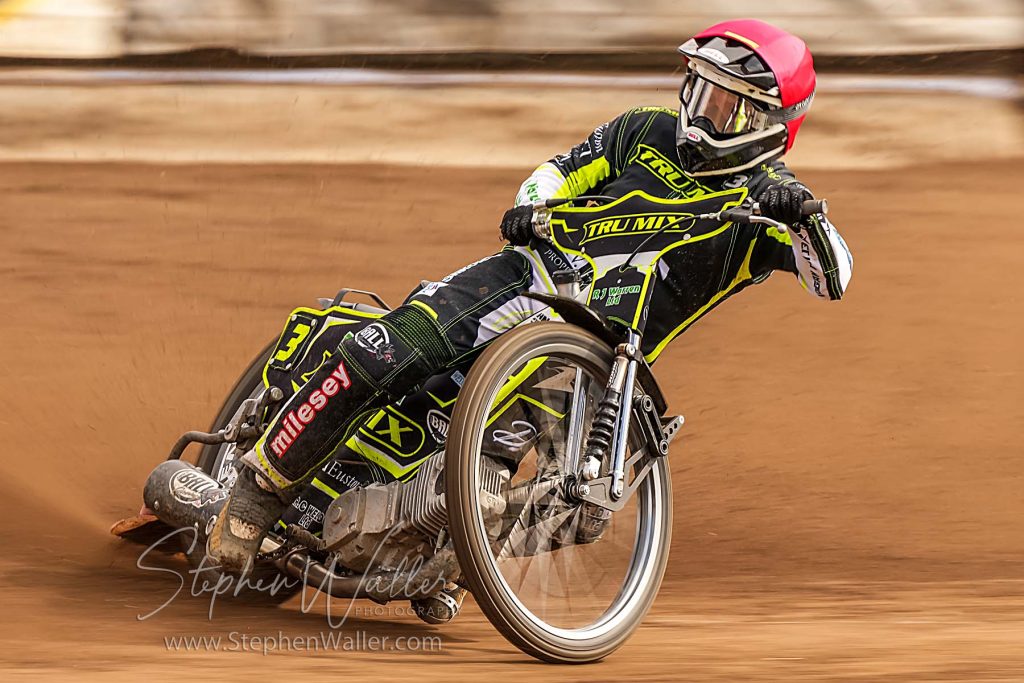 By Mike Bacon
Ipswich 'Tru Mix' Witches skipper, Danny King, says he wants to help fire the Foxhall side into the Knockout Cup final.
The Witches race Peterborough Panthers in a two-legged semi-final next week – at Peterborough on Monday ­– with the return at Foxhall on Thursday.
Both sides will see it as a real opportunity to reach a major final, with Danny confident in the Witches' chances.
"We're in good form," Danny, who has held the track record at both tracks, said.
"It's a good draw for me on a personal note, as I like the track, and for us as a team. It's not quite the same Peterborough track it used to be. But it's still good fun and I'm looking forward to notching up some points and coming away with a win."
Ipswich have already won at the East of England Arena in 2023, on opening night for both clubs back in March. It was a six-point victory then for the Witches, after the Panthers lost Nicki Pedersen in a heat one crash.
And going back further to 2017, the Witches narrowly lost to the Panthers in the Knockout Cup final when King crashed out of a second leg Ipswich were beginning to take control of.
"Yes, I remember that. We lost by just four points at Peterborough and had almost clawed them all back, before I crashed out.," Danny said.
Indeed, that night, with the Witches skipper only able to watch the conclusion of the meeting from the pits, the Panthers went onto to claim a 45-45 draw in the second leg, as Ipswich cruelly missed out.
"It would be nice to get back into a cup final," Danny said. "The way we are riding we are more than capable. It would be a nice thing to look forward to."
In a season where Jason Doyle and Emil Sayfutdinov continue to make the headlines with maximums and top scores for the Witches, King's contribution so far in 2023 has been more than significant, with a succession of paid double-figure returns.
Danny admits to being pleased with his start to the campaign.
"It's all going good, although I was a bit disappointed the way my meeting ended up against Lynn on Monday," he said.
"But I'm feeling happy, feeling confident. I expect a lot of myself and sometimes I'm my own worst critic. I'm a bit hard on myself because I always think I can do more. But I can't complain now, the way things are going.
"We're very fortunate as a team Chris Louis has done what he's done and built it the way he has, with Jason and Emil, two world class riders.
"The quality of those two guys is amazing. I'm in awe at watching them, so I'm learning a lot off them and I'm enjoying riding with them.
"My gating is good; the motors are going well. It's nice and I'm looking forward to keeping going. We have a nice run of fixtures coming up and I'm looking forward to all of them."
Knockout Cup semi-final
First leg: Panthers v Witches, Monday, May 8, 7.30pm
Second leg: Witches v Panthers, Thursday, May 11, 7.30pm.