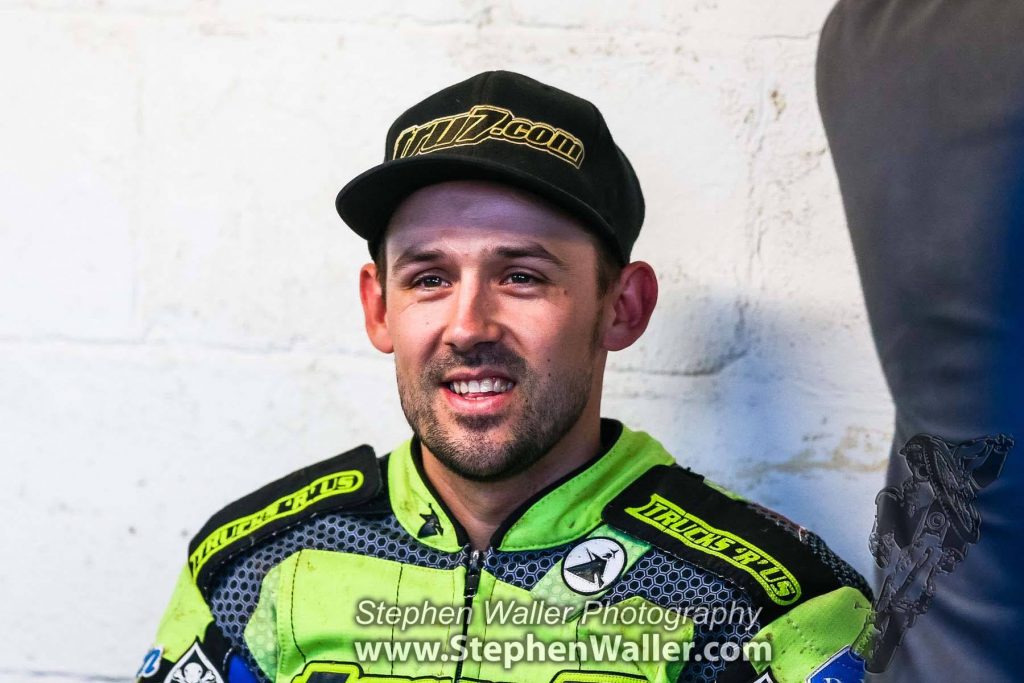 It has been a busy winter but a good one. The bikes are complete now and we can't wait to get going! Training has been going OK, I couldn't start as early as I would have liked due to my broken wrist. I generally just go to the gym and do running, cycling and general fitness stuff as cardio is the most important. It is a long season and we need to make sure we are fit for it. I am back to full fitness now though after Christmas and the bikes are built and everything is coming together. You need upper body strength but that comes naturally with the riding, I don't do too many weights as I don't want to put on too much muscle but you have to be strong at the same time! I have been doing it long enough now to know what I need to do.
Everything arrives for the bike in kit form and we will have an empty bench and we will get a set of forks, a diamond, a back end, a set of wheels and pile it all together so we have got a chassis. The engine plates will get drilled and put in and you just build from there. Put the clutches in, the silencers, the exhaust, carburettor, controls, clutch, and throttle. Get it all wired up and then hopefully it starts! I love that part of the year, I am like a kid at Christmas. I get all the bits ordered and lay them all out on the bench, it's like coming down on Christmas morning and looking at your new toys, I love doing the bikes.
I think it was obvious last year that we had the best team that didn't win anything which I have said before and 'if it ain't broke don't fix it'. To keep six of the seven is fantastic. Obviously it is terrible to let Kyle (Newman) go as he was a great team man and good rider but unfortunately something has to give. We bring in Michael (Härtel) and I am hearing good things about the lad. He is very sensible, level headed and a good talent and hopefully he can step in and pick up the British side of speedway very quickly and we can hit the ground running.
I am back with Leicester this year in the Premiership and they have been at the bottom in the last few years and the fans deserve more. The Bates family came in very late last year with no time to build a team. They had to pick up the pieces and finished the season which was great for the club. They have shown their dedication this winter and what they want from the sport by building a strong team.
The new fixture list is brilliant, it sounds really silly but it means I get to do all the meetings and it is better spaced out this year, due to less meetings in the Premiership. My schedule looks nice at the minute and we are not doing any 12 in 12 days, it's steady and consistent which is nice and there are no clashes. I am lucky because I can double up so my schedule is about three meetings a week which is perfect. If you are only doing one league it is not enough meetings and it will be tough.
I organise it as I go along and I have the same mechanics throughout so we look at it a couple of weeks ahead at a time and plan it like that. It is usually pretty simple as I live quite central and I don't have to stay over too often unless we have another meeting the next day up that way but there are no northern tours this year so it is case of looking a couple of weeks ahead and planning.
It is a tough start against Lakeside but I hope that because six of us have rode together last year means we can start where we left off and get off to a good start. I know we touched on those crowds at the end of last season many times but they were fantastic and hopefully they are excited that we have a similar team and will continue to come out in force like they did last season.
All the best,
Danny