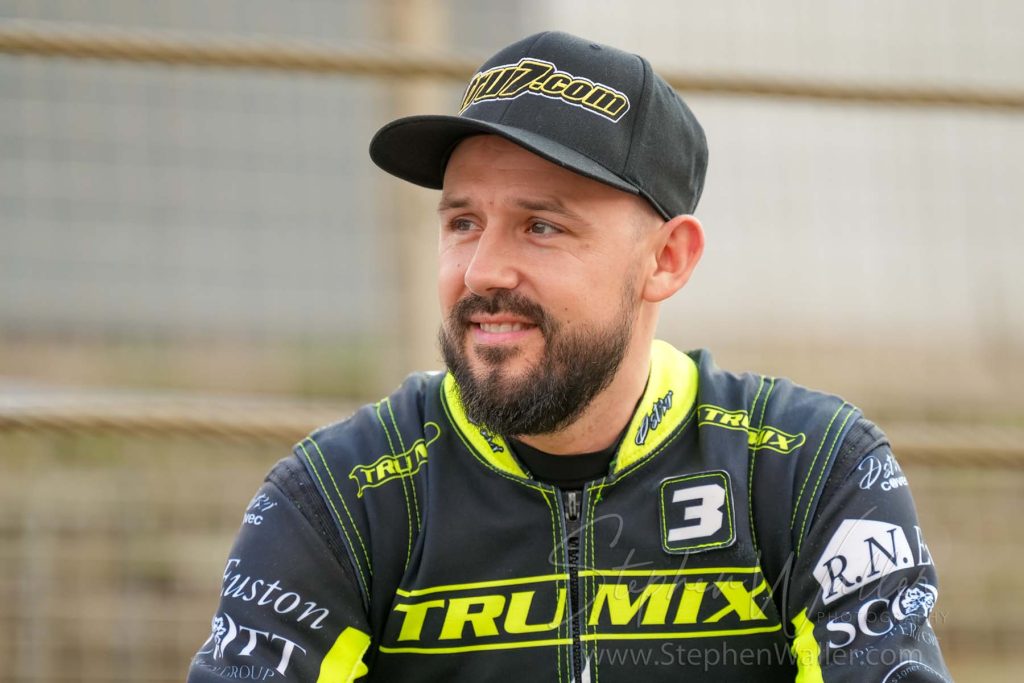 By Mike Bacon
Ipswich 'Tru Mix' Witches skipper, Danny King, says his team need to beat Leicester this week, get themselves into a Knockout Cup final next week, and see how the season unfolds.
The Witches face a must-win Sports Insure Premiership clash at Foxhall on Thursday night (7.30pm start) against Leicester Lions.
The Lions sit one place above the Witches in the table with meetings in hand. However, their form of late has been patchy – they've lost two home meetings on the bounce – to the Witches and Wolves.
King knows the Witches are still outsiders for a play-off spot but says they must heap the pressure on the likes of Leicester.
"We must beat Leicester of course," he said. "It would put us up to third in the table. Other teams have meetings in hand, we know that and it's not in our hands. But it's up to them then, isn't it?
"Anything can still happen. Sheffield slipped up at Peterborough on Monday night, probably expecting to get the win I'm sure, they didn't even get the bonus point.
"We must keep our season going. We must keep our form going. After Leicester we need to see off Peterborough in the cup next week. If we can do that, there's silverware up for grabs, a cup final, and we want it. In the form we're in there is no reason we can't do that."
King has seen his average go up more than half a point this season, although like many Witches fans he's frustrated that their play-off hopes are not in their own hands. On Monday night Ipswich lost at Wolverhampton by two points – their first defeat after five straight wins.
"We should have probably won at Wolverhampton, but you shouldn't be leaving it to the last few meetings to need to guarantee points," King said.
"We're frustrated as we are finishing so well. But it all went wrong from the off, losing our Rising Star Jack Thomas to injury before the season even started. And then Erik (Riss) suffering his illness.
"Yes, my average has gone up this season, but I'm always critical of myself, I always want to do more. I was disappointed personally at Wolverhampton, I couldn't make a start and that made it such hard work. I give 100% that's all I can do."
And there is little doubt seeing King lift a trophy for the Witches this season wouldn't just be exciting for the fans, but a huge fillip for him.
"I say it all the time, everyone knows what Ipswich means to me," King added. "I would love to win something with the club. I want to be at Ipswich, and I want to win and even if we don't make the play-offs, we can make it so that we have the chance to win something this season."
IPSWICH WITCHES v LEICESTER LIONS Thursday, August 24, 7.30pm, Foxhall Stadium, Sports Insure Premiership