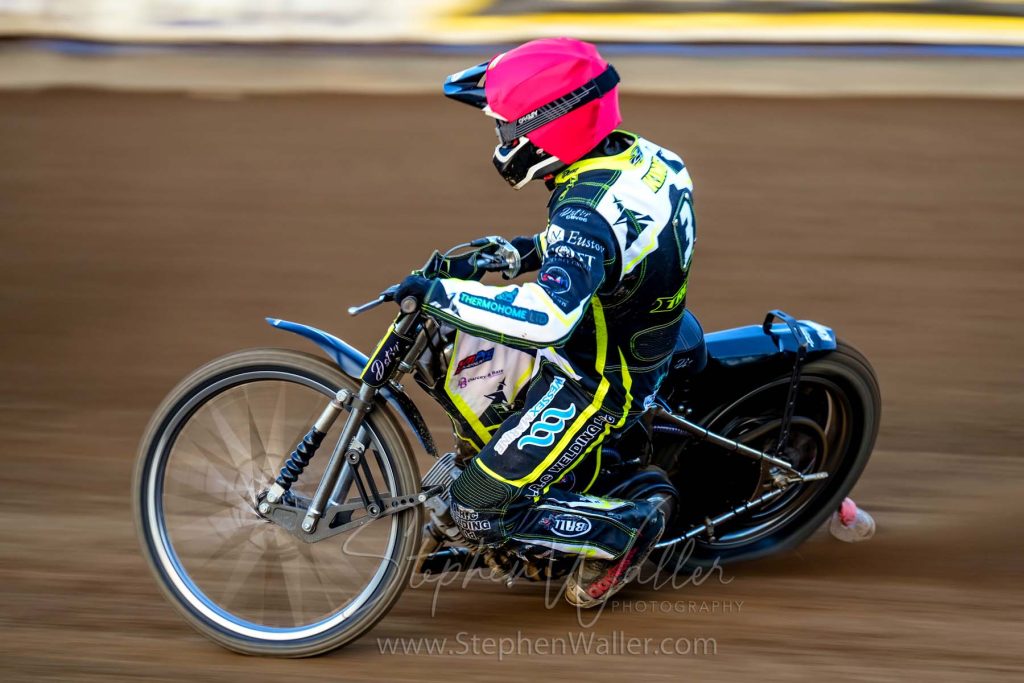 By Mike Bacon
Danny King has told Ipswich 'Tru Mix' Witches fans he and his side will fight for every point until the season's end.
The Suffolk side entertain reigning Sports Insure Premiership champions, Belle Vue, at Foxhall Stadium on Thursday night, 7.30pm start, in what should be another tasty clash on the Heath.
The Witches come into the meeting on the back of a poor result at Sheffield on Monday night, where not only did they lose the meeting, but also a 12-point bonus point lead they were defending.
It has left the team with a mountain to climb to reach the play-offs and King is not hiding that fact. However, he says giving up is no option for any of the Witches.
"Everyone is disappointed after Sheffield," the Witches skipper said.
"We're aware of the situation, we know now it's going to be tough to make the play-offs. But what do we do, give up? No way, that's not what this club is about, or any of us.
"It's mathematically still possible to reach the play-offs and as long as it is, we keep fighting.
"Unfortunately, we know we've made it hard for ourselves, but we can only attack one meeting at a time now. That's it. But we aren't giving up, that is 100% for sure."
King knows 2023 is turning into a frustrating one for Ipswich fans, made even more so by the fact owner Chris Louis managed to attract the strongest top-two in the Sports Insure Premiership to Foxhall this summer, in Emil Sayfutdinov and Jason Doyle.
"The fans are rightly frustrated, I understand that. They've waited way too long for some silverware," King said.
"And it's even more frustrating because our fans are some of the very best in the country, we're lucky to have them, we know that.
"I'm so frustrated, we all are. I don't think we've ever recovered from Erik's (Riss) situation. He's such a key rider and losing him for the time we have has been massive for us – as well of course Jack (Thomas) before he even rode for us.
"It's not excuses, just facts how much stronger we could have been this year."
Belle Vue head to Foxhall on Thursday leading the way in the Sports Insure Premiership but having thrown away a six-point lead at Wolverhampton on Monday night, as they went down to defeat in the West Midlands.
"Belle Vue are a team of racers and hard riders," King said.
"But it's our track and we're going well at home lately, so there's no reason we can't beat them. We must beat them quite honestly.
"We must be positive; I know it's not easy coming into Thursday after the Sheffield defeat, but I say again, what do we do? We're not giving in. We'll fight to the end and always will do."
IPSWICH WITCHES versus BELLE VUE ACES, Thursday, July 13, Foxhall Stadium, 7.30pm.