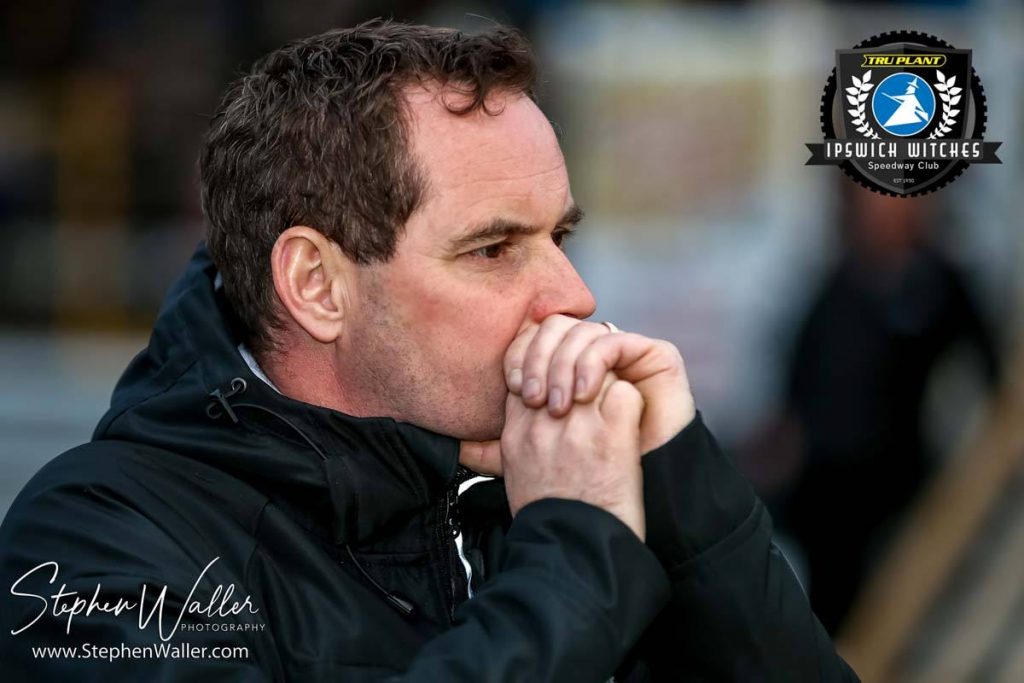 By Henry Chard
'Tru Plant' Witches Promoter Chris Louis says he still remains entrenched at Ipswich Speedway despite the sale of the club to Keith 'Buster' Chapman last week.
The news was released after the AGM, with Louis to continue running the club as Promoter under Chapman with the club moving up to the Premiership in 2019.
The club has been under the Louis rule since 1988 through John and Chris and the latter explained why now was the right time to sell the club.
"As a club we felt that we needed to be at a higher level and we felt that the Premiership needed clubs," said Louis. "There were lots of reasons for considering the option and in the end it felt like the right thing to do for the club and for the league and we are happy to do that. To do that I have needed the backing of someone else and Buster has come forward and done that.
"Any fan that thinks it might have an effect on the rivalry between King's Lynn and Ipswich, I can assure you it doesn't.  If anyone would have been at the AGM they would realise that it remains."
The Promoter says it will be business as usual despite the change of owner as he praised Ritchie Hawkins, who will also continue in 2019 as Team Manager.
"It is a new role for me as I will be working under someone but equally it is not because I will be playing the exact same role. Ritchie Hawkins will be playing the exact same role as Team Manager, which in my opinion he has been doing very successfully in the past couple of seasons, maybe not trophy wise but he has done the best with the team and the situations that have arisen around him. The face of the club remains the same and I am looking forward to the challenge."
Louis admitted it was a tough decision to make but says his passion for the club still remains with the possibility of retaining the club an option in the future.
"It is something to consider as I am relinquishing my grip on it somewhat but there are clauses within the sale that keep my involvement and it gives me an option to retain the club at a later date if that is the right thing for the club and me. I am still firmly entrenched in the club and am happy to be so."