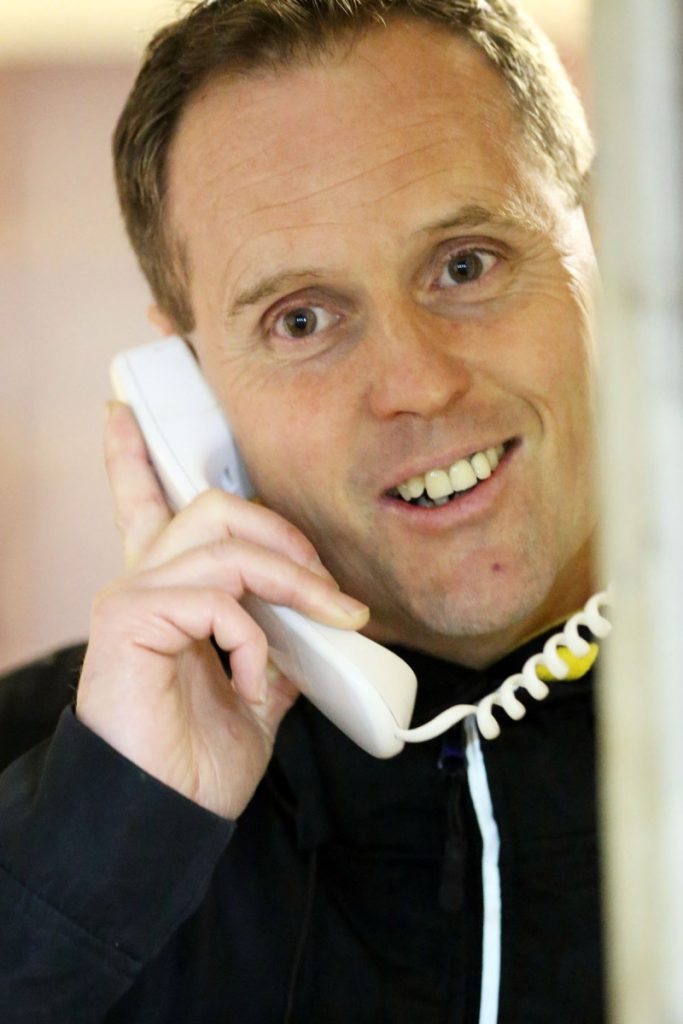 'Tru7.com' Witches Promoter Chris Louis was delighted with the way the side rode in their 54-38 win over Redcar on Saturday at Foxhall.
A depleted Witches side came to tapes with just five members of the side having lost Nico Covatti to injury and Cameron Heeps to illness. However, the remaining five and guest Josh Bates put in a fantastic performance to seal the three points and stand in boss Louis gave his verdict on the performance.
"Going in with only five of your own men and R/R at three is always difficult to cope with," said Louis. "Going into the meeting it is all a little unknown and you just hope everything comes together and it did. Everybody rode well, Connor (Mountain) struggled a bit but he put in some laps after which is always good to see.
"Josh was a fantastic guest and the one thing you know with Josh is you will always get 100%. You don't know how many points that will mean but it was good points tonight. I was really pleased with the effort and the outcome and it was just what we needed. "
Covatti underwent successful surgery on his wrist on Saturday but it is still unknown how long the Argentinean born Italian will be out for and Louis says Rider Replacement will be used for now whilst Cameron Heeps continues to recover from illness.
"We will be using Rider Replacement in the immediate term but we need to look at the prognosis for the recovery and see what we think. He was having quite a bit of damage repaired because he re-broke an original break with a plate that was bent. Having been managing the team this evening I haven't been able to get all the details from the operation but Ritchie (Hawkins) and myself will reconvene on Monday to plan what is the best way forward.
"I don't think I've ever seen someone as sick as Cam was on Thursday and if we had any other options we would have taken them. Fair play to Cam, he gave it his best and hats off to him for that and now Ritchie has got the bug too!"
The Witches now turn their attentions to Newcastle on Sunday and Louis says although circumstances are not ideal they head north with confidence.
"It's going to be tough as Newcastle are a good side, it is as simple as that. They have a strong heat leader trio that is well backed up. We go there with the same team as Saturday. Generally you can cover Rider Replacement at home but it gets more difficult away from home so it is not ideal. We got there with confidence and we know Josh will give 100% as he always does and we will see what we can come up with.
Sunday sees the last meeting of James Sarjeant's injury replacement period and Louis provided an update on the situation and fitness of Kyle Newman.
"We hope to confirm Kyle's return to fitness on Monday. Myself, Kyle and Ritchie will all be speaking on Monday and a decision will be made then with a view to Kyle returning to the team very soon."
Words: Henry Chard
Ipswich 'Tru7.com' Witches 54
Danny King (c) 18 (Maximum)
James Sarjeant 5+2
Josh Bates (g) 12+1
Rory Schlein 11+1
Connor Mountain 3
Danyon Hume 5+1
Redcar 'SG Petch' Bears 38
Jason Garrity (c) 7
Coty Garcia 5+1
Charles Wright 5+1
Jonas B Andersen 9+1
Ben Barker 6
Richard Hall 1
Jack Parkinson-Blackburn (g) 5+2
Championship Table
| | | |
| --- | --- | --- |
| Team | Pl | Pts |
| Edinburgh | 4 | 12 |
| Glasgow | 4 | 10 |
| Witches | 6 | 10 |
| Sheffield | 5 | 9 |
| Peterborough | 5 | 9 |
| Scunthorpe | 8 | 7 |
| Workington | 2 | 6 |
| Redcar | 4 | 6 |
| Newcastle | 2 | 3 |
| Berwick | 6 | 0 |
George Baker Shipping Rider of the Night: Danny King
Next Meeting: C1 23rd April vs Newcastle (away)