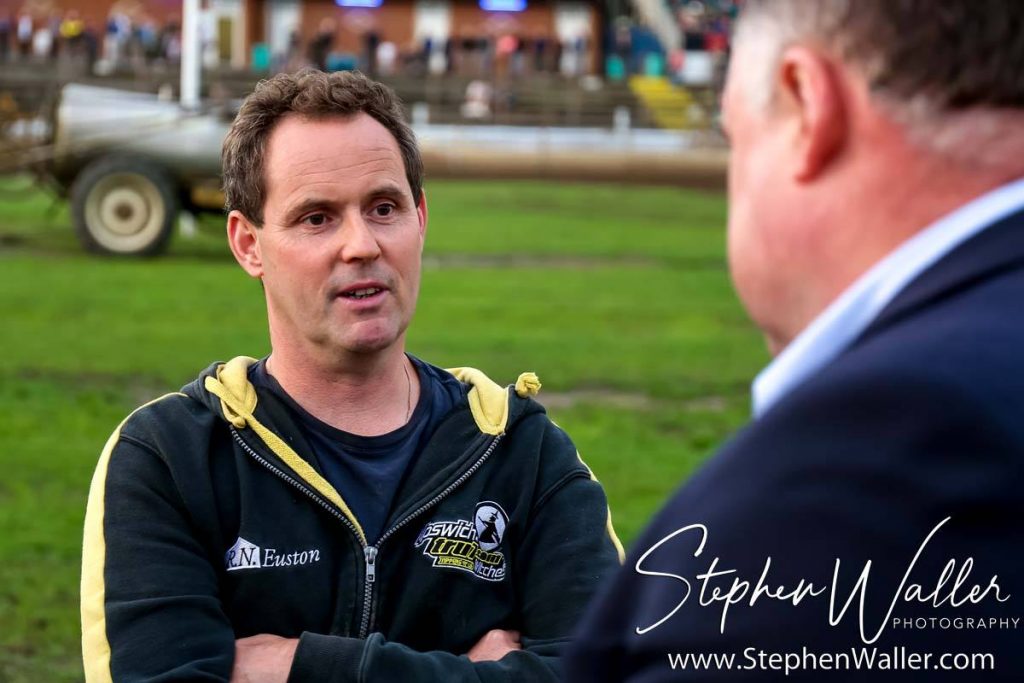 'Tru Plant' Witches Promoter Chris Louis has issued a statement of apology following the postponement of Thursday's Championship clash against Glasgow at Foxhall.
After rain in the morning, Louis and the track staff worked tirelessly to get the track fit to race but were left frustrated when a decision was made to postpone the meeting at 8pm.
"I would like to offer a sincere apology to all the fans of both Ipswich and Glasgow and our many sponsors that attended this evening's abandoned meeting," said Louis. "As a part of our very dedicated track team on race days I had absolutely no thought or inclination that the meeting may not go ahead after the morning's rain.
"Chris Gay, the meeting referee, felt that the track conditions were suitable for racing as did I after the remedial work was undertaken on turns three and four.  Further to our rain-off policy, I would like to extend the use of tonight's rain-off tickets for any of the remaining meetings this season including the play-offs, should we qualify.  Once again I am extremely sorry for the inconvenience that this abandonment has caused everyone."
The Witches are back in action at Foxhall on the 23rd August against Peterborough Panthers in the Championship. Kids go free to this meeting.