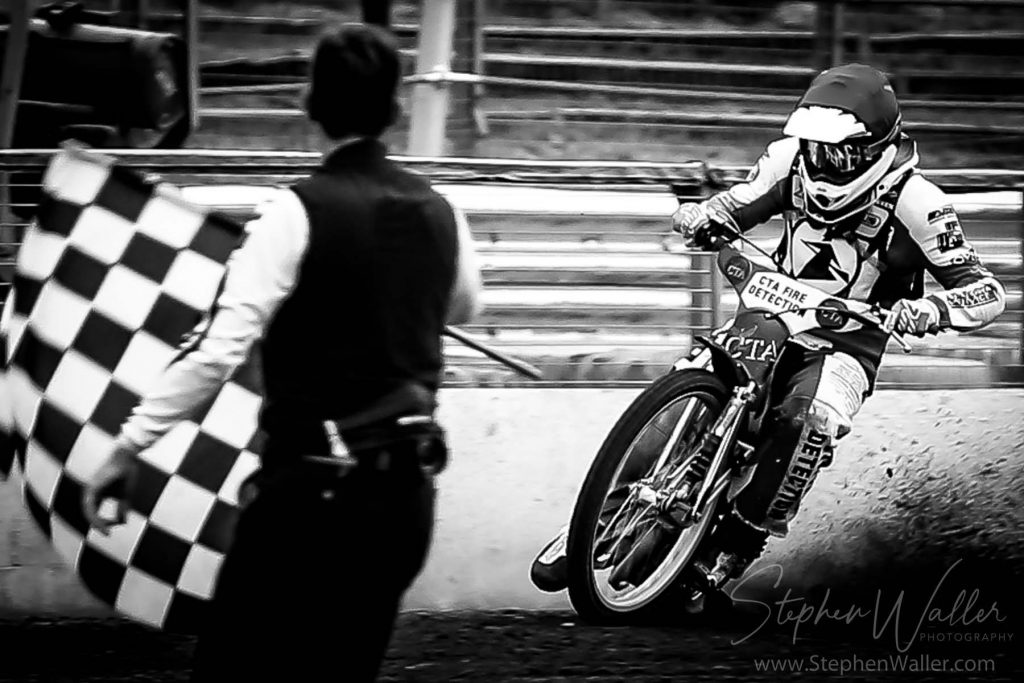 Following the passing of 2020 Witches rider Danny Ayres, promoter Chris Louis paid tribute to the rider after what has been a difficult week for all involved.
"Following a difficult week and a period of reflection I am now able to talk about the tragic events of last weekend as we lost Danny Ayres to mental health. The sheer shock of the news was difficult to come to terms with and my first thoughts were with his family. I took a call from his dad on Saturday afternoon and the rest of Saturday was full of shock and disbelief, my thoughts were with them.
"I had to discuss the situation with the team and let them know what had happened and I wanted them to know first. When you start announcing riders and riders know what the team is, they immediately bond even if they have not been together. Within sport and particularly amongst speedway riders there is a special bond. That is something we encourage as a club and they needed to know first. Saturday was a terrible day for everybody.
"Everybody speaks about Danny's enthusiasm, the way he was about what he did and how much he loved what he did. That went across every meeting at every club he ever rode for. I feel he really felt something for Ipswich because it was the local, big club if you like going into this year. When he guested for us last season at Peterborough, he was actually disappointed scoring four points. He was so disappointed with that, but they were such well-earned, vital points and his heart was so in it.
"When we realised changes were going to be made going into 2020, although he wasn't the first physically on the team sheet, he was the first rider we thought of and if we are in that position this is the rider we are going to go for. He just wanted to be with us. He turned up at the semi-final and the final of the play-offs, he just wanted to be part of the team. Something myself and Ritchie (Hawkins) have learnt over the last few years, is how important that is, which makes the whole situation so much harder to take.
"Over £9,000 has been raised for his family thanks to Ashley Willis' JustGiving page. It isn't surprising, it is heart-warming, and it is fantastic. I know this type of terminology is so overused, but he was a people person. He rode speedway because he wanted to put a smile on people's faces. Whether that was his boss, his manager, his teammates or the people who paid their money to watch him. It was so important to him and that was absolutely genuine. That was what he was about, he felt he was in the entertainment business, which it is. Every sport should be like that and I have never met anybody who felt so strongly about that. Anybody who watched him felt like they had a connection with him and that is so rare in sport. I was nowhere near that and I don't see many people near that in any form of sport these days, they are so rare.
"More generally, it is too easy to think that mental health in men is prominent just in sport, it is prominent in life. Sports can sometimes carry a heavier burden with that because you are under pressure from yourself, your bosses and your fans, which does not help. You can get abuse from the terraces and the people who do that, feel they can do that because they are a fan of a particular sport or club, they feel they have a right to do it. To a degree they do but it depends how it is done because it can affect people without question. It is easy to forget they are not made of concrete, they are real people, they read these things and take them in.
"Mental health is a bit different when you are a sportsman and the pressure you are under; it is a very public thing. It does not happen in everybody's life, but it does not change the fact that it affects everybody. Mental health is important in life and when you look at suicide rates amongst men, it is higher than women, so we are not very good at looking after ourselves, that is a fact. We need to look out for each other, men understand men and they should look out for each other, I think that is what needs to come from things like this. Danny is not alone on this unfortunately.
"I can only use Ipswich as an example, but I have seen this happen at Ipswich with Billy (Sanders) too and as a sport I think we have lacked in giving help with mental health. Clearly when you read about stuff this has highlighted it and hopefully things will improve."