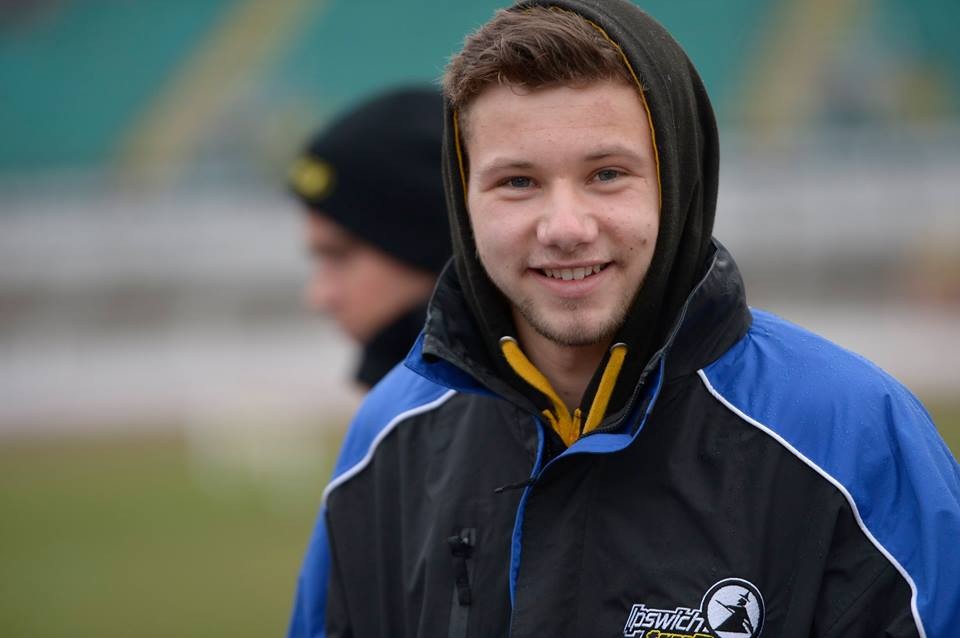 The 'Tru7.com' Witches are delighted to announce that club asset Danyon Hume will fill the vacant number seven position for the rest of the season.
Hume and Connor Mountain have been sharing the role over the past few weeks with Jake Knight also being given his chance at Sheffield last time out. A serious back injury to Mountain ruled out any potential move for the Mildenhall rider and the management have decided to put their faith in Hume for the remainder of the season.
The Witches signed Hume as a club asset in the winter from Rye House and the 20-year-old rides for Birmingham in the National League. The youngster is having a fantastic year with the Brummies and currently has a 6.82 average after starting the season on an average of 3.79.
Hume is delighted with his improvement this season and feels knowing the team already will help him settle in.
"This year has been a massive improvement compared to last year and this is the next step up," said Hume. "It's going to be hard but I'm looking forward to it. The boys are a good group of lads to get along with and the fact I've ridden a few times already will help me. I feel comfortable with them all and being out on track it's like everyone is your mate."
The Buckinghamshire born rider says the step up from National League to Premier League is noticeable and says he is learning all the time.
"Everything is a step up in the Premier League. You can't afford to make any errors. One tiny error and you are passed. You've always got to be thinking and riding different lines each lap. Even the speed out of the gates; everyone is sharper at that level but I suppose that's what you expect. It almost seems the Premier League is even harder than the Elite League this year.
"This year has been a good one but each meeting I go out on the bike I am still learning and trying different things. I'm still learning now and I will never stop learning."
Hume says that having the backing of Chris Louis and Ritchie Hawkins is a massive boost, adding that he is hungry to test himself against the best.
"They are both legends in my eyes especially Chris and it's an extra boost when they tell you you're doing well. When they put you in the team it's a massive confidence boost really.
"If there is someone better than you, say for example Danny King, every time I go out with him it seems like I'm learning more and more.  When you are racing those sort of boys you pick things up. I don't like to think negatively, a lot of people say that the Premier League will knock your confidence but I'm that hungry for it that I want to attack it."
The new number seven suffered a cracked rib in his last outing for the Witches but says the adrenalin is getting him through his racing.
"The rib feels alright, first thing in the morning when I sit up it hurts though! The adrenalin gets you through though. It is painful but I've rode through worse pains and I'm alright with it!"
Hume Facts
Date of Birth: 25th July 1996, Wendover, Buckinghamshire
British Career: 
2015 Rye House Raiders
2016 Birmingham Brummies
Birmingham 2016 Stats:
Meetings: 24
Rides: 109
Points: 187
Bonus Points: 25
1st: 34
2nd: 25
3rd: 35
4th: 6
Retired: 5
Excluded: 4
Next Meeting: PL 11th August vs Scunthorpe (home)