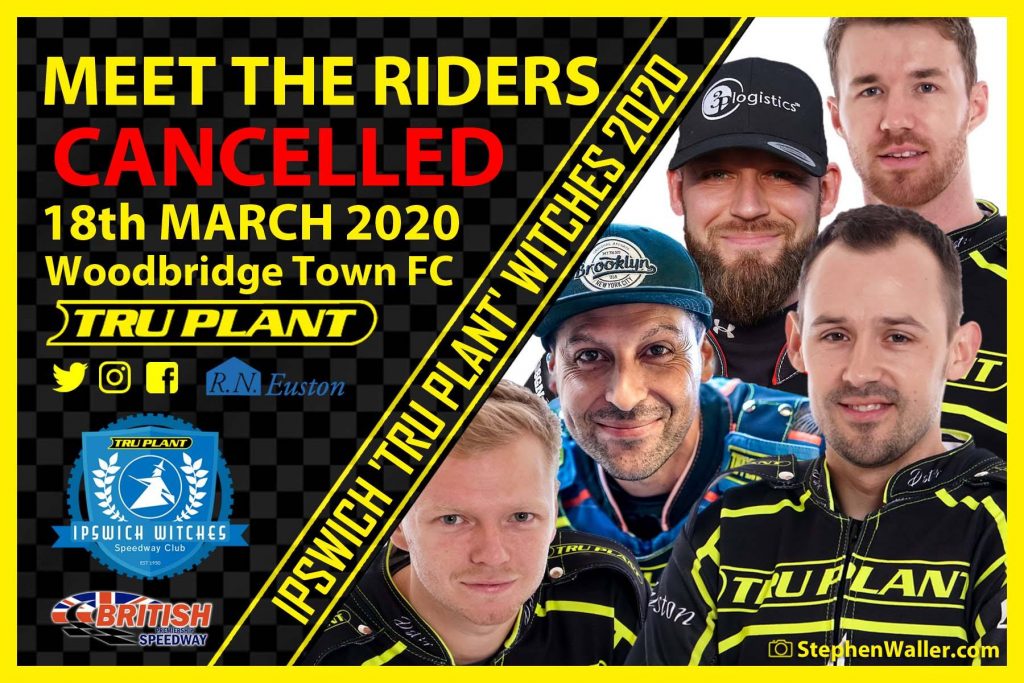 The annual 'Meet The Riders' event that was due to take place at Woodbridge Town FC on Wednesday 18th March at 7.30pm, has now been cancelled.
The event was originally postponed to a later date due to the ongoing delay of the new season but with the anticipated fixture congestion ahead, the decision has been taken to cancel the event this year.
For refunds, please send a S.A.E to: I.S.S.C., 7 Penshurst Road, Ipswich, IP3 8QZ and please include the name of the ticket buyer in your correspondence.
The BSPA are continuing to monitor the situation regarding coronavirus and we will continue to update you when we have news.