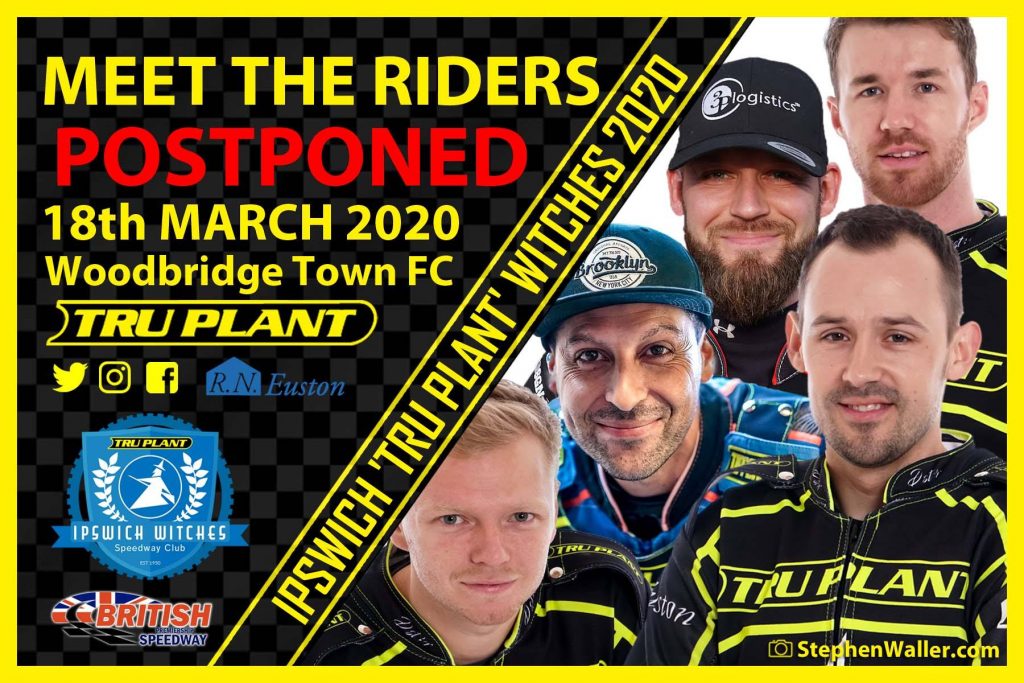 The annual 'Meet The Riders' event due to take place at Woodbridge Town FC on Wednesday 18th March at 7.30pm, has been postponed until further notice.
The decision has been taken following government advice on the coronavirus outbreak in the country where the advice is to stop non-essential contact with others, stop all unnecessary travel and to avoid social venues. The safety of our fans, sponsors and riders is our top priority at this moment in time.
We hope to re-stage the event in the future and details of a date and refunds will follow in due course.
The BSPA will meet on Tuesday 17th March with the start of the 2020 season at the top of the agenda and we will update you with news when we have it.