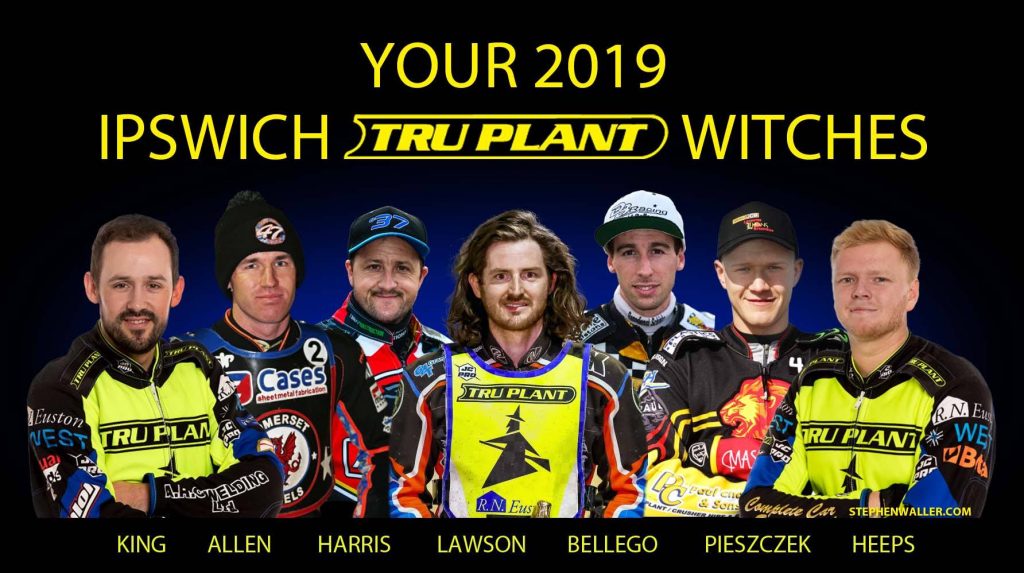 The annual 'Meet The Riders' event will take place at Woodbridge Town FC on Monday 18th March at 7.30pm.
Doors open at 7.00pm and the evening will be hosted by Kevin Long as he chats to the 2019 Witches. Team manager Ritchie Hawkins will reveal the riding order and you will have a chance to see the new team kevlars. There will be a buffet and a raffle on the night too.
After the presentations, there will be plenty of time for fans to chat with the riders and management team – don't miss a great opportunity to meet the new Witches and catch up with some old ones as well!
Tickets to this event have now sold out. Admittance is strictly by ticket only.
All admission tickets will go into a draw to win a pair of adult tickets for the first Witches home meeting on Thursday 28th March
Important note: Tickets will be issued twice a week (Wednesday & Saturday evenings) so if you order them on a Monday or Tuesday for example you will receive them on a Wednesday.
Venue address: Woodbridge Town FC, Notcutts Park, Fynn Rd, Woodbridge, IP12 4LS