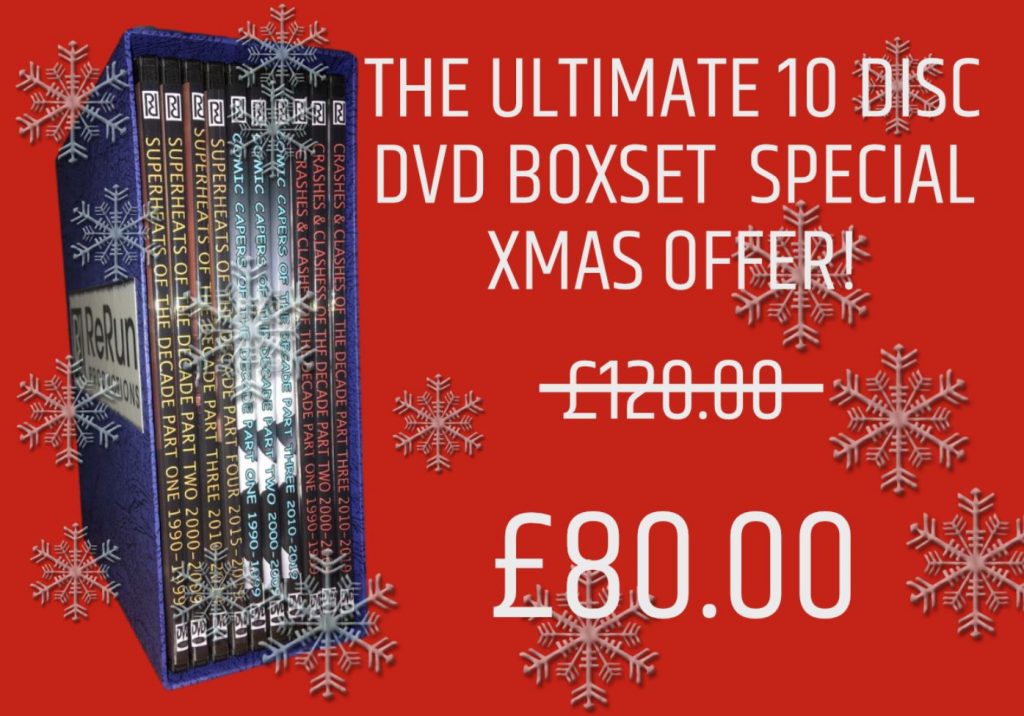 ReRun Productions have been very busy since launching their new streaming website and have produced the ultimate 10 disc DVD boxset.
These new productions include the very best races, the most spectacular crashes and the funniest moments that ReRun Productions have filmed over the last 30 years.
And they have had their little elves working all hours to have them ready for speedway-starved customers this Christmas.
And the best news of all is that they have a very special Christmas offer. The boxset is normally priced at £120 but with this Christmas offer you can buy yours for £80, a fantastic 33% saving for loyal customers.