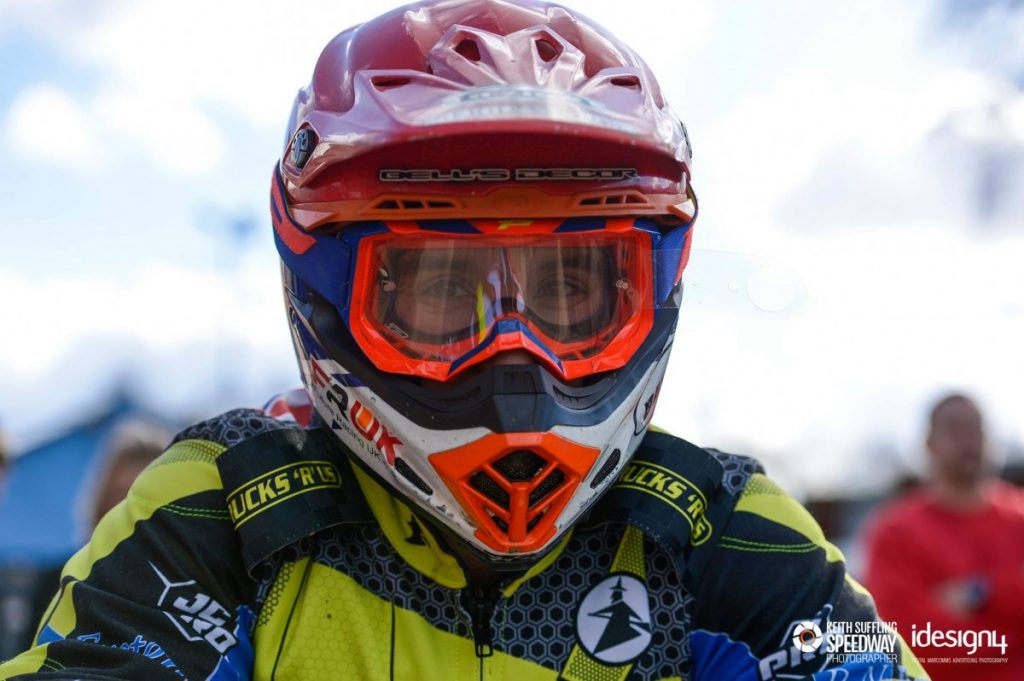 New 'Tru7.com' Witches signing Kyle Newman is facing a lengthy spell on the sidelines after details emerged today of the severity of the shoulder injury suffered in last Friday's Darcy Ward Invitational meeting at Poole.
Newman missed the Witches' victory over Sheffield on Saturday night but had hoped to be back in action sooner rather than later.
However, with no significant improvement in his shoulder Newman attended hospital on Monday morning for an x-ray and was initially told that he had no broken bones, only muscle damage. Kyle went on to the physiotherapist from there and discovered that he had three torn muscles in his shoulder, the main one being his rotator cuff.
During his visit to the physiotherapist he received a phone call from the hospital informing him that they had made a mistake. They read the first set of x-ray's wrong and he had in fact a fractured scapula (shoulder blade). Newman is now awaiting an MRI scan to find out the extent of the damage to his rotator cuff. This may require surgery, but coupled with the fractured shoulder blade he faces a lengthy spell out.
A disappointed Newman was unsure on how long it would take to recover from the injury and admitted it has hit him hard.
"I'm not sure how long this will take to recover from," said Newman. "This one has hit me as hard as ever but I will pick myself back up and try and get myself fit again.
"I'm praying I don't need surgery on my rotator cuff, that would be a complete disaster. I'm devastated that this has happened in my first race of the season and it has set me back."
The frustrated new recruit is hoping to receive more news later in the week on the injury as he starts the road back to fitness.
"It's hard to remain positive at this moment in time, all I want to do is go out and race my bike. I've worked so hard over the winter to make sure I'm in a good position to have a good season but I'll now need to play catch up. Hopefully I'll have some more news later this week."