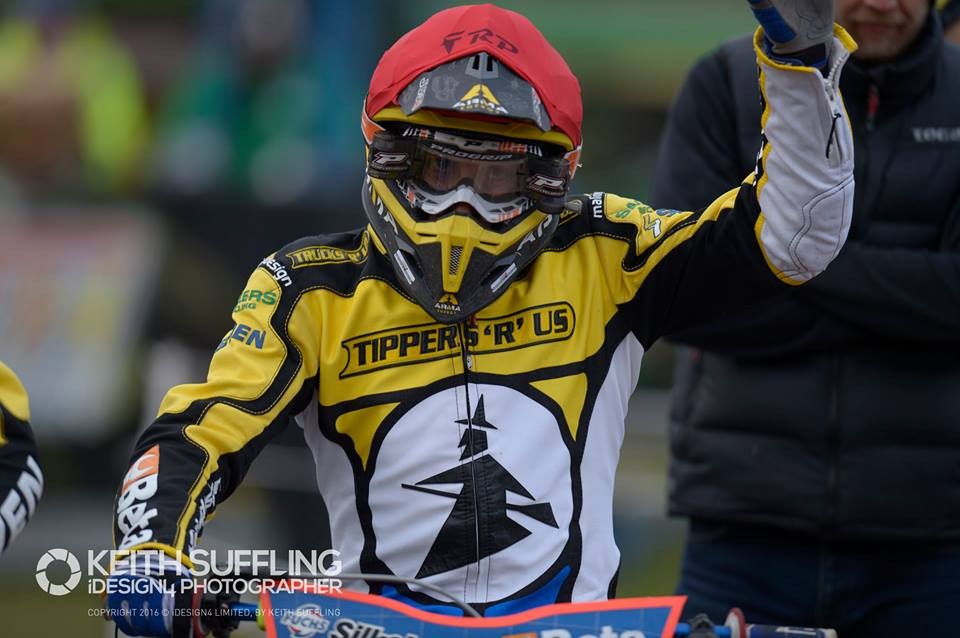 Words: Henry Chard
The move to Europe
In this edition Nico talks about his first trip to Europe, a trip that would change his life forever.
In 2010 was the first opportunity to come to Europe, in particular Italy because I had a spot for the first Grand Prix qualifying round, at this time representing Argentina. It was a little comical and funny really because I arrived with a friend with only a bag and a bottle of water. I had absolutely nothing, no bike, kevlars, helmet …nothing!  I went to the track to ask anyone if I could borrow a bike, it was very funny because they all looked at me and nobody believed I was a rider and they did not know where I came from! That moment was very funny.
We were able to get everything on this day and Armando Castagna helped us with everything because I did not have anything. He said I was crazy to come to a place for such an important meeting with nothing. All the other riders had their huge vans and we were in a taxi! But at this meeting I reached a dream and nothing more. I raced well and got about six or seven points that meant I was by no means last, I could not qualify but I was not last.
Many people in Italy saw me and I had offers to stay and work in Italy and that's when I called my family. I remember at that time I told my mum not to wait for me to return in the week and that I would return within three months and this was also a rare moment for me because I was always used to being close to my family and for me that changed everything.
That was how we started. I started working in a vineyard in Italy where they make wine with grapes and such. I worked there during the week and started to pay for the apartment and at weekends I was riding in the championships for an Italian team at that time who were in a league back then. I was happy, I didn't have many things, only the bike and I was always in a field during the week but I was happy because I was fulfilling my dream of being in Europe for the first time and doing something I loved. Everything continued evolving,  I got better every year and in 2011 I was given my Italian citizenship as my grandparents were Italian and I could then hold an Italian passport.
That helped me a lot to avoid visa complications, being able to be in Europe all nine months of the season. At this time I could race with an Italian license, which helped me to have more important meetings like the World Cup and Grand Prix representing Italy and good European Championships. I accumulated more meetings, which was helping me. I was growing in different European countries in individual races but I never thought I'd come to England. I had no contacts or people calling me from there.
Nico Covatti: El sueño imposible (Segunda Parte)
Palabras: Henry Chard
El paso a Europa
En esta ediccion Nico habla sobre su primer paso en Europa, trabajando en el campo y su pasaporte italiano.
En 2010 fue la primera oportunidad de venir a Europa, a Italia especialmente porque tenía un puesto para hacer la primera clasificación del Grand Prix, en esta época representando Argentina. Fue un poco cómico y gracioso porque realmente llegué con un amigo con solamente una bolsa y una botella de agua. No tenía absolutamente moto, kevlars, casco… Llegué a la pista para preguntar si alguien puede prestarme una moto, fue un momento muy cómico porque todo me miraba y nadie cree que era un piloto y no sabían de donde venia! Eso momento fue muy cómico.
Pudimos conseguir todo este día y Armando Castagna nos ayudó a darnos todo porque no tenía absoluta nada. Me decía que estaba loco por llegar a un lugar por una carrera tan importante sin nada. Todos los otros pilotos con sus camionetas muy grandes y nosotros en un taxi! Pero esta carrera alcancé un sueño y nada más. Anduve bien y hice unos seis o siete puntos que no me puso en el último lugar, no podría clasificar pero no fue el último.
Mucha gente en Italia me vio y me ofreció a quedarme y trabajar en Italia y así fue cuando  llamé a mi familia. Me acuerdo en ese momento mi dije a mi mamá que no me espere en la semana, que volvía dentro en tres meses y también fue un momento raro porque siempre estaba acostumbrado a estar muy cerca de mi familia y eso me cambió todo.
Así fue como iniciamos, empecé trabajando en Italia en un campo donde hacen el vino con las uvas y tal. Trabajé allí durante la semana y comencé a pagar por el apartamiento y los fines de semana corría en los campeonatos por un equipo de Italia que en esa época hubo liga. Estaba contento, no tenía suficientes cosas, tenía solamente la moto y siempre estaba en un campo durante la semana pero estaba feliz porque estaba cumpliendo mi sueño de estar en Europa por primera vez y haciendo algo que me gustaba. Todo fue evolucionado, cada año mejor y en 2011 se pudo concretar mi ciudadanía italiana por parte de mis abuelos que eran italianos y pudo ser de pasaporte italiano.
Eso me ayudo mucho a no tener complicaciones por estar aquí todos los nueve meses en Europa. En este momento pudo correr con licencia italiana, lo cual me ayudó a tener carreras más importantes como la Copa Mundial y Grand Prix representando Italia  pero buenos campeonatos europeos.  Acumulé más carreras, lo cual fue me sirviendo. Fue creciendo en diferentes países de Europa en carreras individuales pero nunca pensé en venir a Inglaterra. No tenía contactos ni gente que me llama desde aquí.