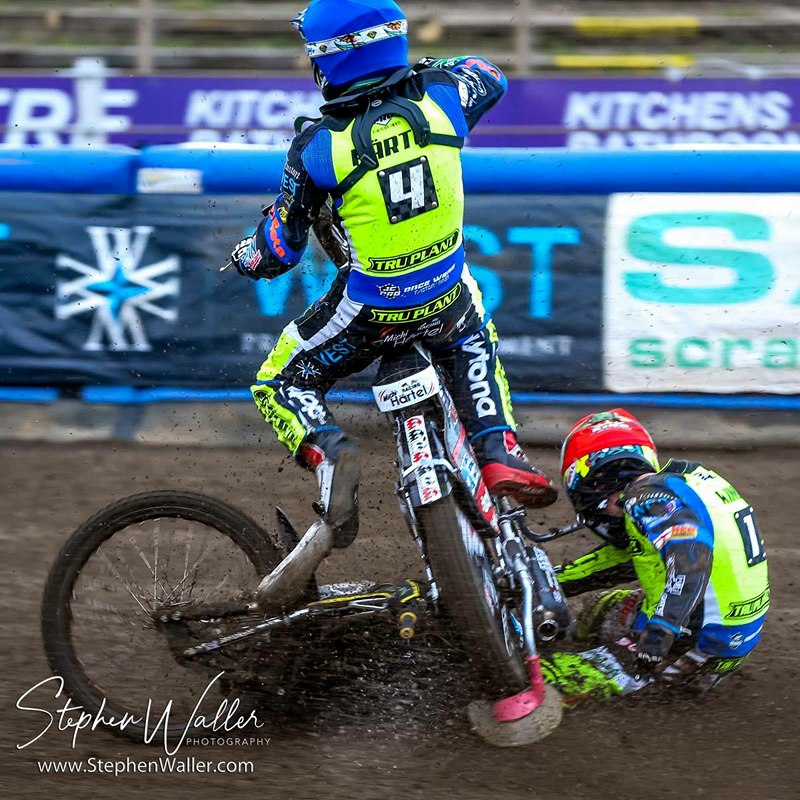 By Henry Chard
There is positive news for 'Tru Plant' Witches skipper Danny King as x-rays have revealed no break in his left arm following his crash on Thursday night at Foxhall.
King was caught by partner Michael Härtel in the opening heat of the Knockout Cup meeting against Lakeside, falling heavily and was subsequently withdrawn from the meeting. There appear to be no breaks at this early stage but the 2016 British champion has suffered soft tissue damage. King will return for further x-rays next week but it is hopeful that with physiotherapy he could return to the side at the end of the month.
Meanwhile, Härtel has suffered a possible fracture to an old collarbone injury from the same incident. The German rode on last night but will return to Germany for further check-ups with his doctor. He will miss Friday's second leg clash at Lakeside on Friday. With 10 Championship sides in action, finding a guest has proved difficult for the management as Taylor Hampshire comes in as a guest.
Nico Covatti is recovering well from his broken ribs in Italy and Promoter Chris Louis is hopeful that the Witches will be able to field a full side by the next home meeting at Foxhall against Berwick on May 24.