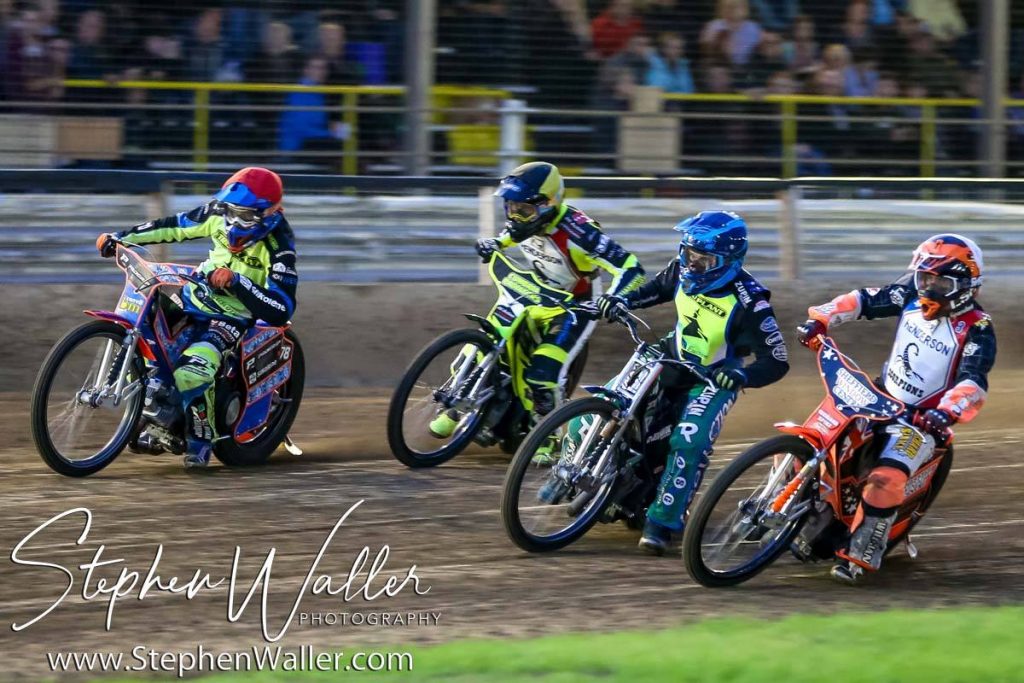 By Henry Chard
When and where
Ashfield Stadium: Tuesday 4th September, 7.30pm
The teams
Glasgow: 1. Craig Cook 9.96 2. James Sarjeant 4.21 3. Claus Vissing 7.49 4. Paul Starke 5.66 5. Chris Harris 8.15 © 6. Jack Thomas 2.00 7. Gino Manzares (g) 4.20 Team Manager: Cameron Brown
Ipswich: 1. Scott Nicholls (g) 8.83 2. Cameron Heeps 6.19 © 3. Nico Covatti 6.66 4. Mark Riss 5.51 5. R/R for Rory Schlein 8.79 6. Coty Garcia 4.26 7. Drew Kemp 2.00. Team Manager: Ritchie Hawkins
Referee: TBC
Championship table
| | | |
| --- | --- | --- |
| Team | Meetings | Points |
| 1 Peterborough | 17 | 38 |
| 2 Edinburgh | 17 | 32 |
| 3 Lakeside | 15 | 32 |
| 4 Ipswich | 17 | 30 |
| 5 Berwick | 17 | 30 |
| 6 Glasgow | 16 | 30 |
| 7 Workington | 15 | 30 |
| 8 Newcastle | 16 | 24 |
| 9 Scunthorpe | 19 | 24 |
| 10 Redcar | 18 | 20 |
| 11 Sheffield | 19 | 16 |
The story
The 'Tru Plant' Witches take the long trip north of the border as they face the Glasgow Tigers in a meeting of huge importance in the Championship. The two sides were due to meet home and away last month but both meetings were postponed due to the bad weather. Tuesday's clash has a do-or-die feel for the Witches. Both Team Manager Ritchie Hawkins and Promoter Chris Louis have stated that the Witches must win at Glasgow to keep their season alive, with defeat spelling the end of their play-off hopes.  The Witches currently occupy fourth spot in the league but with a host of teams below them with meetings in hand, they are likely to be overtaken unless they put points on the board, including an away win against the Tigers who are chasing the Witches. The Suffolk side have battled against injuries all year but have dragged themselves into play-off contention time and time again this season. Danny King remains unavailable due to injury and Scott Nicholls comes in as a guest at number one, having performed outstandingly for the club on previous guest appearances this season. Rory Schlein looks unlikely to race again this season after a bad crash at Wolves last week where he bruised his kidneys. Ben Barker was due to deputise at number five against his former employers but has pulled out due to a knee injury sustained at Sheffield on Sunday and rider replacement will now be used at number five. Coty Garcia also returns to his old club and having scored 18 at Foxhall last week, he will be full of confidence and looking to rack up a big score at his old track from reserve. The Witches know what they have to do and it promises to be a tense night in Scotland as the race for the play-offs goes up a notch.
The opposition
Since being taken over in the winter of 2014 Glasgow have become one of the league's big hitters and have done almost everything but win the league. With a revamped stadium and re-shaped track it is believed to be one of the best facilities in the sport in the UK by many. Although they have been regulars in the play-offs in recent years, the team have tended to fade in the latter parts of the season. They currently sit sixth, on the same number of points as the Witches in fourth with a meeting in hand and will be keen to eliminate the Witches from the play-off race with a win on Tuesday.
One to watch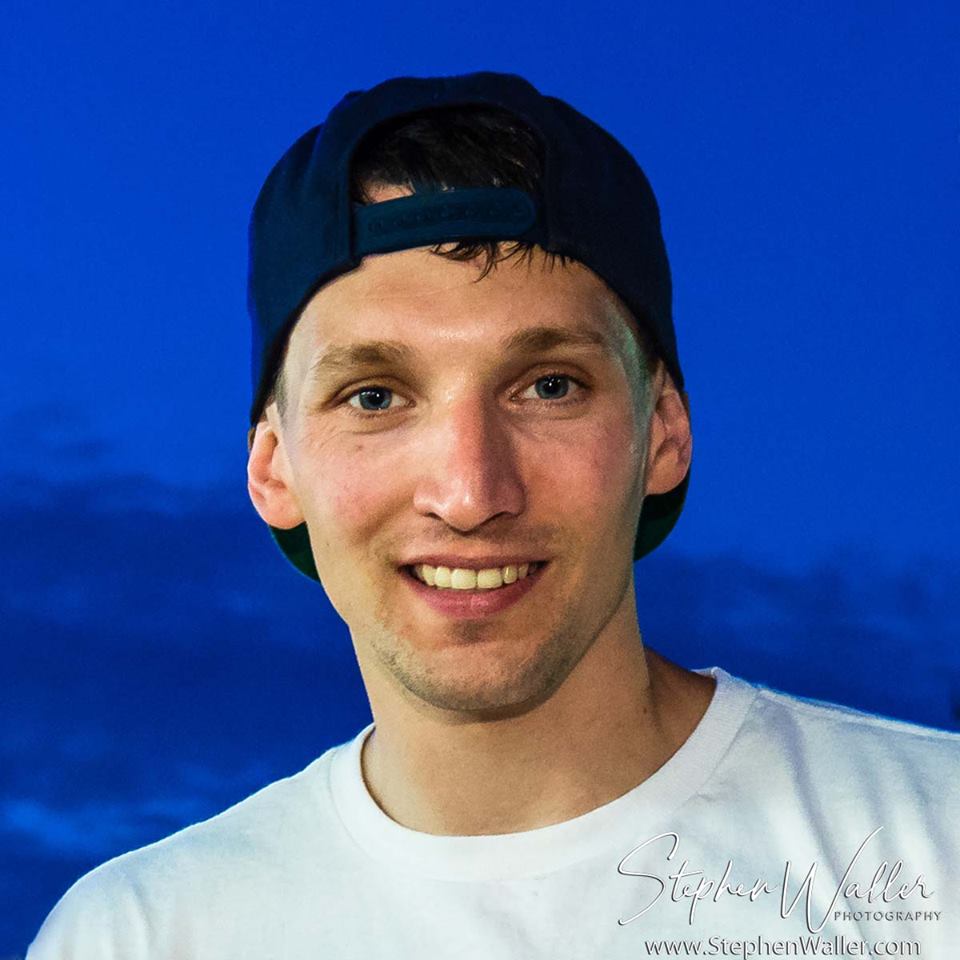 Cook is the only current Grand Prix rider in the division and has been one of the division's top riders for a few years. The 2017 British champion was brought to Ashfield halfway through the 2018 season as part of a team re-shuffle and almost guarantees double figures every meeting. He recorded a five-ride maximum last Friday over Newcastle and won the Championship Riders' Individual trophy on Sunday at Sheffield.
From the boss…
'Tru Plant' Witches Promoter Chris Louis previews Tuesday's meeting.
"We had a long chat with the team on Thursday and it is clear to them that we have to come away with three points as a minimum but four would be great.
"Ben has been really keen to ride for us ever since we have had our injuries and it would have been good to have someone like him in the side who wants to ride for us. However, he picked up a knee injury at the weekend and we have been unable to find another suitable guest. I think we are as strong as we can be in the circumstances. We try to be as strong as we can every time, we have to look at our guest situation objectively and sometimes we have had to run r/r at home. Sometimes you get down the list and there comes a point where you have to take the risk as we are stronger with r/r at home than with the available guests.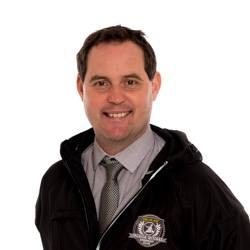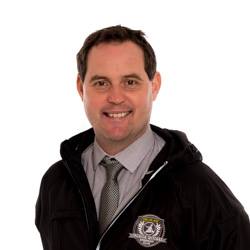 "Coty has worked hard on his equipment and is happy with what he has got and is feeling confident and riding really well. We are very happy with what he is doing at the moment.
"We are a team of riders who like the track there, it has changed slightly since last year but not dramatically. We are going there confident and wanting to win and come back to our last two home meetings with a chance of the play-offs."
The form
The Witches have turned their form around and go into this crunch clash with momentum. After the home defeat to Peterborough, Ipswich hammered Scunthorpe away from home the following day to revive their play-off hopes and backed it up with a home win over the Scorpions last time out. The Tigers cruised past Newcastle at Ashfield last Friday. Prior to that they were well beaten at rivals Edinburgh having thrashed the Diamonds away in the build up to that derby.
What happened last time?
The 'Tru7.com' Witches produced a fantastic performance on the road to beat Glasgow Tigers 52-41 last September in the Championship.
Both sides were missing riders with injury but it was the Suffolk side started who started excellently, building a six point lead after four heats. The Witches just got better and better as the night went on and had doubled that lead by heat eight with the hosts struggling to match their opponents. A tactical ride 7-2 gave the home side hope but it would be false hope as the visitors just stepped it up a gear and clinched a comfortable victory with a 5-1 thanks to the reliable duo of Rory Schlein and Danny King in heat 13. All four league points were sealed in heat 14 as Schlein top scored 14.
Away guide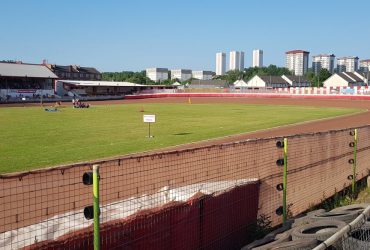 The Tigers are sponsored by Allied Vehicles and race in red and white kevlars. They race at the Peugeot Ashfield Stadium on Friday evenings and Sunday afternoons on the recently re-shaped 319 metre track where Tai Woffinden holds the track record of 55.99 seconds set in August 2018. An adult ticket costs £17, students and children (12-17) £10, Under 12's Free. A programme costs £3. For more details and how to find them visit their website here: www.glasgowtigers.co