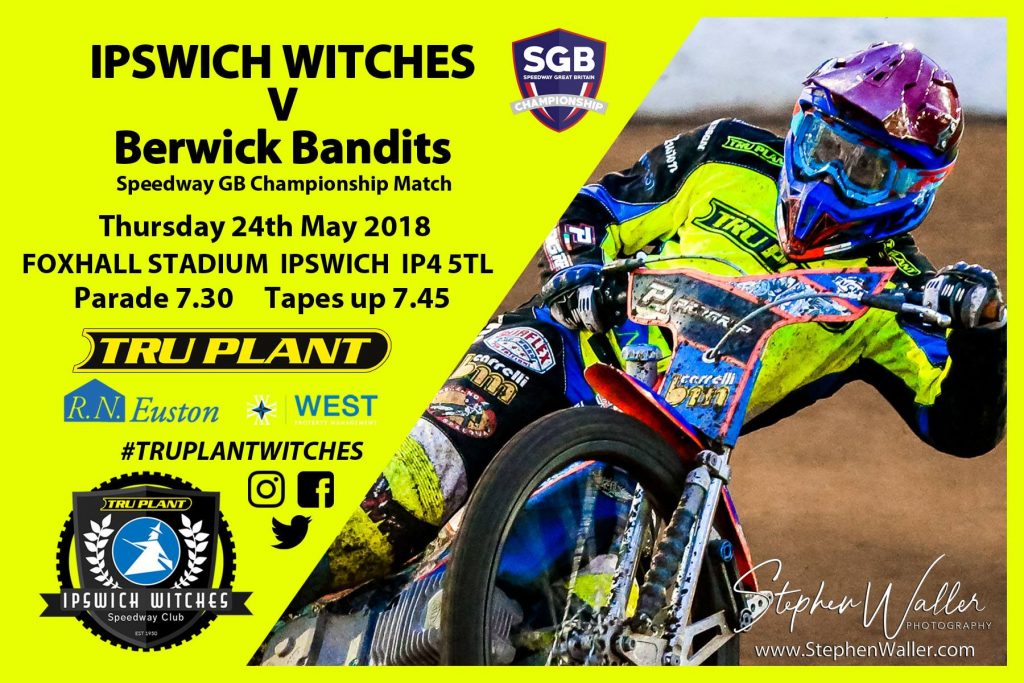 By Henry Chard
When and where
Foxhall Stadium: Thursday 24th May, 7.30pm
Home meeting sponsor
The teams
Ipswich: 1. Lewis Kerr (g) 9.10 2. Michael Härtel 5.20 3. Cameron Heeps 6.68 (c) 4. Nico Covatti 6.30 5. Rory Schlein 8.80 6. Connor Mountain 3.66 7. Danyon Hume 4.00. Team Manager: Ritchie Hawkins
Berwick: 1. Aaron Summers 7.54 2. Kevin Doolan © 6.24 3. David Howe 6.09 4. Dany Gappmaier 5.36 5. Nickolaj Busk Jacobsen 6.50 6. Nathan Greaves (g) 5.20 7. Jye Etheridge 5.05. Team Manager: Scott Courtney
Referee: P. Carrington
Championship table
| | | |
| --- | --- | --- |
| Team | Meetings | Points |
| 1 Peterborough | 6 | 12 |
| 2 Berwick | 3 | 9 |
| 3 Glasgow | 3 | 7 |
| 4 Scunthorpe | 2 | 6 |
| 5 Lakeside | 3 | 6 |
| 6 Ipswich | 3 | 5 |
| 7 Workington | 2 | 4 |
| 8 Edinburgh | 3 | 4 |
| 9 Redcar | 5 | 3 |
| 10 Sheffield | 3 | 1 |
| 11 Newcastle | 3 | 1 |
The story
The 'Tru Plant' Witches are back in Championship action as they face Berwick Bandits on Thursday at Foxhall. The Suffolk side have not been in competitive action since 12th May where an injury-hit side lost at Shielfield Park and the home side will be looking to make amends on home shale to get back on track in the league. The break has been much needed for Ritchie Hawkins and his side, giving the injured riders time to recover. Nico Covatti makes his return at number four having missed the last month with broken ribs he sustained in a crash at Foxhall against Lakeside in the Championship Shield. Captain Danny King misses out again as he continues his recovery from an arm injury. King rode in last week's British semi-final at Leicester and qualified for the final but did not take his last ride and has not rode since as he nurses the injury he suffered against Lakeside in the Knockout Cup earlier this month. Glasgow's Lewis Kerr guests for King and guested for the Witches earlier this season where he recorded a paid maximum. Hawkins will be hoping that the bad luck with injuries is coming to an end as his side look to build up momentum and enjoy a successful league campaign starting on Thursday.
The opposition
Berwick have enjoyed an encouraging start to 2018 with three wins from three meetings in the Championship. Those meetings have all been at Shielfield Park and Thursday's trip to Foxhall will be their first on the road in the league. The Bandits endured a miserable 2017 finishing bottom of the table and were unfancied by many this year to compete at the top but the early signs are positive as they look to prove the critics wrong. There is a return to Foxhall for Nathan Greaves who was so popular on the terraces last season, as he guests for the unwell John Lindman at reserve.
One to watch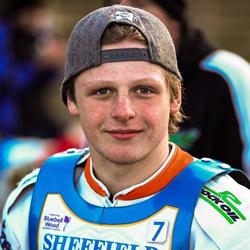 As mentioned above there is a return to Foxhall for Greaves at reserve and he will be keen to be a thorn in the Witches side. Greaves joined the Witches last season following Danyon Hume's season-ending injury and was a revelation at reserve and could be an inspired choice of guest if he performs as he did so often in Suffolk last season.
From the boss…
'Tru Plant' Witches Team Manager Ritchie Hawkins previews Thursday's meeting.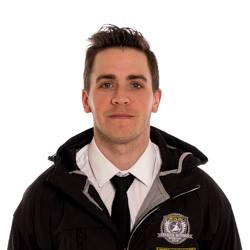 "The break was good to give Nico some time to get fit and it is great to have him back with us. Nico will want to start his season fresh again now and to be honest that goes for a lot of the team as well. Danny won't be back yet and Lewi comes in at number one. He has started the season brilliantly and got a maximum last time he guested for us. We need to get three points and a win and concentrate on our run of home meetings now.
"The track is more Chris' department but he decided to change it a little bit last week with the material. With the bad winter we had there have been a lot of problems with the track and he has spent a lot of time in this break getting it right. The break has helped with that and the holes appearing in the track are sorted and there were no signs of them last week, which is great. He changed the surface a little bit last week and it is about finding a balance between a good home track advantage and one that produces good racing and one our team likes.
"Momentum is hard to build up with the new league format. Workington were in a great run of form and now they have a big gap in their fixtures. In a sense it has worked well for us as we needed a break but when you are winning you just want to keep on a roll. There isn't much of that here at the moment but we are busy in July and that is a big month for us and hopefully we will be on a roll for then.
"We have been hit and miss at home so far but I have no doubt if they perform to their abilities that we will win but that is up to the boys to go and do that. Everyone is capable in the league and there are no givens. Workington are smashing people and Berwick went and drew there. This is speedway and anyone can win anywhere and we need to perform and do the same as we did at home against Newcastle."
The form
It has been a stop start season for the Witches who have been unable to hit top form so far in 2018. Ipswich have won just one meeting in eight so far as poor form and injuries have so far hampered the team. The Witches lost last time out at Berwick having drawn at Newcastle previously in the league. The visitors suffered a heavy defeat at Newcastle in the Tyne/Tweed Trophy in their last meeting but recorded back to back home wins against Sheffield and Ipswich in the league prior to that defeat.
What happened last time?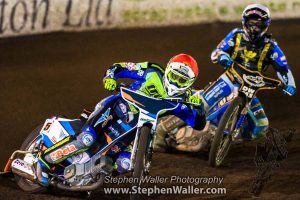 The 'Tru7.com' Witches finished their home league campaign in 2017 with a convincing 56-36 win over Berwick Bandits. The result mathematically confirmed the Suffolk side's place in the play-offs. The Witches raced into an eight point lead early on but the visitors battled hard in the middle of the meeting to keep things tight and reduce that lead to six points. The Witches came on strong in the latter part of the meeting and won comfortably to send the home fans home happy. Rory Schlein top scored with 14 from five rides.