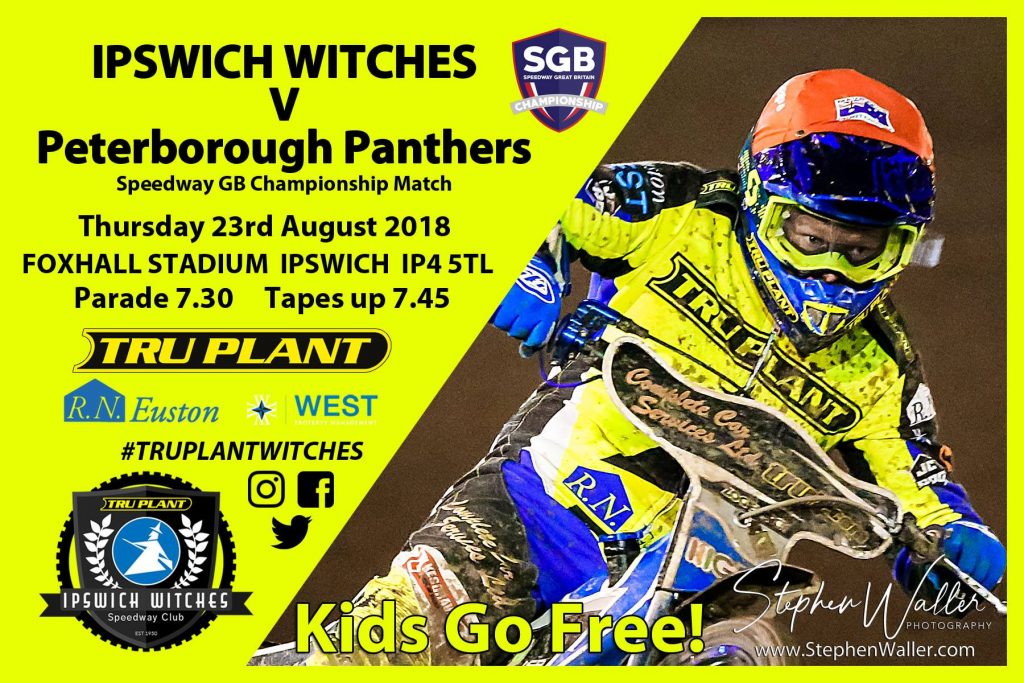 By Henry Chard
When and where
Foxhall Stadium: Thursday 23rd August, 7.30pm
Home meeting sponsors
Enid Thatchell's 80th
Kids Go Free
Fans can meet Cameron Heeps by the turnstiles from 6.45pm-7.10pm
The teams
Ipswich: 1. R/R for Rory Schlein 9.32 2. Kyle Newman (g) 8.90 3. Cameron Heeps 6.55 © 4. Mark Riss 5.16 5. Nico Covatti 6.81 6. Coty Garcia 4.04 7. Drew Kemp 2.00. Team Manager: Ritchie Hawkins
Peterborough: 1. Scott Nicholls 8.00 2. Simon Lambert 5.09 © 3. Bradley Wilson Dean 5.75 4. R/R for Michael Palm Toft 7.71 5. Paul Starke (g) 7.34 6. Emil Grondal 5.04 7. Tom Bacon 4.04. Team Manager: Carl Johnson
Referee: M. Vardy
Championship table
| | | |
| --- | --- | --- |
| Team | Meetings | Points |
| 1 Peterborough | 16 | 34 |
| 2 Lakeside | 14 | 32 |
| 3 Berwick | 17 | 30 |
| 4 Glasgow | 14 | 27 |
| 5 Workington | 12 | 26 |
| 6 Edinburgh | 13 | 23 |
| 7 Ipswich | 14 | 23 |
| 8 Newcastle | 13 | 21 |
| 9 Scunthorpe | 16 | 21 |
| 10 Sheffield | 17 | 14 |
| 11 Redcar | 16 | 14 |
The story
The 'Tru Plant' Witches look to re-ignite their play-off bid as they face local rivals Peterborough in the Championship on Thursday at Foxhall. After an away draw with the Panthers at the start of the month, the Witches were looking to kick on and consolidate their top four spot. However, it has been a frustrating time since then with three rain-offs denying them a chance to get points on the board. The Suffolk side now sit seventh in the table after being denied any away points at Workington last time out and have no room for error at Foxhall if they are to get back into the top four. Drew Kemp will make his home debut at the second attempt following last week's rain-off having made his Championship debut against the Comets last Saturday, where he failed to score from three rides but was well on the pace. Rory Schlein misses Thursday's clash after his crash at Derwent Park last Saturday. The Australian has suspected medial ligament damage and will see a specialist on Thursday for further investigation. Former Witch Adam Ellis was due to guest but was injured in a crash on Wednesday and rider replacement will be used at number one. Captain Danny King remains on the sidelines and Kyle Newman has accepted a late call to guest at number two. The home side will be keen to get one over their local rivals and avenge their defeat to the Panthers at Foxhall on the opening night of the season as the battle for the top four intensifies.
The opposition
The Panthers have proved many people wrong so far in 2018 as they sit at the top of the table, a place they have been for much of the season. They were not tipped by many as strong contenders for the play-offs but barring a disastrous final few meetings they will be in the final shootout for the league title. Peterborough also retained their Championship Fours title at Redcar this season and have picked up away points at all but one of their away league meetings so far this season, including a win at Foxhall in the Championship Shield. Ulrich Ostergaard will be missing on Thursday due to injury and Paul Starke guests at number five. Michael Palm Toft was injured in a crash on Wednesday and rider replacement will be used in his place.
One to watch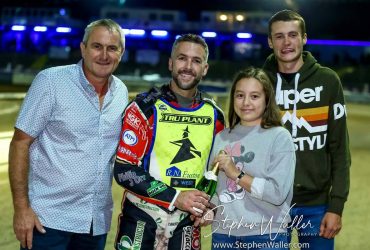 It is difficult to look past Nicholls as the main threat to the Witches on Thursday. The Panthers number one has bags of experience at Foxhall and has been a regular guest for the Witches of late, top scoring on his last two outings. He scored 14+1 at Newcastle last time out which followed a 17+1 paid maximum at Berwick.
From the boss…
'Tru Plant' Witches Team Manager Ritchie Hawkins previews Thursday's meeting.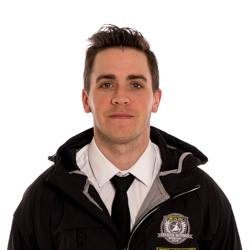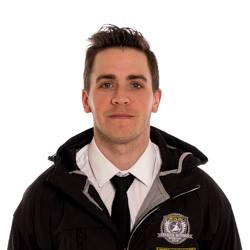 "It is going to be hard for us as we have a guest and rider replacement, which makes it tougher for us. We need to win the meeting and make sure Peterborough don't get a point. We may need to win all six meetings to make the play-offs, so we need to start that with a win on Thursday.
"We want to win our local derby and if they take anything from Foxhall it strengthens their play-off position and makes our job harder. We need to win and win comfortably to keep the play-off race alive rather than making sure they consolidate themselves in the top four.
"Having had a meeting already will help Drew but he will obviously be nervous. He rode really well at Workington and was quick enough it was just at the start and the first bend where he lost out but quite frankly we knew that would be the case before the meeting. He did everything he could at Workington and he impressed me."
The form
The Witches were well beaten at Lakeside earlier this month before turning in a good performance to claim an away draw at Peterborough. They 50-40 lost away at Workington last time out, leaving them winless in three. Following that draw at home to Ipswich, the Panthers failed to pick up a point away from home for the first time this season after defeat a heavy defeat at Berwick last Saturday. The following day they picked up a consolation point after a narrow loss at Newcastle.
What happened last time?
The 'Tru Plant' Witches endured a disappointing start to the season, losing 44-46 at home to the Peterborough Panthers in the Championship Shield in April.
The home side could not build more than a four point lead on the night as the Panthers kept things tight and after a mid-meeting 5-1 to the away side the Witches could not recover and turn things around as Peterborough took all the points, leaving the Witches with it all to do to progress from the group stage. Danny King top scored with 14 for the Suffolk side.