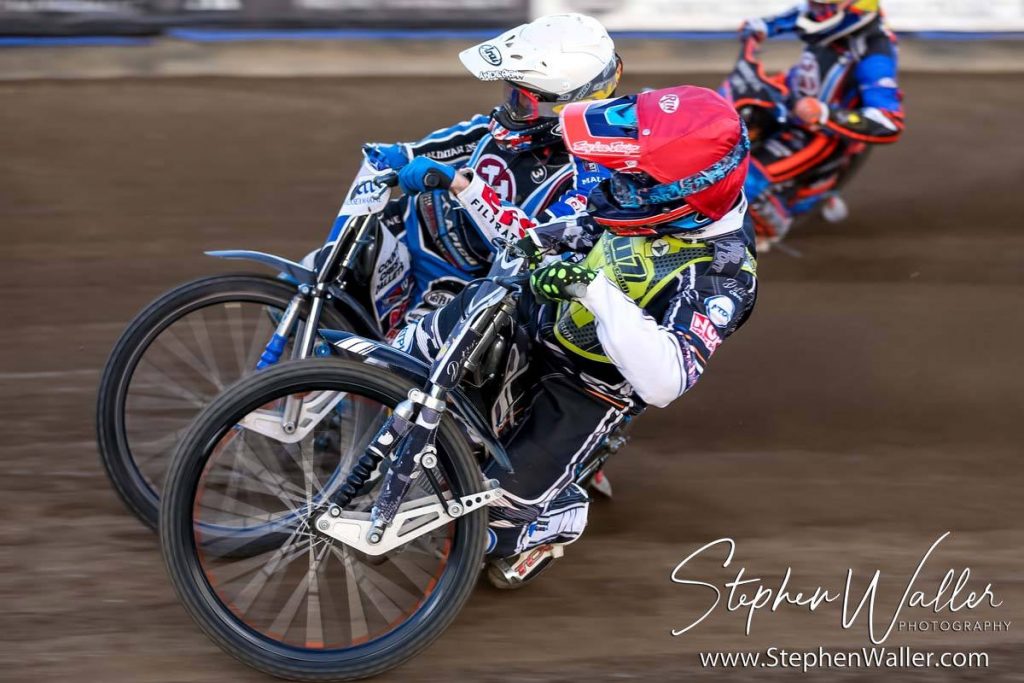 By Henry Chard
When and where
Arena-Essex Raceway: Friday 3rd August, 8.00pm
The teams
Lakeside: 1. Richard Lawson © 9.03 2. Zach Wajtknecht 5.41 3. Adam Ellis 8.36 4. Kyle Newman 6.30 5. Nick Morris 8.81 6. Ben Morley 5.16 7. Alfie Bowtell 2.19 Team Manager: Will Pottinger
Ipswich: 1. Rory Schlein 9.32 © 2. Cameron Heeps 6.55 3. Nico Covatti 6.81 4. Mark Riss 5.16 5. Scott Nicholls (g) 8.90 6. David Wallinger 2.00 7.  Coty Garcia 4.04. Team Manager: Ritchie Hawkins
Referee: W. Dishington
Championship table
| | | |
| --- | --- | --- |
| Team | Meetings | Points |
| 1 Peterborough | 13 | 32 |
| 2 Lakeside | 13 | 29 |
| 3 Glasgow | 13 | 23 |
| 4 Berwick | 14 | 22 |
| 5 Ipswich | 11 | 21 |
| 6 Scunthorpe | 13 | 20 |
| 7 Edinburgh | 10 | 17 |
| 8 Workington | 9 | 17 |
| 9 Newcastle | 10 | 14 |
| 10 Sheffield | 13 | 13 |
| 11 Redcar | 15 | 10 |
The story
The 'Tru Plant' Witches make the short trip to visit the Lakeside Hammers on Friday in a Championship fixture. The pair met last night at Foxhall with the home side putting in an impressing performance to beat the Hammers 51-39 to edge them closer to the top four play-off positions. The Suffolk side have been to the Arena-Essex Raceway twice already this season, losing heavily in the Championship Shield but only suffering a 49-41 defeat in the Knockout Cup with a severely depleted team. Nicholls once again guests for the Witches in place of the injured Danny King after top scoring with 13+1 on Thursday at Foxhall. The team will be keen to improve further on their third visit to Essex this season and take some points back to Ipswich as they look to continue their excellent form and move into the top four in the table.
The opposition
The Hammers have been one of the stand-out teams of the Championship in 2018 and currently sit second in the table. They have a 100% home record in 2018 and the tight track is a notoriously tough place to take anything away from. The hosts should be at full strength for the clash although Morris could potentially miss the clash as he did on Thursday if he has not recovered from injury in time.
One to watch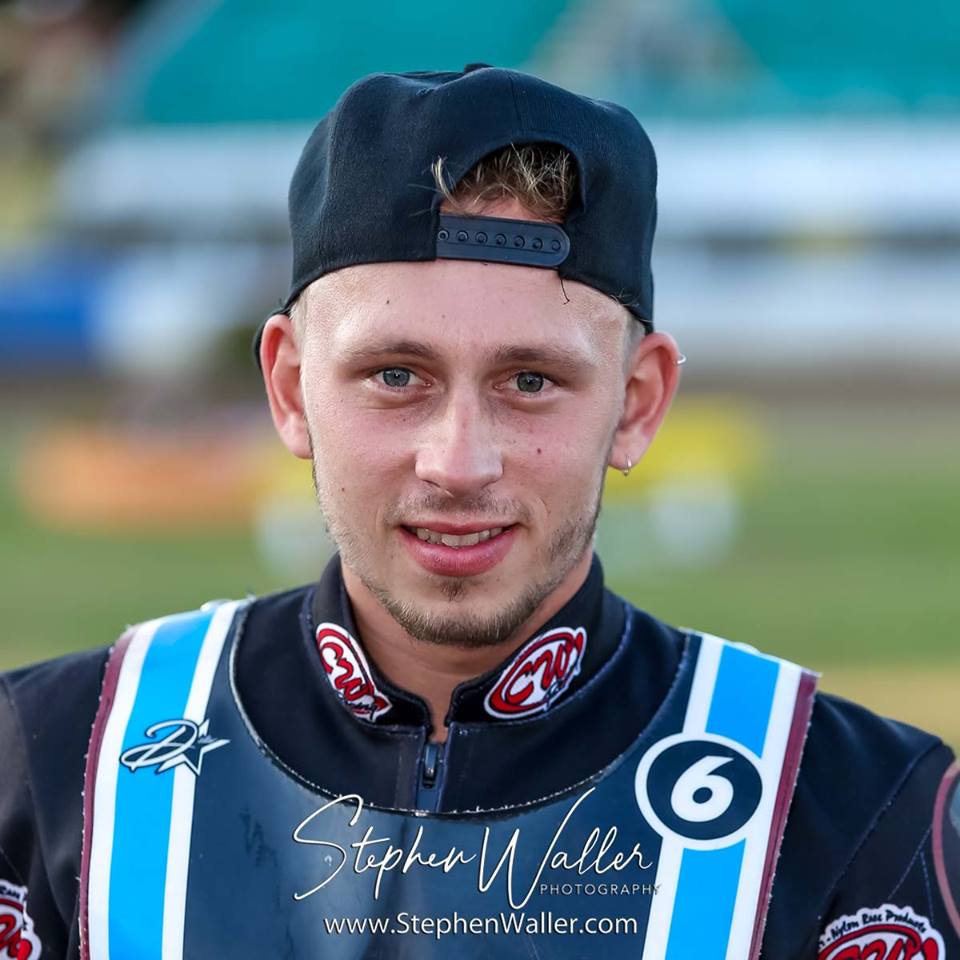 Morley has been fantastic in recent weeks on home shale scoring 9, 10+1 and 11+2 in his last three home meetings. Now at reserve he could be key for the home side and don't be surprised to see him on more than four occasions.
From the boss…
'Tru Plant' Witches Team Manager Ritchie Hawkins previews Friday's meeting.
"It is going to be really tough at Lakeside. They are a good team and are in good form especially at home. The pressure is off a little bit as we have had three good results but we did well there last time and all the boys will go there looking to get a result. Every point is vital for us and maybe the pressure is off because no one will expect too much of us on Friday at Lakeside but on our day we can win anywhere. We have to go there and give it our best and try and get a win.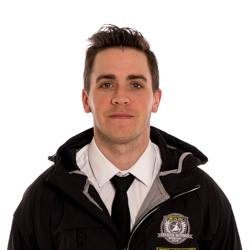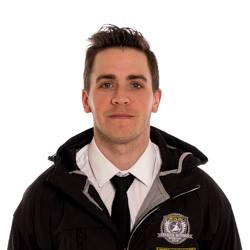 "We will need everyone to perform and they need to believe in themselves. They need to race for the club as we will have plenty of Ipswich fans there and at Peterborough on Sunday. We want two away wins and to get points on the board and there are two opportunities to do that this weekend.
"It is a technical track and you need to ride there a lot to get the set-up right and also how to ride the track and to build your confidence of riding there. It is different to what you ride week in week out. If you ride for Lakeside every week it is great because you are used to it but if you are going there once or twice a year it takes a few years to get used to it. We have some experience in the team and have been there twice already so hopefully that will help."
The form
The Witches are in their best form of the season having reeled off wins against Redcar home and away and then putting the Hammers to the sword on Thursday. Lakeside did the double over Sheffield home and away before being defeated last night in Suffolk.
What happened last time?
The 'Tru Plant' Witches exited the Knockout Cup in May at Lakeside as they were beaten 49-41 in the second leg despite a battling performance with three riders absent due to injury.
It was a terrific performance from the depleted Witches who went into the meeting without the injured trio of Danny King, Nico Covatti and Michael Härtel. The Hammers cruised through to the next round 103-76 on aggregate after their big win at Foxhall on Thursday but the Witches battled on throughout the night and made the home side work hard for their victory. Rory Schlein top scored with 12+1 as Connor Mountain impressed again at the Arena Essex Raceway scoring 12.
Away guide
The Hammers are sponsored by Vortex and race in black, sky blue and maroon race jackets. They race at the Arena-Essex Raceway on Friday evenings on the tight 256 metre track where Andreas Jonsson holds the track record of 56.8 seconds set in May 2008. An adult ticket costs £17, Concessions £14, Students £8, Kids (8-15) £1 and children under seven are free. A programme costs £3. For more details and how to find them visit their website here: http://www.lakesidehammers.co/