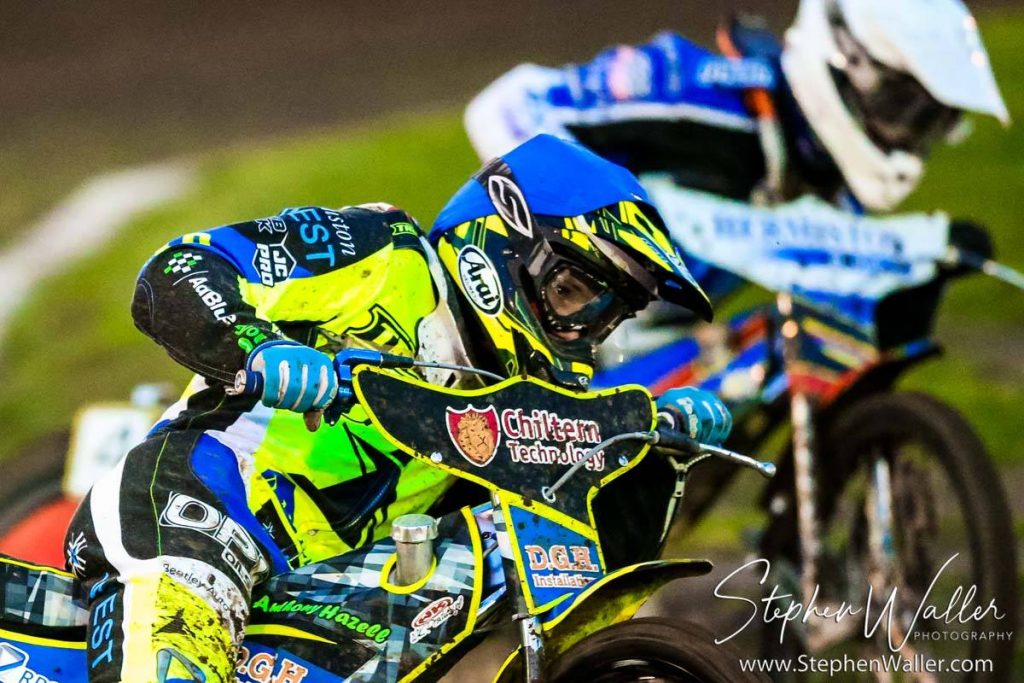 By Henry Chard
When and where
Newcastle Stadium: Sunday 6th May, 6.30pm
The teams
Newcastle: 1. Ludvig Lindgren 6.89 © 2. Tero Aarnio 5.05 3. Kevin Doolan (g) 6.47 4. Matthew Wethers 5.65 5. Paul Starke (g) 6.65 6. Carl Wilkinson 4.88 7. Ashley Morris 4.93. Team Manager: George English
Ipswich: 1. Ben Barker (g) 9.10 2. R/R for Nico Covatti 6.30 3. Cameron Heeps 6.68 4. Josh Pickering (g) 5.20 5. Rory Schlein 8.80 6. Connor Mountain 3.66 7. Danyon Hume 4.00. Team Manager: Ritchie Hawkins
Referee: W. Dishington
Championship table
| | | |
| --- | --- | --- |
| Team | Meetings | Points |
| 1 Peterborough | 3 | 6 |
| 2 Scunthorpe | 1 | 3 |
| 3 Ipswich | 1 | 3 |
| 4 Glasgow | 1 | 3 |
| 5 Lakeside | 2 | 3 |
| 6 Berwick | 1 | 3 |
| 7 Edinburgh | 1 | 3 |
| 8 Sheffield | 2 | 1 |
| 9 Workington | 0 | 0 |
| 10 Newcastle | 1 | 0 |
| 11 Redcar | 3 | 0 |
The story
The 'Tru Plant' Witches make their first away trip of their Championship season on Sunday as they make the long journey north to take on Newcastle. The Witches have been in Knockout Cup action this week against Lakeside and things did not go to plan as the Suffolk side lost both legs and lost captain Danny King to an arm injury. Popular former Witch Ben Barker guests at number one and is sure to give his all for the Witch. Michael Härtel also misses out with a collarbone injury following his crash with King on Thursday as Edinburgh's Josh Pickering guests at four. Nico Covatti is still an absentee having broken three ribs in a crash last month at Foxhall. Rider replacement will be used at number two.
The opposition
The Diamonds went through a troublesome winter with question marks surrounding their future throughout. After things were cleared up, the management set about building the team late in the day and things have not got any easier since the season has begun after Lewis Rose decided to take time out of the sport this week. Kevin Doolan guests for the home side as they look for Rose's replacement and Paul Starke deputises for the injured Stuart Robson at five.
One to watch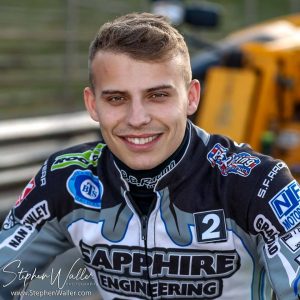 Ashley Morris was our man to watch at Foxhall and he is still the man in form. The reserve scored 12 at Foxhall and then clocked up 14+2 in their win over Sheffield just days later. Morris is unlikely to stay at reserve much longer but whilst that is the case, he provides the home side with a trump card at the bottom end.
From the boss…
'Tru Plant' Witches Team Manager Ritchie Hawkins previews Sunday's meeting.
"We go there looking for a win and with the same attitude we showed at Lakeside on Friday. Ben comes in at number one and he loves riding for Ipswich and we are looking forward to having Josh Pickering in the team. He came to Ipswich with Edinburgh last season and won them the meeting with a superb performance so it will be nice to have him in the side. 
"It has been a massive stress this week. We have spent all day on Friday on the phone sorting out guests and making sure people are in hospital. People don't see the work that goes into it from Chris (Louis) and I. To be fair, the boys made it all worthwhile on Friday with their performance.
"Michael has gone back to Germany but I would like to think he would be back next week. With Danny I don't think it is a simple case of that the x-ray is not showing a broken bone and so he will back soon. It is going to be a bit up in the air with how long it takes as it is not an injury that we can put a time limit on. It will be a case of having physio and seeing when he is fit."
The form
It has not been the start to the season the Witches were looking for as they crashed out of both the Championship Shield and Knockout Cup. It's one win from one in the league though as they focus all their energies on a successful league campaign. The Diamonds have had a mixed start to 2018, struggling on the road in competitive action but winning all three home meetings in the Championship Shield including an impressive win over last season's champions Sheffield last time.
What happened last time?
The Witches fell to a narrow 46-44 defeat in last season's visit to the Newcastle Stadium. The Suffolk side kept it tight early on before racing into an eight point lead after seven heats. The home side pulled a couple of points back but the away side were holding their nerve until Danny King fell whilst leading in heat 11. That incident swung the momentum and the home side went ahead following heat 14 and sealed the win with a 3-3 in heat 15. Rory Schlein top scored with 12+1.
Away guide 

The Diamonds are sponsored by Boiler Technical Services and race in white, black and blue kevlars. They race at the Newcastle Stadium on Sunday evenings on the 300 metre track where Kenni Larsen holds the track record of 61.0 seconds set in October 2010. An adult ticket costs £16, Concessions £12, Juniors (aged 11-16) £3. A programme costs £2.50. For more details and how to find them visit their website here: www.newcastlediamonds.co