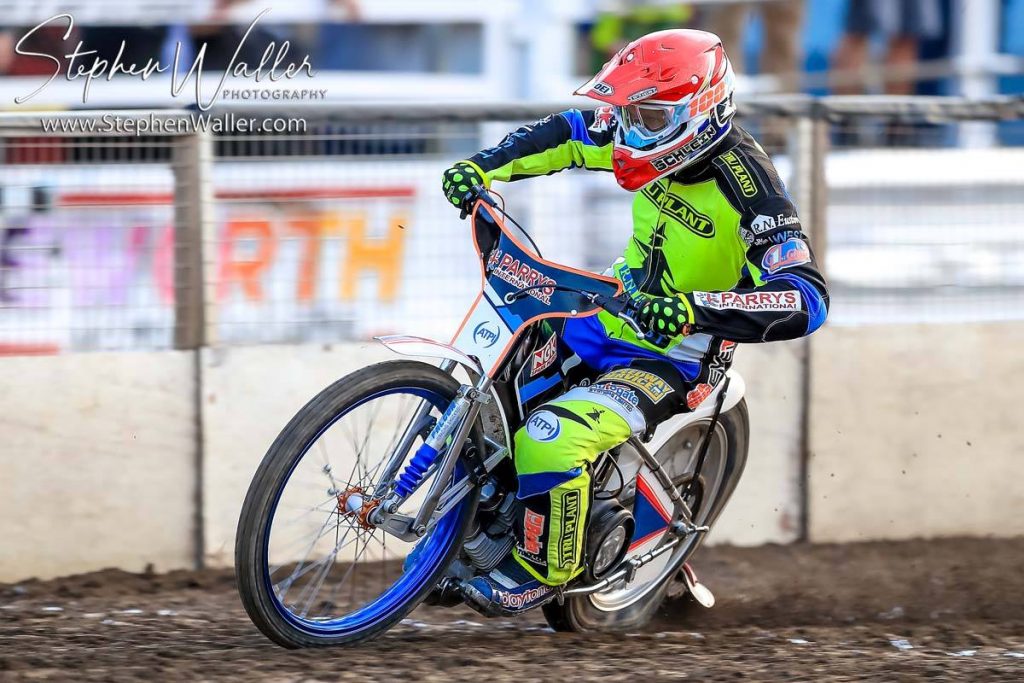 By Henry Chard
When and where
Derwent Park: Saturday 18th August, 7.00pm
The teams
Workington: 1. Nicolai Klindt 7.48 2. R/R for Dan Bewley 6.44 3. Rasmus Jensen 6.40 4. Mason Campton 6.26 5. Ty Proctor 7.25 © 6. Kyle Bickley 2.00 7. Rene Bach 6.11. Team Manager: Tony Jackson
Ipswich: 1. Rory Schlein 9.32 © 2. Cameron Heeps 6.55 3. Nico Covatti 6.81 4. Mark Riss 5.16 5. Steve Worrall (g) 8.90 6. Coty Garcia 4.04 7. Drew Kemp 2.00. Team Manager: Ritchie Hawkins
Referee: M. Breckon
Championship table
| | | |
| --- | --- | --- |
| Team | Meetings | Points |
| 1 Peterborough | 14 | 33 |
| 2 Lakeside | 14 | 32 |
| 3 Glasgow | 14 | 27 |
| 4 Berwick | 16 | 27 |
| 5 Edinburgh | 13 | 23 |
| 6 Ipswich | 13 | 23 |
| 7 Workington | 11 | 23 |
| 8 Scunthorpe | 16 | 21 |
| 9 Newcastle | 12 | 18 |
| 10 Sheffield | 17 | 14 |
| 11 Redcar | 16 | 14 |
The story
The 'Tru Plant' Witches will hope to take to the track on Saturday night as they travel to Workington in the Championship. It has been a week of frustration for the Suffolk side who have had two rain-offs in two days as both the home and away meetings with Glasgow were beaten by the weather. Drew Kemp will make his debut for his local club at reserve and will be eager to take to the shale after having to wait an extra two days for his Championship bow. Captain Danny King is missing again through injury and Steve Worrall comes in to guest at number five. The Witches sit just outside the play-offs with meetings in hand on the top four but with Workington locked on the same number of points as Ipswich and with two meetings in hand, Saturday is set to be a vital clash for both sides as Ritchie Hawkins targets more points on the road to guarantee a spot in the end of season play-offs.
The opposition
Workington are enjoying their best season so far for some time as they look to make the play-offs for the first time since 2014. Currently seventh with nine meetings to race they look well placed to make the top four having racked up three away wins already as they have remained unbeaten at home. Their side has been built with strength in depth in mind with every rider capable of a solid points haul home and away. They will be missing British number two Dan Bewley on Saturday as he rides in the World Under-21 team cup final in Denmark, with rider replacement being used at number two.
One to watch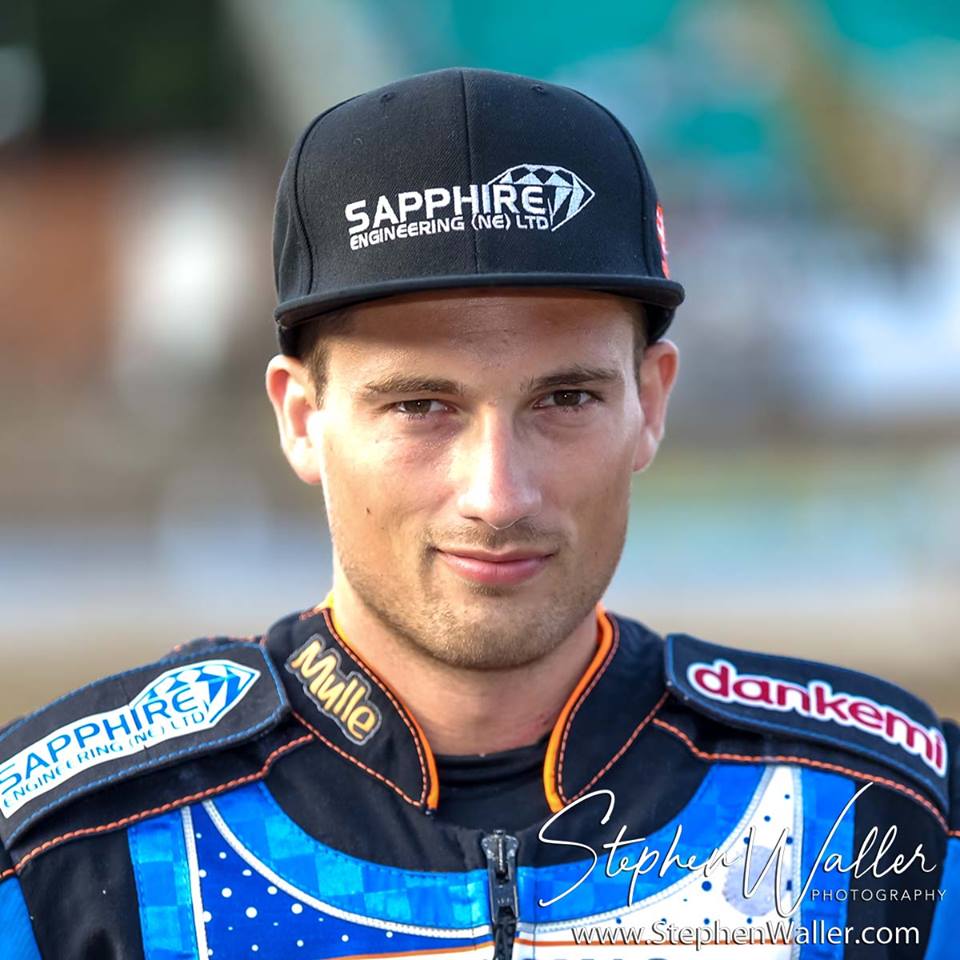 Bach started the season at number one for the Comets and has plenty of Championship experience. The Dane now finds himself at reserve, a sign of the strength in depth the home side have and he will be expected to rack up a big points tally, especially with Bewley missing.
From the boss…
'Tru Plant' Witches Team Manager Ritchie Hawkins previews Saturday's meeting.
"It has been frustrating to have so many meetings postponed, especially two home meetings in the height of the summer holidays, they seem to be the only two days it has rained and they have both been on a Thursday. We have planned it well to run the meetings when the kids go free and don't have a late night in the summer but that is something we have to contend with and it shouldn't affect us.
"If there are any more rain-offs we are going to be cramming them in before the cut-off date but it has been put back a week which takes the pressure off and we should get them in before that time.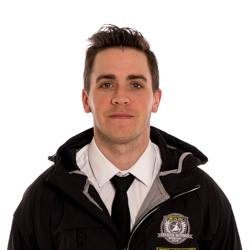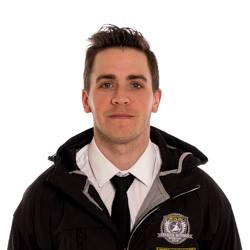 "Workington have done very well and have a solid team on paper with Rene at reserve they have had a strong reserve all year. Every guy needs to be going well for us and if we can get a result at Workington it will dent their play-off hopes and boost ours.
"It is not a bad thing for Drew to have his debut away from home and to have a meeting under his belt before he rides at Foxhall. Going to the away tracks as a new rider is very tough for anyone but there is no pressure on him. We have belief in his ability he is more than capable of doing a good job.
"We are looking forward to having Steve in the team and it is good to see him back after his injury at the start of the year. He was looking to build on a good season last year and his season has been cut short a little but if he does a good job for us and we get in the play-offs then there could be a lot more meetings to extend his season. He did well at Workington recently for Scunthorpe so we will hope he has a good day again as he is a very good rider."
The form
Before the enforced break due to rain-offs against Berwick and Glasgow home and away in the last two weeks, the Witches had a busy but positive period prior to that as they beat Lakeside at Foxhall but went down to defeat in Essex the following day. At Peterborough the Witches claimed an away draw ending the home side's run of seven straight wins. The Comets have won seven meetings on the bounce narrowly beating Sheffield at home last time out to back up a comfortable home win over Scunthorpe previously. Prior to that it was a win at Foxhall, meaning the Witches will be keen for revenge at Derwent Park.
What happened last time?
The 'Tru7.com' Witches stormed to a fantastic 51-39 victory at Workington last August in the Championship.
The Witches edged ahead early on and were eight points up after five heats. The home side rallied briefly in the middle of the meeting to cut that lead to just two points but the Suffolk outfit responded in style in the final five heats, hitting three 5-1's to secure four league points. Rory Schlein top scored with 12+1.
Away guide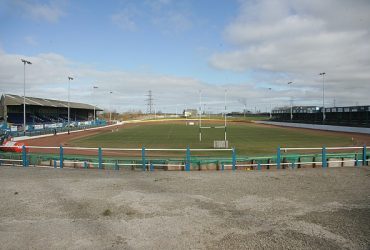 The Comets are sponsored by Thomas Armstrong and race in blue and white race jackets. They race at Derwent Park on Saturday evenings on the 364 metre track where Craig Cook holds the track record of 60.9 seconds set in August 2017. An adult ticket costs £16, concessions £13, Juniors (aged 5-15) £4, Under 5's Free. A programme costs £3. For more details and how to find them visit their website here: www.workingtoncomets.co