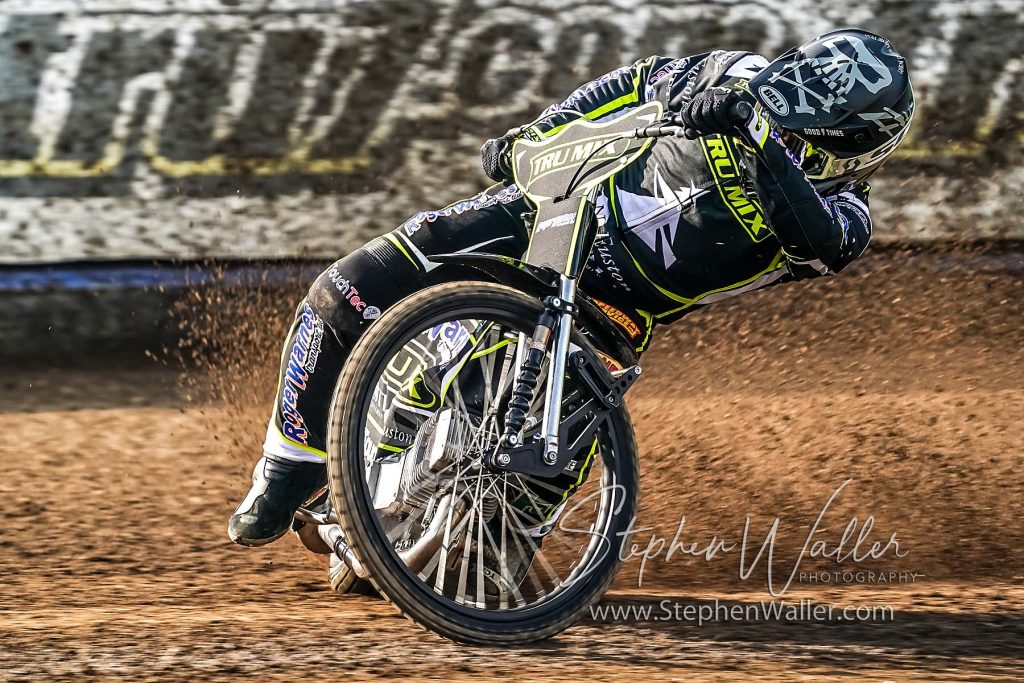 By David Rowe
All the details ahead of our League Cup fixture with King's Lynn.
WHEN & WHERE
The 'Tru Mix' Witches travel to Norfolk to face the King's Lynn Stars at the Adrian Flux Arena on Monday 25th April in a League Cup fixture that starts at 7.30pm.
TEAMS
KING'S LYNN: 1. Niels-Kristian Iversen 7.54 2. Thomas Jorgensen 5.89 3. Josh Pickering 7.38 © 4. Lewis Kerr 5.55 5. Richard Lawson 7.19 6. Richie Worrall 5.37 7. Jack Thomas (RS). Team Manager: Alex Brady
IPSWICH: 1. Jason Doyle 8.96 2. R/R for Erik Riss 5.08 3. Troy Batchelor 5.67 4. Tero Aarnio (g) 4.96 5. Danny King 7.76 © 6. Kasper Andersen (g) 4.47 7. Anders Rowe (RS) 8. Danyon Hume. Team Manager: Ritchie Hawkins
REFEREE: M. Bates
GROUP B TABLE
| | | |
| --- | --- | --- |
| Team | Meetings | Points |
| Peterborough | 4 | 8 |
| King's Lynn | 2 | 6 |
| Ipswich | 2 | 0 |
TICKETS
Tickets can be purchased online here and are available on the gate.
THE STORY
The 'Tru Mix' Witches cross the border on Monday night to face East Anglian rivals King's Lynn in Norfolk in the League Cup. This is a re-arranged fixture after bad weather forced a postponement on April 7.
The Witches have not raced since their home defeat to Peterborough on April 14, and since then results elsewhere have confirmed that they will be unable to progress out of their League Cup group.
However, there is still plenty riding on Monday's fixture as King's Lynn's double victory over Peterborough means if they defeat the Witches, they will be confirmed as group winners – whereas an Ipswich win at the Adrian Flux Arena would leave the Stars hanging on for the return at Foxhall on Thursday, with Peterborough still waiting in the wings.
The Witches will be without Cameron Heeps, who had a brief spell with King's Lynn during his injury-hit 2021 campaign. The Australian missed his Championship match for Oxford on Wednesday due to illness, meaning a mandatory week-long break from racing. Ipswich will use Tero Aarnio as a guest to cover for Heeps. The visitors will also be without reserve Paul Starke due to illness with former Stars man Kasper Andersen guesting in his place.
There was more bad news on Sunday evening with Erik Riss ruled out of the fixture due to a bruised coccyx after he crashed whilst riding for Landshut at the weekend. The rider replacement facility will be used in the German's absence. Danyon Hume is at number eight and will be keen to show what he can do should he get any opportunities to race on the night.
The Witches won on both of their Premiership visits to the Adrian Flux Arena in 2021 and the depleted side will be hoping for a similar outcome on Monday.
FROM THE BOSS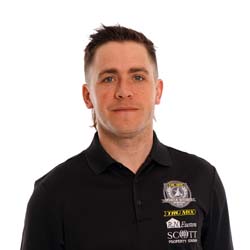 Ipswich 'Tru Mix' Witches team manager Ritchie Hawkins gives us his pre-match thoughts…
"For us it's a dead rubber as such as in progressing through the group, but we have two meetings this week against King's Lynn and both of them will be big meetings for the boys to show us a bit more than last week at home especially.
"We need to get ready for our league campaign because it's been a slow start and the boys need to show what they've got. We're into the season now, they're doing plenty of meetings, so the start of the season is over, and we need to start performing.
"We don't want to be losing to King's Lynn, that's the first job, we must beat King's Lynn whatever. In many ways the fact that we can't get through the group is immaterial, because we're racing against King's Lynn and that's our big rivalry – so we need to make sure we perform.
"It's a shame for Cam to be missing. His partner has got Covid, and they live together, and although he's been testing negative, he's still been really rough. It's a bit like he thinks it's Covid, but it isn't Covid, it's just a general illness.
"It's come at the wrong time for him because he's going to miss three meetings for Oxford, he misses this meeting for us, and he really needs to be on the bike. He's had a bad run really for the last year."
THE STARS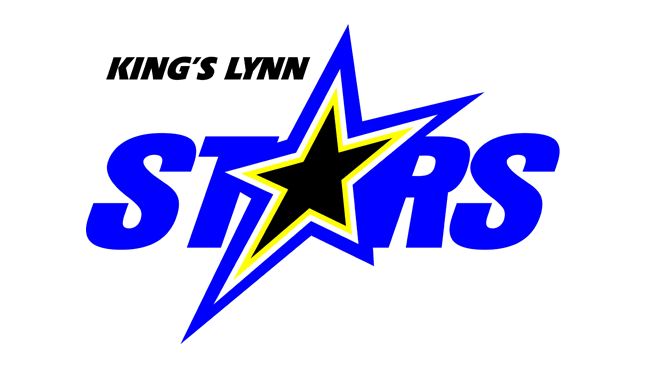 King's Lynn were always likely to make wholesale changes after finishing bottom of the Premiership with just two wins in 2021, and they have already made a most encouraging start to the new campaign with home and away wins over Peterborough.
The Stars made some ambitious moves over the winter, including handing Peter Kildemand a return to UK racing, only for the Dane to pick up an injury in Poland. However, they have signed a popular replacement as stand-in, with Stars favourite Niels-Kristian Iversen – who had a spell with the Witches in 2019 – coming in to cover for Kildemand.
Exciting Australian Josh Pickering has been installed as the new skipper after surprisingly leaving Sheffield over the winter, and he has piled up big points in both of the Stars' opening fixtures, with Pickering and Iversen both completing the job in last-heat deciders against Peterborough. The Stars have also made what appears to be a very astute signing in Richie Worrall, who could be one of the league's most powerful reserves.
Richard Lawson, Thomas Jorgensen and Lewis Kerr all return from 2021, whilst the Rising Star berth is filled by Jack Thomas.
AWAY DAYS

An adult ticket costs £20, concessions (over 65) and students £18 and children (ages 12-17) £5. Official programmes cost £3. Facilities include free floodlit parking, seated grandstand, covered standing grandstand, restaurant, fully stocked bar and function room, four licenced bar outlets, merchandise stands, toilets and a first aid room. For travel information head here.
For more information about the club head to King's Lynn's official website.