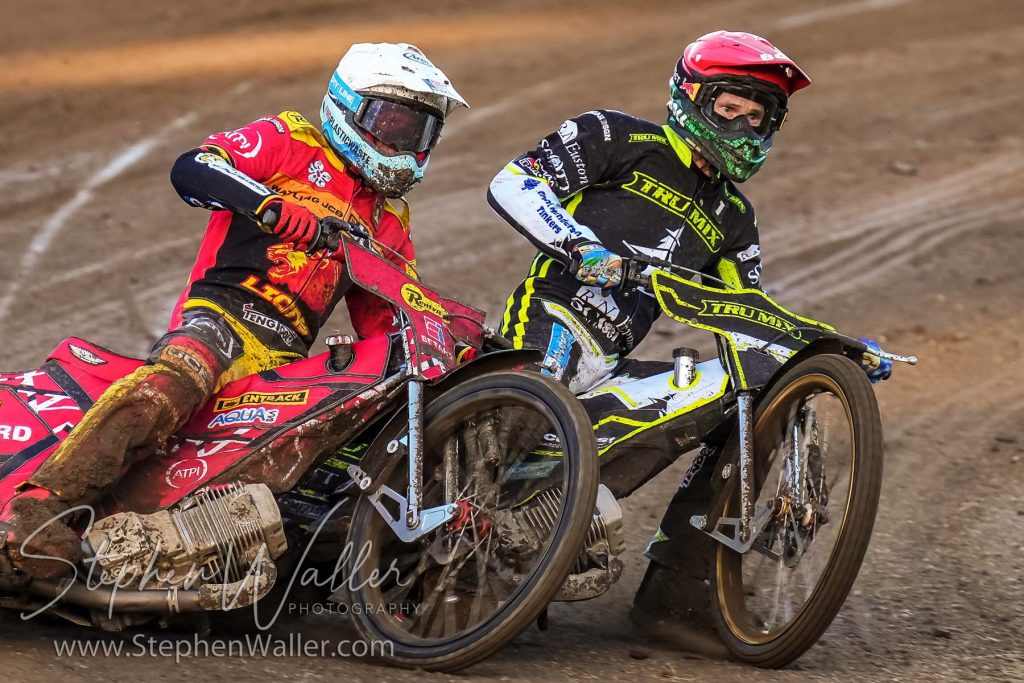 By Mike Bacon
All the details ahead of our Sports Insure Premiership R1 fixture with Leicester.
WHEN & WHERE
The Ipswich 'Tru Mix' Witches travel to Leicester to face the Lions at the Pidcock Motorcycles Arena on Thursday 8th June in a Sports Insure Premiership R1 fixture that starts at 7.30pm.
TEAMS
LEICESTER: 1. Max Fricke 8.32 2. Justin Sedgmen 5.35 3. Richard Lawson 7.54 4. Chris Harris 7.45 © 5. Nick Morris 6.69 6. Jake Allen 4.00 7. Drew Kemp (G) (RS). Team Manager: Stewart Dickson
IPSWICH: 1. Jason Doyle 10.15 2. Ben Barker 4.42 3. Danny King 6.71 © 4. Keynan Rew 5.00 5. Emil Sayfutdinov 8.00 6. Danyon Hume 3.93 7. Joe Thompson (RS). Team Manager: Ritchie Hawkins
REFEREE: C. Gay
SPORTS INSURE PREMIERSHIP TABLE
| | | |
| --- | --- | --- |
| Team | Meetings | Points |
| Belle Vue | 10 | 17 |
| Wolverhampton | 9 | 16 |
| Sheffield | 7 | 10 |
| Leicester | 7 | 10 |
| Ipswich | 8 | 8 |
| King's Lynn | 7 | 5 |
| Peterborough | 8 | 2 |
TICKETS
Tickets can be purchased online in advance here and on the gate.
THE STORY
The Ipswich 'Tru Mix' Witches will look for their first Sports Insure Premiership double of the season at Leicester on Thursday night.
The Suffolk side beat the Lions 47-43 at Foxhall Stadium just a few weeks ago. This after having knocked out the Lions from the Knockout Cup at the start of the season, with home and away wins.
However, since then the Lions have regrouped, while the Witches have lost their last two Sports Insure Premiership meetings – at home to Wolves last Thursday and a heavy defeat at Belle Vue on Monday.
Certainly, the Suffolk side would like to finish what has been a difficult week with at least a bonus point at Leicester, preferably the full three.
Early days it may still be in the Sports Insure Premiership, but Wolverhampton and Belle Vue are already looking strong contenders for a top four play-off spot, with the other two places very much up for grabs. A win and a bonus point for the Witches would see them leapfrog into third place, ahead of Monday night's big clash at Foxhall against Sheffield Tigers.
The Witches name an unchanged team to the one beaten at Belle Vue.
FROM THE BOSS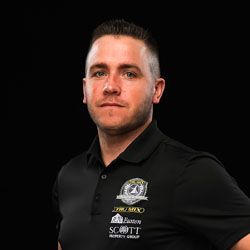 Ipswich 'Tru Mix' Witches team manager Ritchie Hawkins gives us his pre-match thoughts…
"For me, it's the biggest meeting of the season so far. On the back of two disappointing results, it's important we get points there.
"Leicester are a team who are going to fight to be in the play-offs, that's obvious, and we need a win to keep in the mix.
"We've already been to Leicester this season and won and it will be nice not to have R/R this time. Leicester are in better form than they were back then. But we know we've won there, so we go there confident.
"We have a big meeting at Foxhall on Monday against Sheffield. It will be good to go into it on the back of a really good performance at Leicester."
THE LIONS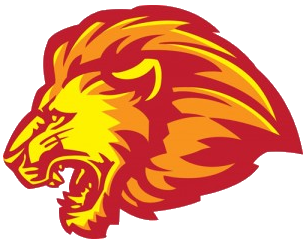 Back in the Sports Insure Premiership for 2023, Leicester Lions have made a steady start to life in the top league.
The Witches may well have beaten the East Midlands side home and away in the Knockout Cup, but that's been Leicester's only home defeat of 2023 so far, with Sheffield, Peterborough and Wolverhampton all sent packing in the Premiership at the Pidcock Motorcycles Arena.
Indeed, only Belle Vue have taken any league points away from Leicester, winning a Super Heat after a 45-45 draw.
Grand Prix star, Max Fricke leads the home side's challenge, and he is given support from a solid middle order that includes Richard Lawson, Chris Harris and Nick Morris.
The fast-starting Justin Sedgmen has put nearly a point on his average so far this season, while the Witches will come up against Drew Kemp, the former Ipswich youngster, guesting for young Lion Dan Thompson, who is serving his mandatory period of absence due to concussion.
AWAY DAYS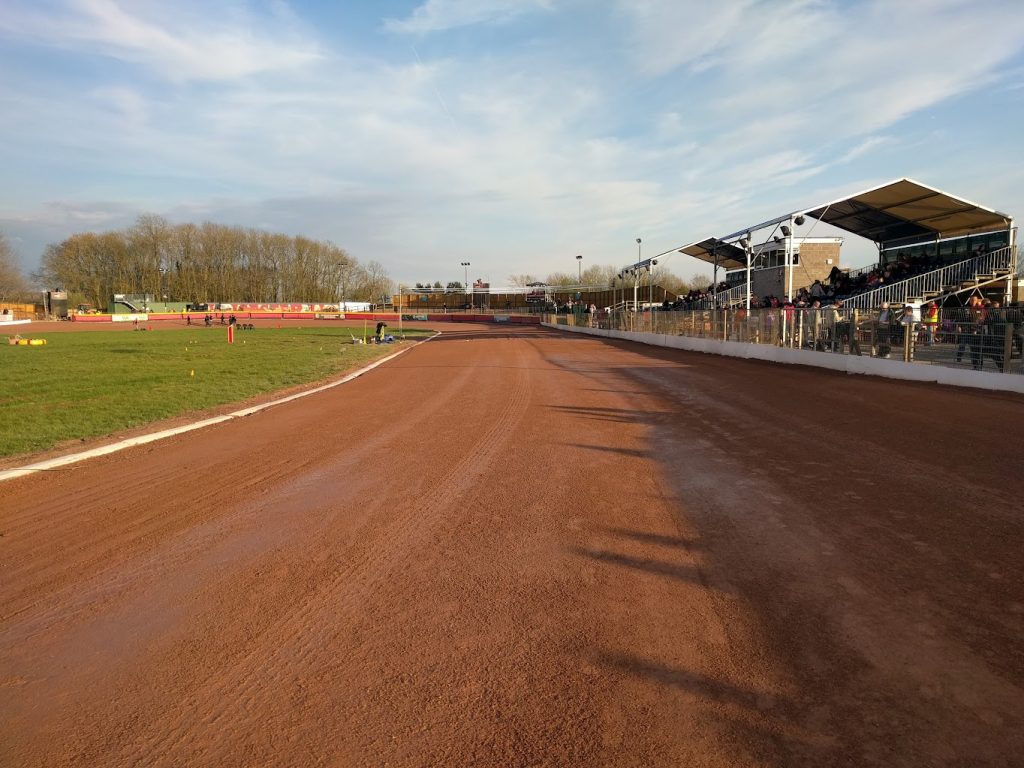 An adult ticket costs £21, concessions £19, children (6-17) £1 and children aged 5 and under go free. There will be 235 free car park spaces available at the stadium with further free car parking facilities on the Beaumont Shopping Complex (maximum time of 4 hours). Three Coach/Mini Bus spaces, 15 Disabled spaces available, 15 Motorcycle spaces, Taxi drop-off point. For travel information head here.
For more information about the club head to Leicester's official website.