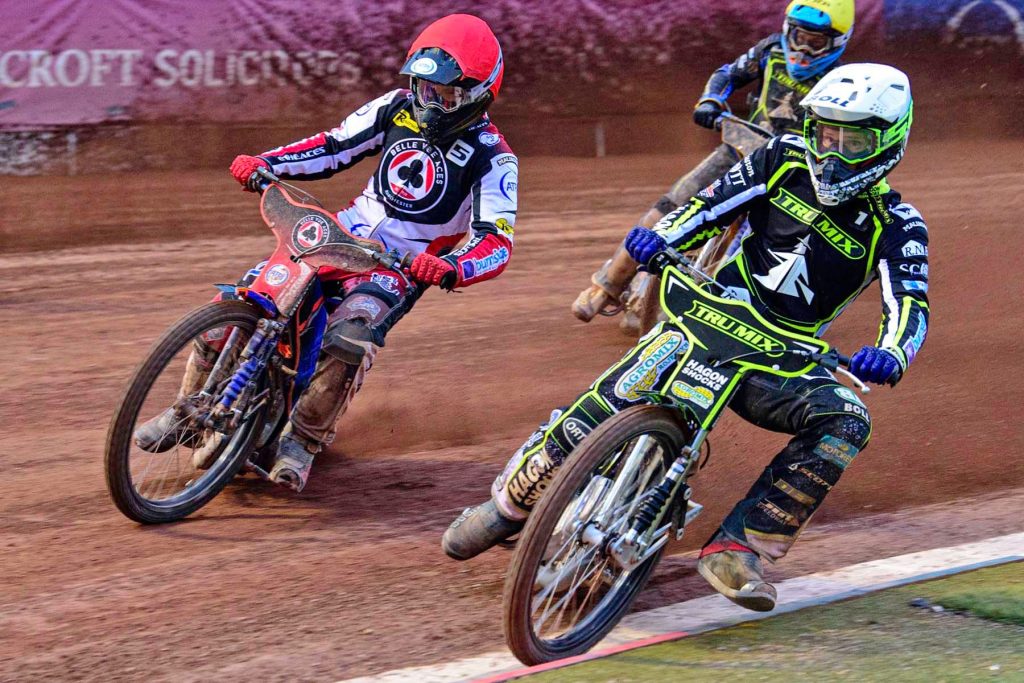 By David Rowe
THE SCORES
BELLE VUE 48: Max Fricke R/R, Jye Etheridge 3, Matej Zagar 17, Charles Wright 6+4, Brady Kurtz © 13+1, Zach Cook (G) 2, Tom Brennan (RS) 7+2. Team Manager: Mark Lemon
IPSWICH 42: Jason Doyle 13, Paul Starke R/R, Danny King © 8, Justin Sedgmen (G) 1+1, Troy Batchelor 8+1, Ben Barker 10+1, Danyon Hume (RS) 2. Team Manager: Ritchie Hawkins
REFEREE: C. Ackroyd
PREMIERSHIP TABLE
| | | |
| --- | --- | --- |
| Team | Meetings | Points |
| Belle Vue | 7 | 14 |
| Ipswich | 6 | 13 |
| Wolverhampton | 5 | 11 |
| Sheffield | 4 | 9 |
| King's Lynn | 5 | 8 |
| Peterborough | 5 | 0 |
THE STORY
The 'Tru Mix' Witches were edged out 48-42 in a last-heat decider at Belle Vue on Monday but still took a useful league point towards their play-off quest.
Both sides were forced into several changes due to injuries and Grand Prix qualifiers, but a tight contest ensued with the Aces sealing victory with a 5-1 in Heat 15 – the only time Ipswich No.1 Jason Doyle was beaten.
Slovenian star Matej Zagar was the home side's hero as he racked up 17 points from six rides, losing out only to Doyle in Heat 5, and he gained support from skipper Brady Kurtz at the crucial time of the meeting.
The Witches roared into an early six-point lead with key reserve Ben Barker partnering Doyle to a Heat 1 5-1 over Kurtz, and Barker then doubled up by winning Heat 2 with Danyon Hume snatching third place from Tom Brennan on the last bend.
It took the home side until Heat 6 to get back level, and even then there was a stroke of fortune as Barker suffered mechanical trouble on the last lap to allow Jye Etheridge through into third place.
Ipswich moved back ahead with Troy Batchelor charging around the field to win Heat 8 whilst Hume supplied third place, and a tense battle continued with the Aces levelling the match in the next race, and the scores were deadlocked at 33-33 after Doyle held off Kurtz's fierce challenge in Heat 11.
The home side looked set to make a big move in Heat 12 when they gated on a 5-1, but Ipswich skipper Danny King showed plenty of determination to pass Brennan, and with Doyle defeating Kurtz and Charles Wright in Heat 13, the meeting was still very much alive.
Barker took a superb win in Heat 14 with Hume desperately unlucky to miss out to Wright for third place, leaving the Aces 43-41 up going into the decider.
But on this occasion Doyle was out-gated by Zagar, and with Kurtz having the speed around the outside to join him on the first lap, the Witches were beaten but still did enough for a league point.
REACTION FROM THE BOSS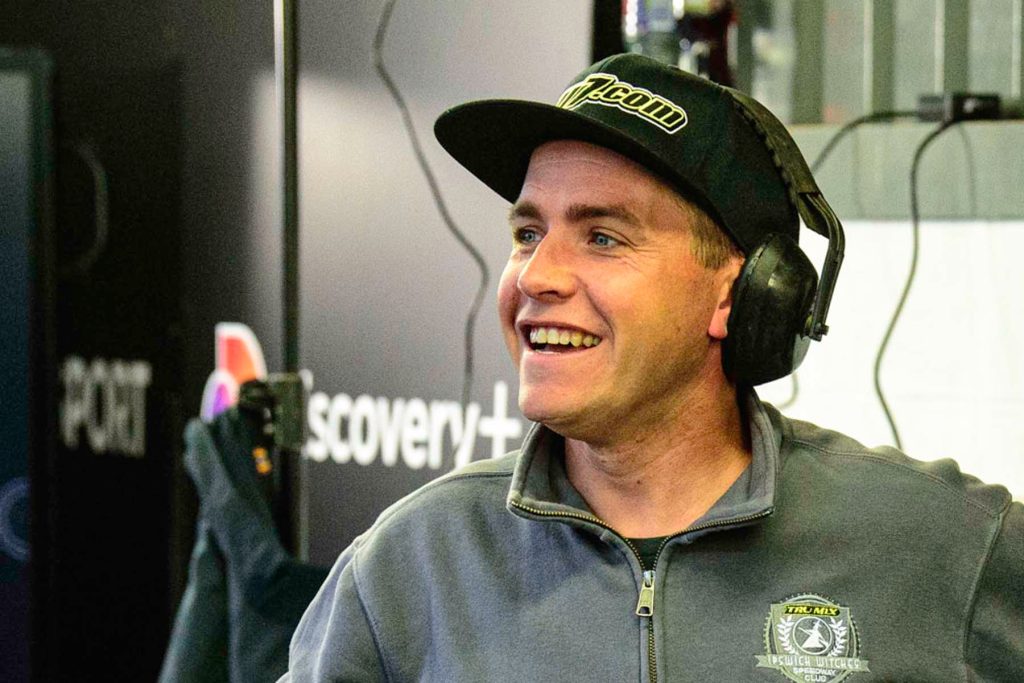 Ipswich 'Tru Mix' Witches team manager Ritchie Hawkins reflects on Monday's 48-42 defeat at Belle Vue.
"It's not a bad result as a whole, although when you're in it all meeting, leading for a time, it would have been good to capitalise on that and get the win. But a point at Belle Vue is certainly not a terrible result.
"Obviously going into Heat 15 Doyley was confident, and he was absolutely superb, but we also needed Batch to back him up, and it just didn't happen for us.
"Both Erik (Riss) and Starkey (Paul Starke) are in great form, Starkey goes well here, so I would have much preferred to come here with a full team, although R/R does cover Starkey quite well now. We did miss Erik, but I do accept they were hampered missing Max (Fricke) and using R/R as well, so that did kind of even itself out.
"It's great to see Ben (Barker) going well, in the last two meetings since he's dropped to reserve he's stepped up his scoring, and I know he'll be been to carry that on this Thursday, and we're going to need him to.
"At this stage of the season we're not badly placed without fully firing, so overall I'm pretty happy with where we are."
RIDER OF THE NIGHT
Jason Doyle put on a display of awesome track craft at the National Speedway Stadium and it was just a pity he lost out in Heat 15 on what would have been a thoroughly deserved 15-point maximum.
WHAT IT MEANS
Belle Vue take over at the top of the Premiership table, a point clear of the Witches, who are in second place after Wolverhampton's home match with Peterborough was abandoned after the first attempt to run Heat 1 due to track conditions at Monmore Green.
UP NEXT
The 'Tru Mix' Witches travel to Norfolk to face the King's Lynn Stars at the Adrian Flux Arena on Thursday 9th June in a Premiership fixture. Tickets can be purchased here.