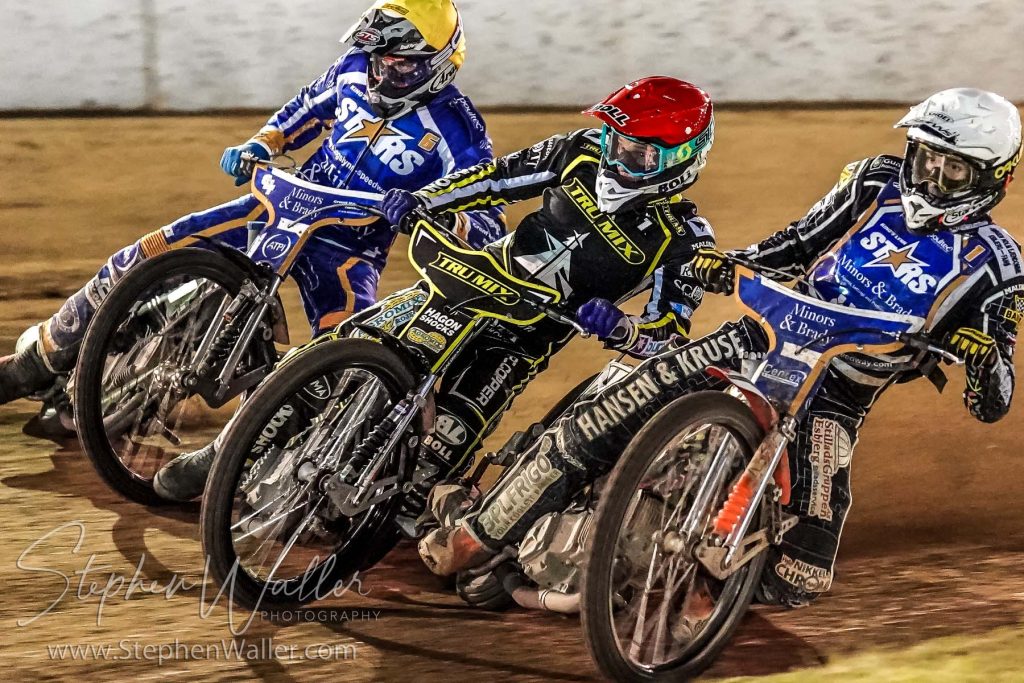 By David Rowe
THE SCORES
IPSWICH 44: Jason Doyle 13+1, Erik Riss 8+2, Cameron Heeps 2, Troy Batchelor 8, Danny King © 11, Danyon Hume 1, James Shanes (g) 1. Team Manager: Ritchie Hawkins
KING'S LYNN 46: Niels-Kristian Iversen 8+2, Thomas Jorgensen 6, Richard Lawson 3+2, Lewis Kerr 7+1, Josh Pickering © 4+2, Richie Worrall 11, Jack Thomas (RS) 7+2. Team Manager: Alex Brady
REFEREE: P. Carrington
GROUP B TABLE
| | | |
| --- | --- | --- |
| Team | Meetings | Points |
| King's Lynn | 4 | 12 |
| Peterborough | 4 | 8 |
| Ipswich | 4 | 0 |
THE STORY
The 'Tru Mix' Witches were beaten 46-44 in a closely fought League Cup local derby with King's Lynn at Foxhall on Thursday.
The Ipswich top order fired strongly for most of the meeting, securing no fewer than ten race wins, but things turned frustratingly against them in the closing stages as a solid-scoring Stars side took the victory in a last-heat decider.
Group progression had already been resolved in Lynn's favour, but local pride was still on the line, although Ipswich's misfortune continued when reserve Anders Rowe was ruled out on the day of the meeting with illness – the third Witches rider to suffer such a fate already this season, with Paul Starke still sitting out under a mandatory suspension.
However, Erik Riss returned from injury and his combination with Doyle produced two 5-1s in Ipswich's favour – the first in Heat 1 was cancelled out by the visitors' reserves in the next race, whilst in Heat 6 it was Doyle and Riss who levelled the scores for the Witches after they had conceded a maximum of their own in the previous race.
King and Riss took Heats 7 and 8 as parity was maintained, but Richie Worrall and Josh Pickering took a 5-1 over Troy Batchelor and Cameron Heeps in Heat 9 leaving the Witches with another comeback to make.
They rallied strongly with two 4-2s, including in a re-started Heat 10 when Stars man Richard Lawson came down, and then Danyon Hume collected an excellent third place over Thomas Jorgensen in Heat 11.
But Worrall went past Heeps to win Heat 12 with Lawson third, putting the Stars back ahead, and they were helped in Heat 13 by Doyle breaking the tapes – although the Ipswich No.1 showed his determination by still passing Josh Pickering for third place.
Up front, Niels-Kristian Iversen inflicted a first defeat on King, and whilst Batchelor won Heat 14 the brave efforts of Hume weren't enough as he missed out to Jack Thomas and Lewis Kerr.
That meant the Witches needed a 5-1 from the last race to win, or a 4-2 to draw, but although Doyle took the victory King was kept at the back by Worrall and Iversen to leave the Stars celebrating an away success.
REACTION FROM THE BOSS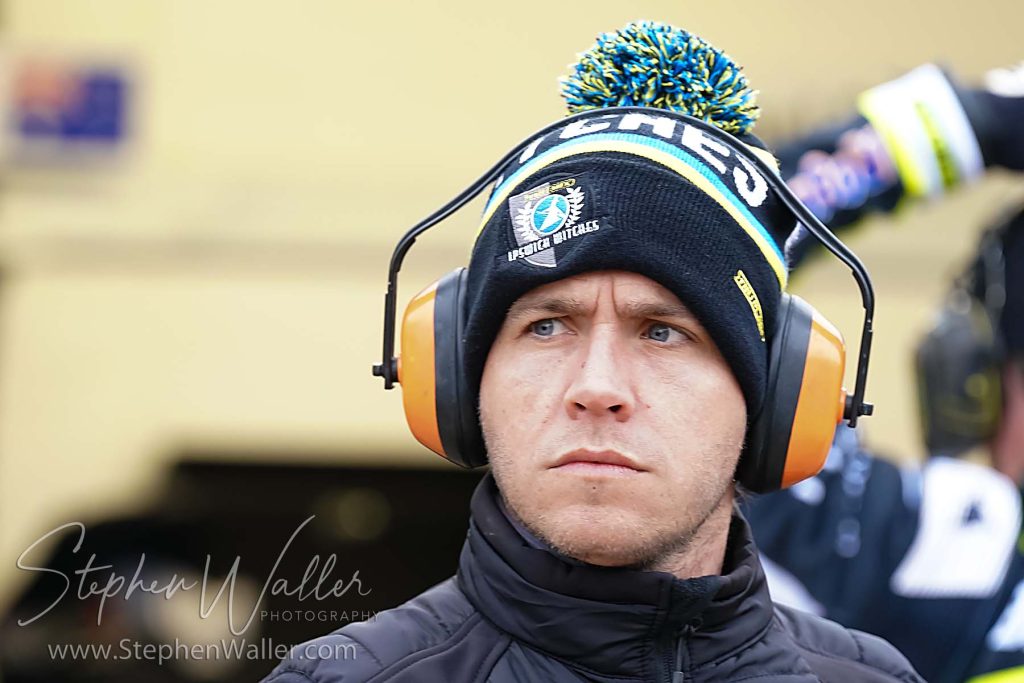 Ipswich 'Tru Mix' Witches team manager Ritchie Hawkins reflects on Thursday's defeat to King's Lynn.
"Obviously it was a very good performance from the top four, but the scores don't lie and unfortunately the rest of the team contributed very little, and that proved to be the big difference.
"Clearly, we would have much preferred it if we could have had Starkey back tonight, and Anders too had a really good meeting in Poland in the week, so he would have been coming back here with his confidence back up, and that certainly would have made us stronger tonight.
"It's really tough for boys like James and Danyon coming in when they haven't been riding in the Premiership this season, for them to get on the pace, but overall, we race as a one-to-seven, and we haven't been good enough in the League Cup competition.
"We talked before the meeting about how the boys need to make sure after tonight that they're ready for the league programme, happy with their set-ups and that they show us some fight and desire, and that they'll go into the league matches a lot more confident.
"I do think they will do that. The league starts next week, and we need to improve again on Thursday to get the results we need."
RIDER OF THE NIGHT
Jason Doyle again showed what he will bring to the Witches this season as an out-and-out No.1, with his tape-breaking in Heat 13 being his only blip – and even then, he still stormed his way through from the handicap for a point.
WHAT IT MEANS
The Witches end their League Cup campaign with nothing to show for their efforts, whilst the Stars march into the Final with four wins out of four.
UP NEXT
The 'Tru Mix' Witches host the Belle Vue Aces at Foxhall Stadium on Thursday 5th May in a Premiership fixture. Tickets can be purchased here.