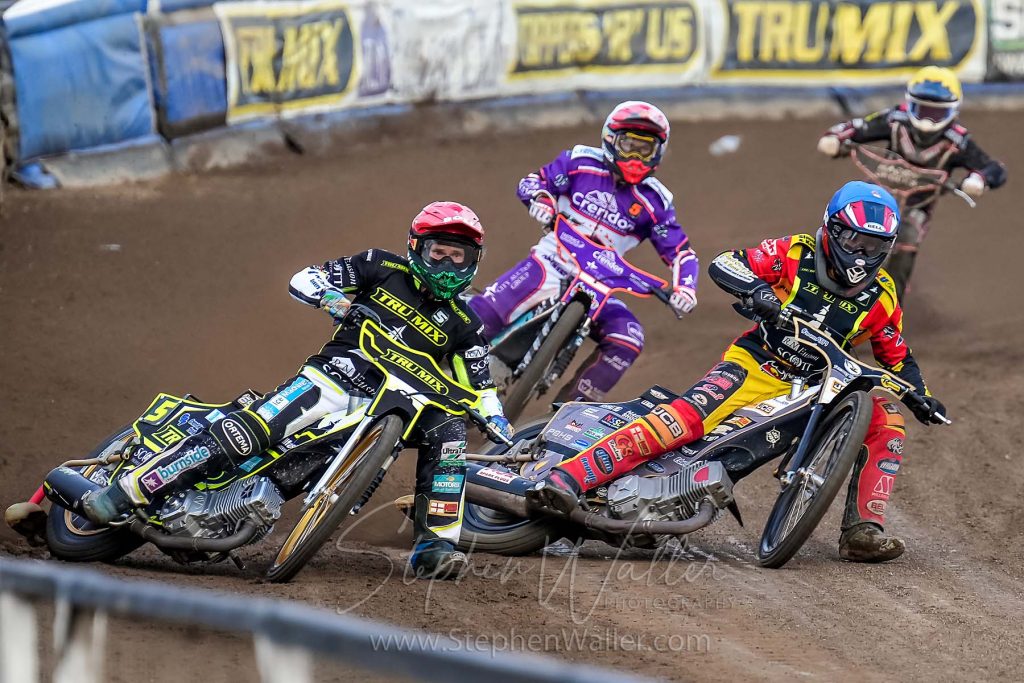 By Dave Rowe
MEETING SPONSOR
Allard and Co Farming
THE SCORES
IPSWICH 54: Emil Sayfutdinov 12 (Maximum), Keynan Rew 3, Danny King © 12+1, Erik Riss 2+2, Jason Doyle 14+1 (Paid Maximum), Danyon Hume 5+1, Dan Thompson (RS) 6+2. Team Manager: Ritchie Hawkins
PETERBOROUGH 36: Niels-Kristian Iversen 3+1, Richie Worrall © 9+1, Benjamin Basso 9, Ben Cook 5+1, Vadim Tarasenko 7, Connor Mountain (G) 3+2, Sam Hagon (G) (RS) 0. Team Manager: Laurence Rogers
REFEREE: C. Gay
SPORTS INSURE PREMIERSHIP TABLE
| | | |
| --- | --- | --- |
| Team | Meetings | Points |
| Belle Vue | 20 | 35 |
| Leicester | 14 | 27 |
| Wolverhampton | 15 | 24 |
| Sheffield | 14 | 22 |
| Ipswich | 17 | 17 |
| King's Lynn | 15 | 7 |
| Peterborough | 15 | 3 |
THE STORY
The Ipswich 'Tru Mix' Witches returned to winning ways with a 54-36 victory over Peterborough on Thursday in the Sports Insure Premiership.
Jason Doyle and Emil Sayfutdinov both registered maximums as the Witches dominated the race wins, and with skipper Danny King also in double figures, the Panthers were limited to just four successes on the night.
The visitors were hampered by the absence of both regular reserves, Rising Star Jordan Jenkins having been hurt in a heavy crash at Oxford on Wednesday, and the Witches took full advantage that area with Danyon Hume and Dan Thompson racking up 11 (paid 14) between them, as Thompson in particular continued his excellent improvement during his fledgling Ipswich career.
The former Leicester youngster was involved in both early 5-1s which broke the deadlock, combining with Hume for a tapes-to-flag triumph in Heat 2 and then taking the scalp of Vadim Tarasenko for maximum points along with Doyle in Heat 4.
Sayfutdinov had won the opening race, which was shared, but the Panthers did take a 4-2 in Heat 3 with King splitting Benjamin Basso and Ben Cook to at least prevent a 5-1, and King then limited any damage by taking a re-started Heat 5 over Richie Worrall and Niels-Kristian Iversen after Erik Riss had come to grief.
Sayfutdinov and Doyle added clear wins in Heats 6 and 7 but the Panthers kept in touch with a series of 3-3s, and Heat 8 was also shared with a win for captain Richie Worrall over Keynan Rew and Thompson.
Stand-in Peterborough boss Laurence Rogers made his move in Heat 9 with a tactical substitute outing for Basso, but he came down on the second lap as he tried to get the better of Riss, with Tarasenko defeating King in yet another 3-3.
But the Witches then began to pull clear with back-to-back 4-2s even though Basso split Sayfutdinov and Rew in Heat 10, and there was a fine effort by Hume to keep Iversen at the back of Heat 11 as Doyle maintained his winning run.
After a shared Heat 12, the Witches finished strongly with Sayfutdinov and Doyle taking a convincing 5-1 over Tarasenko and Iversen in Heat 13 to extend the gap to 14 points, before Ben Cook produced a strong effort to defeat Hume in Heat 14 which again ended 3-3.
But there was one more maximum advantage for the Witches to enjoy and with Sayfutdinov sitting out Heat 15 on this occasion it was King who teamed up with Doyle for the 5-1, as Cook's night came to an end with a fall coming out of the final corner.
REACTION FROM THE BOSS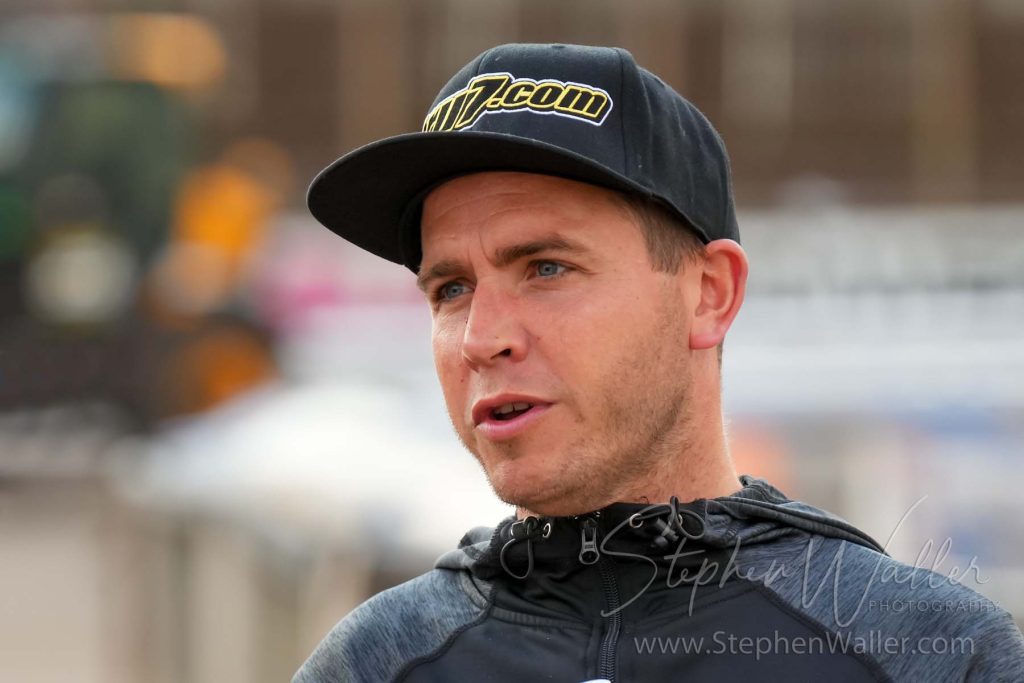 Ipswich 'Tru Mix' Witches team manager Ritchie Hawkins reflects on Thursday's win over Peterborough.
"I'm obviously happy to win, and to win convincingly. There were lots of positives to take from the meeting. We certainly can't get carried away with beating Peterborough because they're struggling – but we can only beat who's in front of us, and tonight we did a good, solid professional job.
"There aren't many meetings we go into where we look stronger on paper at reserve, but we did tonight, and we certainly took advantage of that. I think there's been real improvement in Dan over the last few weeks, he had a brilliant performance in the Under-21s where he was so close to winning it and becoming the British Champion, and you can really see his confidence is growing and he's enjoying being here. He's done very well again tonight and the improvement meeting on meeting is very pleasing.
"Danyon did well again, and it was obviously good to see Danny riding that well, but we need to see it more consistently. With Erik I think it's a confidence issue, he was out there practising afterwards which was great to see, and his last two rides were an improvement. But he has gone backwards from where he was a few weeks ago – when he first came back, he was showing good signs that he was going to kick on but he's kind of gone the other way, and we need that No.4 position to be doing well, so that's something we need to work on.
"We have ten days off now and then we have three away meetings, and that's when we're going to need to up our game and perform in them. If we can pull off a win at Leicester that will get the ball rolling into the next two meetings. It's important for us to get into the Knockout Cup final, where we've got great lead, and we've got a very important trip to King's Lynn where we need to win."
ALLARD AND CO FARMING RIDER OF THE NIGHT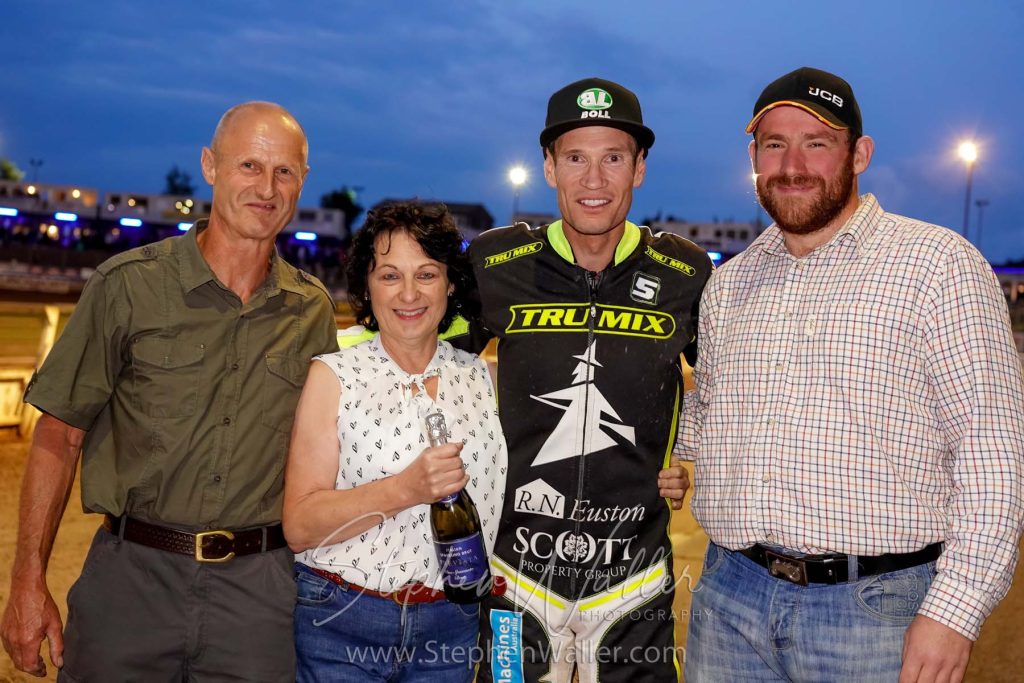 Doyle was the choice after his 14+1 paid maximum.
WHAT IT MEANS
Little change to the position in the Sports Insure Premiership with Ipswich moving on to 17 points, but they remain five points behind fourth-placed Sheffield who notched an important 50-40 home win over champions Belle Vue. Second-bottom King's Lynn lost at home to in-form Leicester, who have now won eight matches in succession.
UP NEXT
The Ipswich 'Tru Mix' Witches travel to Leicester on Monday 31st July to take on the Lions at the Pidcock Motorcycles Arena in the Sports Insure Premiership. Tickets can be purchased online in advance here and on the gate.