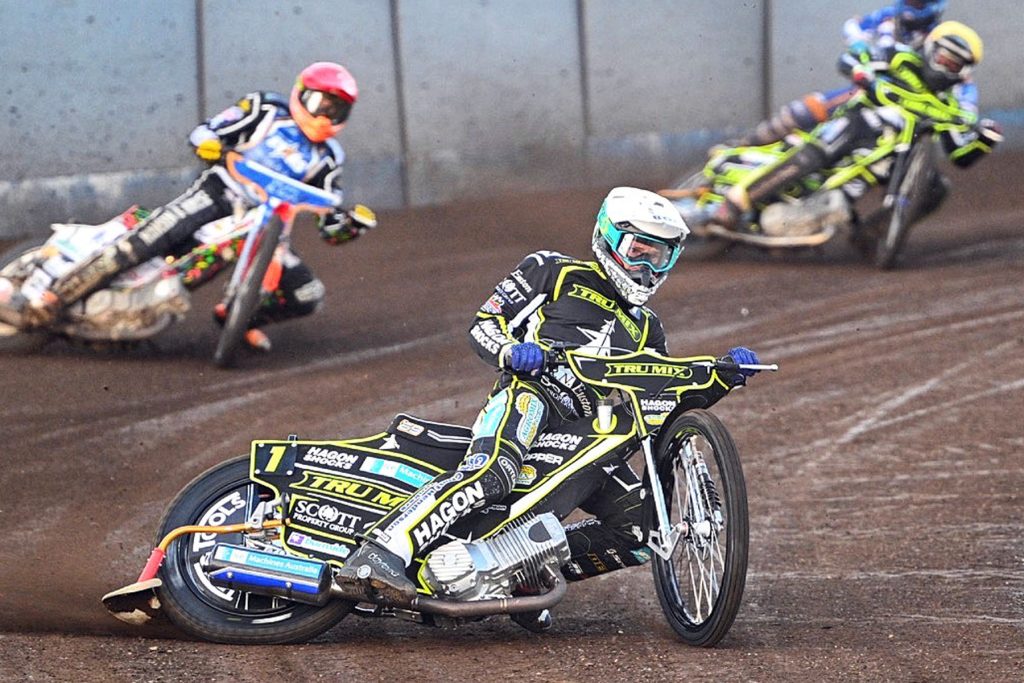 By David Rowe
THE SCORES
KING'S LYNN 56: Niels-Kristian Iversen 7+1, Thomas Jorgensen 8, Josh Pickering © 14+1 (Paid maximum), Lewis Kerr 8, Richard Lawson 7+2, Richie Worrall 8+2, Jack Thomas (RS) 4+2. Team Manager: Alex Brady
IPSWICH 34: Jason Doyle 11, Erik Riss R/R, Troy Batchelor 10+1, Tero Aarnio (g) 0, Danny King © 7, Kasper Andersen (g) 1+1, Anders Rowe (RS) 4, Danyon Hume (no.8) 1. Team Manager: Ritchie Hawkins
REFEREE: M.Bates
GROUP B TABLE
| | | |
| --- | --- | --- |
| Team | Meetings | Points |
| King's Lynn | 3 | 9 |
| Peterborough | 4 | 8 |
| Ipswich | 3 | 0 |
THE STORY
The 'Tru Mix' Witches were beaten 56-34 at King's Lynn on Monday in a League Cup clash which saw them missing three of their regular riders.
Cameron Heeps and Paul Starke were both serving compulsory suspensions after missing meetings last week due to illness, and the Witches' hopes were further hit when Erik Riss crashed heavily at Landshut on Saturday and sustained bruising of the coccyx.
It was therefore a makeshift side which travelled to Norfolk, especially in the lower order, and it was little surprise that the Witches found the going tough in that department.
Team boss Ritchie Hawkins took the opportunity to give club No.8 Danyon Hume two outings under the rider replacement facility, and the Witches asset picked up a fine third place over home man Thomas Jorgensen in Heat 1.
With early wins for Jason Doyle and Danny King, the Stars were held at bay until Heat 5 when an inspired Josh Pickering got the better of Doyle and Troy Batchelor from the back for the first 5-1 of the night.
King and Batchelor hit back with wins for the Witches, but shared heats were generally the best they could manage, whilst Jorgensen was partnered by Jack Thomas to a 5-1 for Lynn in Heat 8.
Doyle's tactical substitute ride in Heat 9 saw him upstaged by the flying Pickering in a frantic battle, and although the former World Champion secured his second win of the night in Heat 11, the next three races took the match completely away from the visitors.
King's Lynn secured 5-1s in both Heats 13 and 14 with Richard Lawson repassing Doyle for second place in the former, and although the final race was shared there was no stopping Pickering, who roared to another win to complete a paid maximum.
REACTION FROM THE BOSS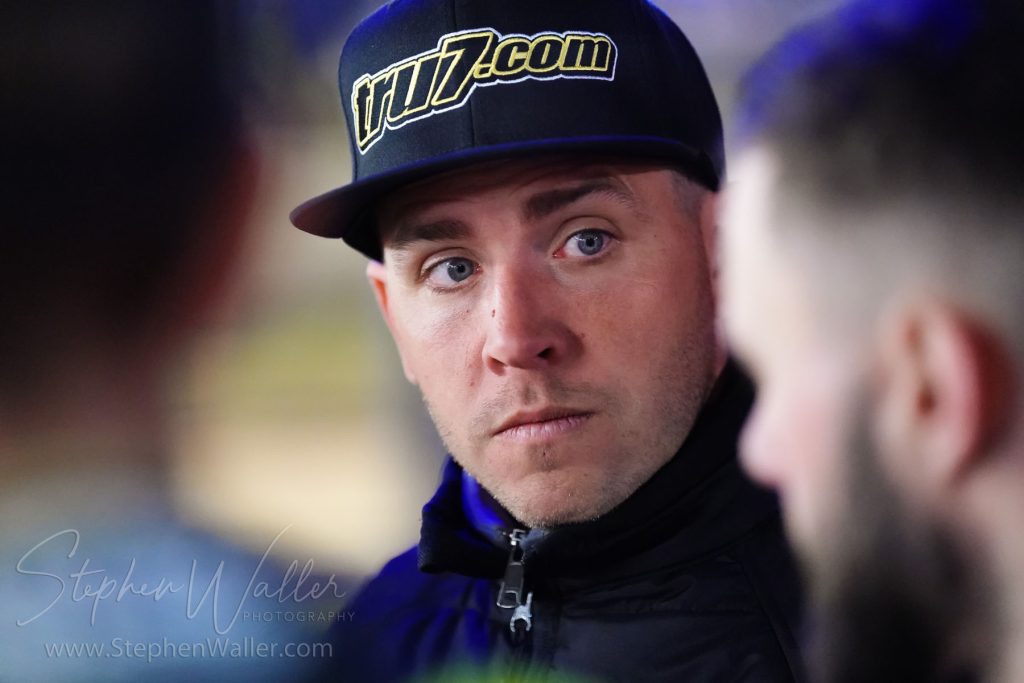 Ipswich 'Tru Mix' Witches team manager Ritchie Hawkins reflects on Monday's defeat at King's Lynn.
"It was always going to be a tough night with only having half a side, and so it proved to be, but the main thing is that the positives came out of our own actual riders.
"King's Lynn have definitely improved on what they were in the last couple of seasons, they've started the season very well and fair play to them for winning the group.
"It was good to bring Danyon in – we've got a No.8 who's knocking on the door of getting into the 1-7, and he'll be in the side on Thursday instead of Starkey (Paul Starke). He deserves that because he's started the season fairly well for Glasgow and he had a great ride in Heat 1.
"Erik is hopeful that with a couple of days' rest he'll be okay for Thursday, so we'll have to see how it goes there.
"It's not been the ideal start to the season with rain-offs and being down to half a team tonight, but I guess we're fortunate that this is the League Cup and by the time of our first league meeting we'll be able to field our full 1-7."
RIDER OF THE NIGHT
Troy Batchelor collected double figures from a six-ride shift, a display which augurs well for the upcoming league matches where his support to the established top two of Jason Doyle and Danny King will be of vital importance.
WHAT IT MEANS
King's Lynn's victory means they overhaul Peterborough and are confirmed as Southern group winners. The Stars will face Sheffield or Wolverhampton in the Final. The Witches have one further opportunity to get off the mark in the group on Thursday.
UP NEXT
The 'Tru Mix' Witches host the King's Lynn Stars at Foxhall Stadium on Thursday 28th April in a League Cup fixture. Tickets can be purchased here.