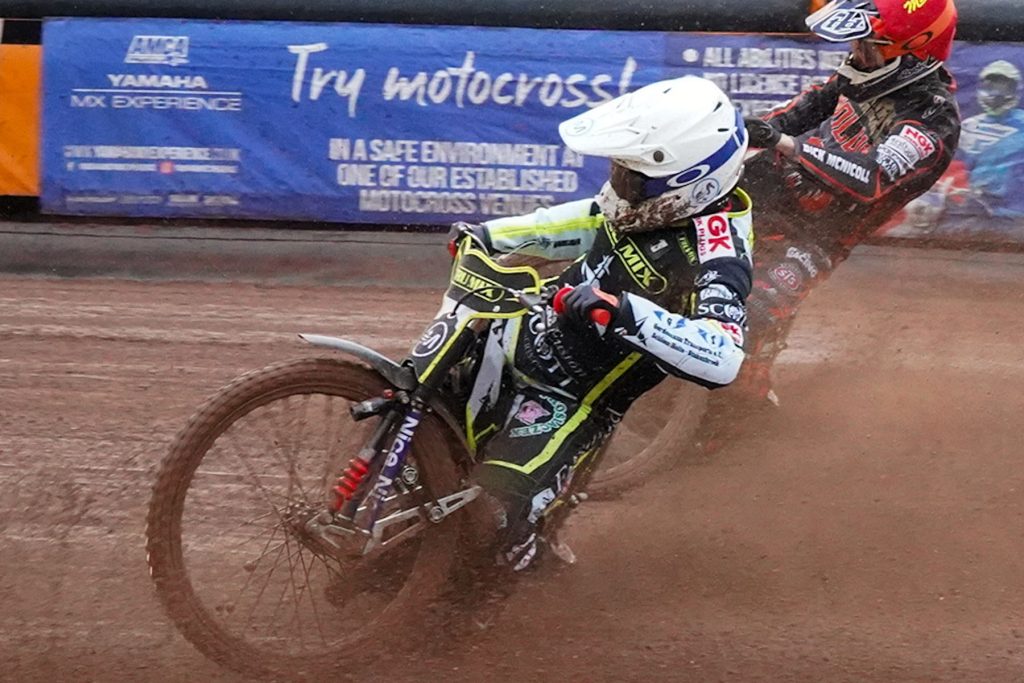 By Mike Bacon
THE SCORES
WOLVERHAMPTON 46: Sam Masters © 7+1, Steve Worrall 6+2, Luke Becker 5, Ryan Douglas 8+2, Rory Schlein 8, Zach Cook 6+2, Leon Flint (RS) 6+1. Team Manager: Peter Adams
IPSWICH 44: Emil Sayfutdinov 12+2, Erik Riss 5+1, Danny King © 4+1, Keynan Rew 1, Jason Doyle 15, Danyon Hume 6, Jason Edwards (G) (RS) 1. Team Manager: Ritchie Hawkins
REFEREE: B. Horley
SPORTS INSURE PREMIERSHIP TABLE
| | | |
| --- | --- | --- |
| Team | Meetings | Points |
| Belle Vue | 22 | 40 |
| Wolverhampton | 19 | 33 |
| Leicester | 18 | 29 |
| Ipswich | 22 | 28 |
| Sheffield | 18 | 26 |
| Peterborough | 20 | 8 |
| King's Lynn | 19 | 7 |
THE STORY
The Ipswich 'Tru Mix' Witches fell agonisingly short of picking up all three points they so desperately needed in their play-off chase, after a narrow 46-44 defeat at Wolverhampton, although they did have the consolation of picking up the aggregate bonus point.
The Witches had travelled to the West Midlands knowing victory would be a huge fillip in their late play-off chase. And, in a nip-and-tuck meeting they almost did it, taking an early heat two lead and were still level with their hosts after heat six.
However, the home side went six up by heat 10, before Emil Sayfutdinov and Jason Doyle reduced the arrears to two with three heats to go.
Wolves clinched the victory in the penultimate heat, before Ipswich's top pairing of Sayfutdinov and Doyle sealed a heat 15 1-5 maximum to give Ipswich a point on the night.
A heavy shower just before the start of the meeting made the track tricky as Wolves No.1, Sam Masters, was relegated to the back in heat one.
Danyon Hume gated to the front from gate two to win the reserves race with Jason Edwards, guesting for the injured Dan Thompson for Ipswich, riding well for third, as Leon Flint packed up at the back.
The home side drew first maximum blood in heat three as Luke Becker and Ryan Douglas gated to the front ahead of Danny King and Keynan Rew to put Wolves 10-8 ahead.
Doyle won his opening race of the night for the Witches in the next, as Wolves packed the minor placings, and it was Sayfutdinov's turn to win his first race of the evening as he rounded everyone to charge for victory in heat five, with Erik Riss, in second for much of the race, gaining third after Douglas passed him to level the scores at 15-15.
Doyle beat Masters, before Wolves netted their second 5-1 of the night with King falling while trying to pass Zach Cook.
Ipswich were four behind and it stayed that way in heat eight despite a win for Riss, as Steve Worrall passed Edwards on lap three. Hume was excluded in the next, falling on the first bend of lap two after passing both Wolves men, as Doyle made it three wins on the spin for him.
King split the Masters/Worrall pairing in heat nine with the Witches now six down at 33-27, and Doyle was brought in by Ipswich team boss Ritchie Hawkins as a tactical substitute alongside Sayfutdinov.
It was Rory Schlein who hit the bend first for Wolves, but he drifted wide and both Witches were through to bring the scores back to 34-32 in the home side's favour with just four races to go.
Hume made a fast start in heat 12 but Leon Flint passed him in a drawn heat, before a thriller of a heat 13 also ended all square after Doyle flew up the inside of both Wolves men to join Sayfutdinov at the front, before over-cooking it as he did so, and the Wolves pairing got Doyle back to share the spoils.
Wolves made sure of the win in heat 14 after Rew crashed out after dicing with Cook for two exciting laps, with Wolves taking the 5-1, to lead by six with one to go.
While the meeting was lost for the Witches, the aggregate bonus point was still up for grabs and Sayfutdinov and Doyle duly delivered with their second 1-5 of the night, to leave the Witches still clinging on by their fingertips to a play-off place.
REACTION FROM THE BOSS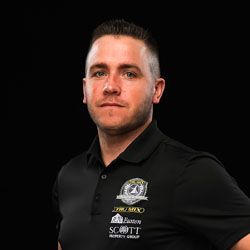 Ipswich 'Tru Mix' Witches team manager Ritchie Hawkins reflects on Monday's defeat to Wolverhampton.
"I thought it was a great performance, and I can't fault the team. Ordinarily you would be happy with that result at Wolves, picking up the bonus point. But obviously we've left ourselves with such a big gap to make up, it looks like not being enough.
"There was rain before the start and the track was tricky. But the boys put everything into it and at times got caught out. But certainly, I can't fault them for that.
"I would rather they were putting themselves on the edge to try and get the win rather than taking the easy option and losing anyway.
"We've got two league meetings left, starting on Thursday against Leicester. We must win them, and we'll have to see if anything happens elsewhere to get us in the play-offs.
"We've got the Knockout Cup to go for which I like to think we'll get into the final after we race at Peterborough next week.
"So, two more wins in the league and then we can go into the cup final with confidence and look to finish the season with a trophy."
RIDER OF THE NIGHT
Doyle won five races and almost made it a full maximum after just over-cooking a pass on Schlein and Masters in heat 13.
WHAT IT MEANS
The Witches picked up the aggregate bonus point and have two more meetings in the regular season to race. They stay in fourth place. Should they pick up the six points on offer they will give themselves an outside chance of staying in the top four, but they are relying on other teams dropping points. Wolves, meanwhile, are as good as sealed for a play-off spot. They sit in second.
UP NEXT
The Ipswich 'Tru Mix' Witches host the Leicester Lions at Foxhall Stadium on Thursday 24th August in the Sports Insure Premiership. Tickets can be purchased online in advance here and on the gate.