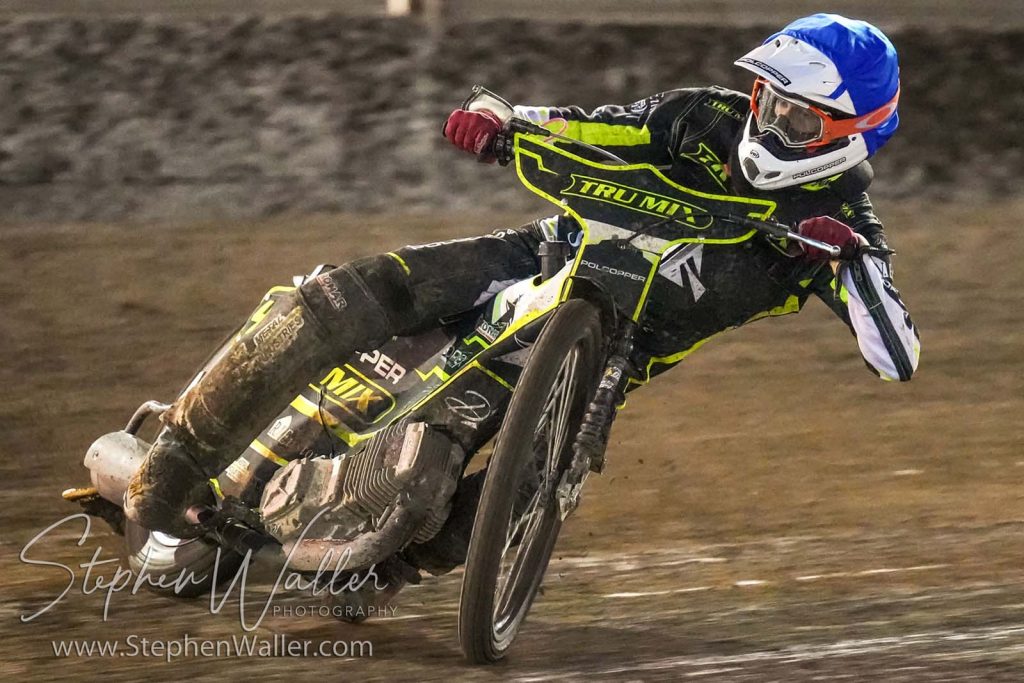 By Mike Bacon
Ipswich 'Tru Mix' Witches' young Aussie ace, Keynan Rew, is on a steep learning curve. But he feels he's getting there.
Rew, 20, lines up for the Foxhall side against Sheffield on Thursday night, 7.30pm start, in another cracking-looking Premiership clash.
It's been a tough start for the amiable Aussie U21 champion, as he gets to know the rigours of British speedway. But glimpses of his quality have already shone through – and he's now hoping to kick on.
"It's been a big learning curve so far, of course. It's all new to me, the aspect of the British speedway scene," Rew said.
"I'm learning a lot and trying to improve week in, week out. My results haven't been as good as I would like, but I feel I've learned a lot the last few weeks and I'll take this forward throughout the season.
"I'm trying to pick up things fast. I want to be scoring points faster, that's my aim. But there's a lot to learn, so of course I'm trying to take in as much as I can as fast as I can. I feel like I'm getting there and getting better every week."
While his scores haven't been hitting the heights he has wanted, Rew has produced a couple of terrific races so far, showing flashes of his quality.
At Peterborough three weeks ago, he passed the flying Ben Basso from the back in heat 14, while on Monday night at Leicester, where the Witches beat the Lions in a Knockout Cup clash, Rew crashed heavily in heat 14, before picking himself up and winning the nominated riders heat 15.
Witches team boss Ritchie Hawkins admitted to being happy with Rew's performances.
"Keynan rode well right from the first race at Leicester on Monday, and got better as the night went on," Hawkins said.
"He was unlucky to end his programmed rides with two points, he rode far better than that and he managed to put it together in heat 15. As a team we are delighted for him."
Rew knows he is fortunate to have the experience of Jason Doyle, Emil Sayfutdinov and Danny King in his side of the Ipswich pits to give him guidance. It's something he acknowledges.
"They're all a big help to me," he said.
"They try to point me in the right direction. All speedway riders do things a little bit different but it's great for me to have them there.
"It's so helpful when track conditions are tough or I'm a little bit lost or don't know what to do."
Aside from his teammates, Rew is proving popular with Ipswich fans, who can see his potential, as well as enjoying his off-track laid-back and friendly nature.
"They are a great group of fans, they're really cool," he said. "They get behind us and that's really appreciated by me and the whole team, I know that."
Rew and the Witches entertain Sheffield this Thursday night in what is sure to be a tough Premiership clash, as Aussie champion Jack Holder leads the Tigers and will renew his rivalry with Doyle, who he pipped to that Aussie title, Down Under, in January.
"The teams this year are all tough in the Premiership, Sheffield will be no different," Rew said.
"It's a very even league and all home and away meetings are tough. You can't count any teams out."