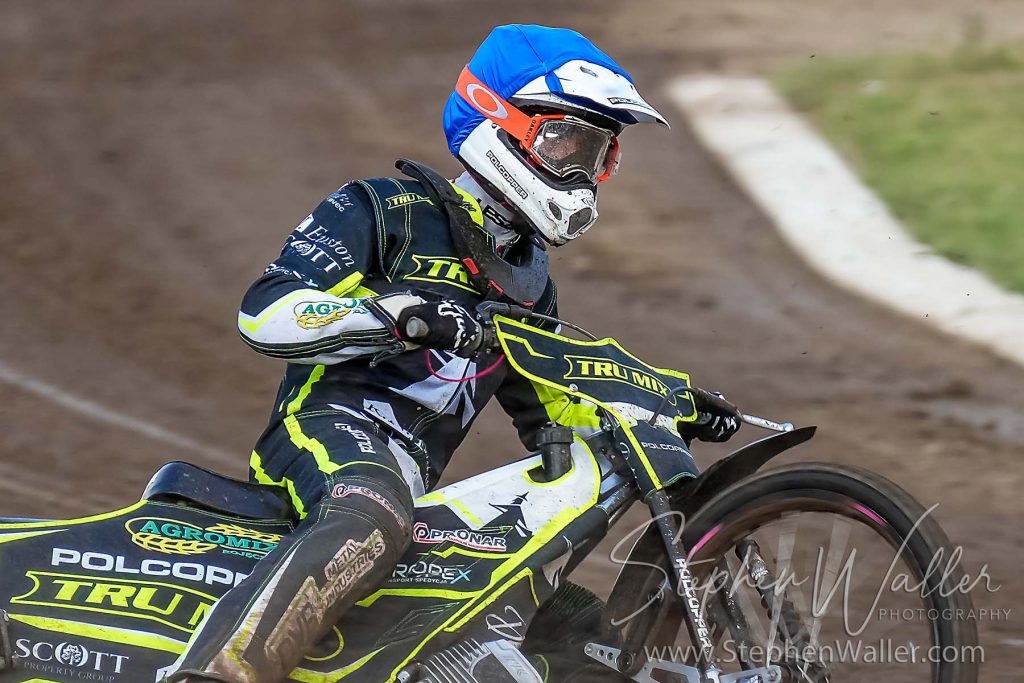 By Mike Bacon
Ipswich 'Tru Mix' Witches' young Aussie ace, Keynan Rew, has said he would welcome a return to Foxhall next season, while admitting he still has plenty of unfinished business this year.
The 20-year-old will be in the Witches team that entertain Peterborough Panthers in the Sports Insure Premiership at Foxhall Stadium on Thursday, 7.30pm start.
Rew has been picked in the Australian squad for the forthcoming World Cup, and currently sits equal second in the SGP2 series with one round to go. It's been a steep learning curve for the amiable Aussie in 2023 as he debuts in England.
"It's been a very up and down season for Ipswich and me," Rew said. "I'll be honest, I've found it quite hard at times and quite nice at times.
"It's just difficult adapting to all the new things, the tracks are different every week, nothing really seems the same every week. The conditions last week against Belle Vue at Ipswich were, for me, not something I've ever raced in before. But it was another new challenge and I'll take it on.
"It's quite frustrating as I know I can beat nearly everyone in England on a good day, it's just I struggle at times, losing races I shouldn't be losing which is something I have got to fix and be a little bit more consistent."
Rew has indeed beaten some of the best riders in the Sports Insure Premiership and he is in no doubt he wants to come back for more in 2024 – and with Ipswich.
"I would love to be back in English speedway next year, keep improving week on week and keep adapting to the things and be a bit more consistent," he said.
"Ipswich has been great for me this year, great all year. I've had hardly any pressure put on me being my first year. The club have helped me out as much as they can. Everyone has treated me well. I wouldn't have any problem coming back to Ipswich.
"The season isn't finished yet and hopefully I can impress everyone with more consistent meetings, keep everyone happy and see how it all looks at the end of the year."
On the international stage, Rew is slowly making a name for himself, culminating with being named in the Australian World Cup squad, alongside Ipswich No.5 and Aussie skipper, Jason Doyle.
"Yes, I made the 10-man squad, of course only five will race, but yes, it's cool to be named," Rew said. "All the hard work is paying off and as I said, it's cool to be recognised for that."
Currently sitting tied second in the SGP2 standings with one round to go in Vojens, Rew has enjoyed a positive two rounds so far.
"I had a strong second round and we'll see where we end up at the end of the series," he added.
"I messed up in the first round, but made up for it in Gorzow, so hopefully we'll push on in Vojens and see what that brings."
IPSWICH WITCHES versus PETERBOROUGH PANTHERS, Foxhall Stadium, Sports Insure Premiership, 7.30pm.