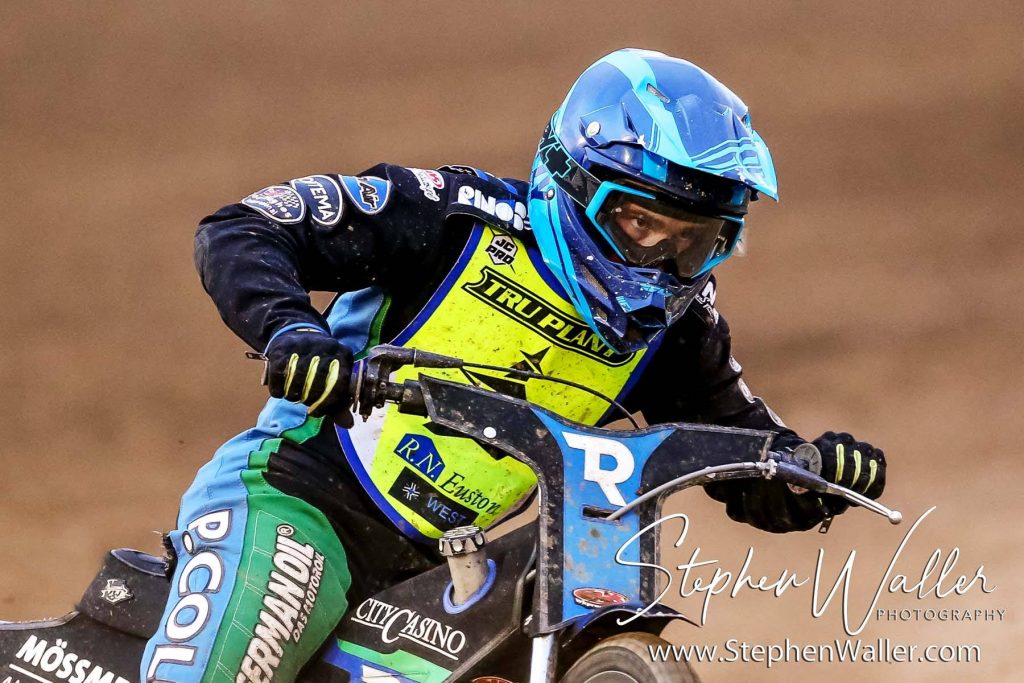 By Henry Chard
'Tru Plant' Witches rider Mark Riss has returned to Germany and will not ride in Saturday's final Championship meeting of the season against Berwick at Foxhall.
The German has decided to take a break from the sport after a difficult few weeks that have involved a series of crashes which have knocked his confidence and affected his scoring.
Following the home defeat to Glasgow where Mark scored a point from three rides, he has decided to end his season early and sends his apologies to the Witches management and fans.
Team Manager Ritchie Hawkins spoke of Riss' lack of confidence following Thursday's defeat before Friday's decision from Riss to take a break from the sport.
"At the moment we need everyone performing at the top of their game and Mark has had a few knocks and his confidence is low. He is finding it tough and hopefully he can get some wins on Saturday because he still has some big meetings for Belle Vue in the play-offs in the Premiership. Hopefully he can come Saturday and find that belief again because he had a string of clashes that were no fault of his own and it has hit him hard. Hopefully on Saturday he can ride through it and get a win and get himself going again."
Paul Starke will guest at number four for Ipswich on Saturday at Foxhall.
We wish Mark all the best and thank him for his efforts in a Witches race jacket.