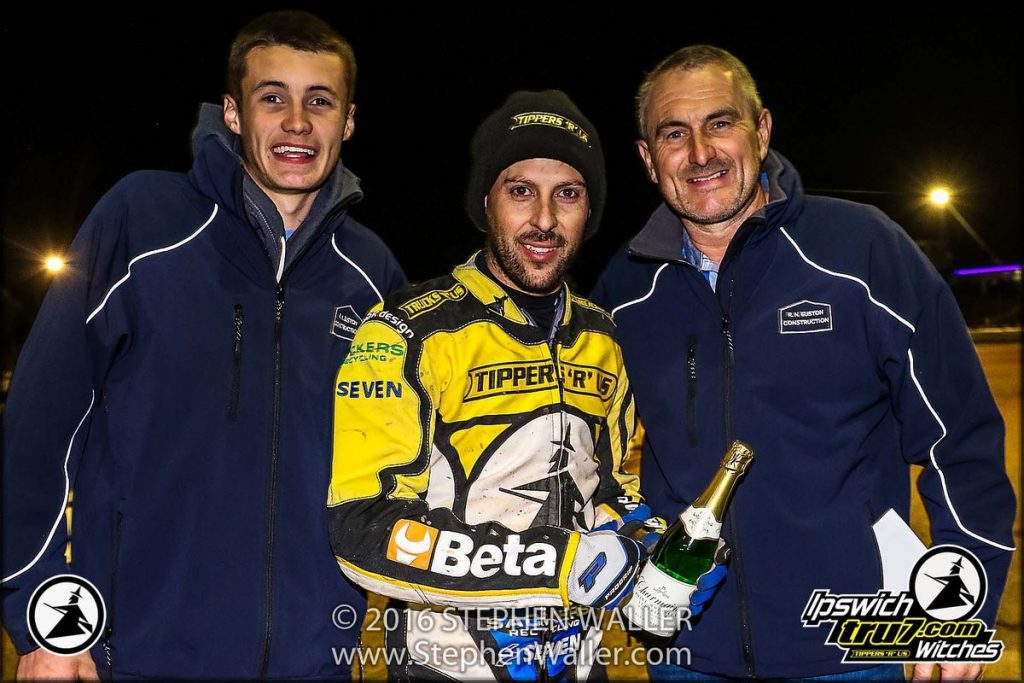 Local company RN Euston Construction have been announced as new partner sponsors of the club in 2017.
The company have been supporting the club for several years sponsoring meetings and advertising in the programme and have now become partner sponsors replacing Sackers who still continue to be involved with the club.
RN Euston are a successful family run business established in East Anglia with over 30 years experience specialising in steel framed commercial and agricultural buildings. Owned by Ray Euston the business has grown steadily over the years and now Ray works in partnership with his son Mark. The company is based in Suffolk and work all over East Anglia where they have gained a reliable reputation.
Promoter Chris Louis is delighted to have the backing of the company but says the club still need further investment.
"Gaining RN Euston Construction as a partner sponsor is great news. They have been supporting the club by sponsoring various meetings and getting involved with programme advertising for a number of years so it is really nice to get them more involved," said Louis.
"We need more financial input into the club still. Hopefully the team will start strongly, we are starting as many people's favourites to be up there and the racing will be very entertaining and with a bit of luck that will be enough to tempt another local company on board with us."
RN Euston will sponsor the Championship meeting against Peterborough Panthers on Saturday 15th April and have also been confirmed as sponsors of the meetings against Scunthorpe on 6th July and Redcar on 2nd September.
For further information on the company, contact RN Euston Limited on 01449 720256 or visit http://www.rneuston.co.uk/. Ray or Mark will be happy to offer advice, information and quotations.
The 'Tru7.com' Witches start their 2017 campaign on Saturday 25th March at Foxhall Stadium against the Sheffield Tigers in the Championship at 7.30pm. Don't forget 'Kids Go Free' to this meeting.