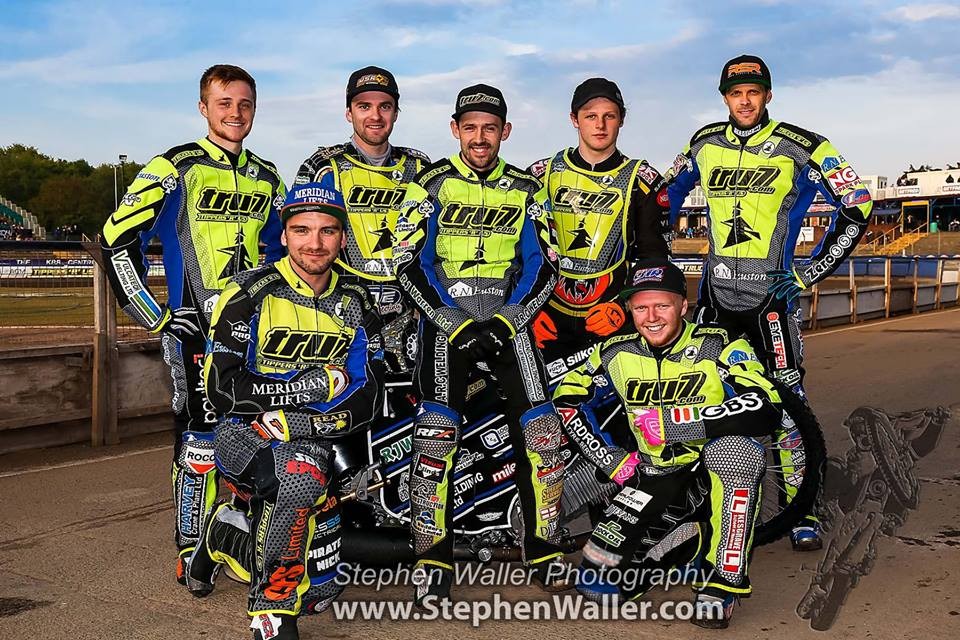 The 'Tru7.com' Witches will continue their 2017 Championship campaign with the same seven riders after potential team change plans were broken off.
The Witches management had plans to restructure the side before the deadline for changes passed by taking the tough decision to replace Justin Sedgmen and Connor Mountain. However, the potential changes proved to be unsuccessful at the last hour and the current septet will continue to race for the club.
Promoter Chris Louis had made the tough phone calls to Sedgmen and Mountain to inform the pair they were no longer needed but then later told the duo they were back in the fold. Louis explained what had gone on in the past few days.
"I had proposals to make team changes but they have rightly not been approved," said Louis. "I felt Justin hasn't been doing quite what was expected of him and I think he knows that too. Ritchie Hawkins, as team boss, and me as promoter put our heart and soul into the club and we only want what's best.
"With transfer deadline looming as it was this weekend, we needed to make decisions and we decided to change the balance of the side. Our proposals haven't been accepted though, so I went back to both riders to ask them to stay."
The former captain admitted that the past few days had been some of his toughest in the sport and that dropping Mountain had been a difficult call.
"Phoning Connor to say he was dropped was the toughest phone call I have had to make, he's done so little wrong. It's been the hardest few days in speedway I've had to be honest."
Louis says the episode could turn out to have a positive effect and was full of praise for both riders for their attitudes, saying he had long discussions with Sedgmen.
"All I can say is that it speaks volumes for the club and the two riders that both agreed straightaway to keep racing and giving their best for the Witches. In a strange way, this may well have a very positive effect on us and I'm very proud of both riders that they feel strongly enough about the club to stay.
"I've had a big open discussion with Justin about going forward which I think has been of huge benefit to him, me and the club."
Louis added that he understood the frustration of the fans for the lack of communication and apologised.
"We can only apologise and say we understand the frustration. We wanted to ensure all parties involved knew before releasing anything."
Louis says that last Thursday's home defeat to Edinburgh set alarm bells ringing and made the management team think long and hard about their plans. The promoter said that the club must now move on with the season.
"We were going along nicely and now that one defeat has just made us look over our shoulders and it made me and Ritchie look at our team plans. It's happened now. We move on and I know both Justin and Connor are 100% on board."
The Witches are in action this Thursday at Foxhall as they take on Glasgow in the Championship. Kids Go Free to this meeting.
Words: Henry Chard