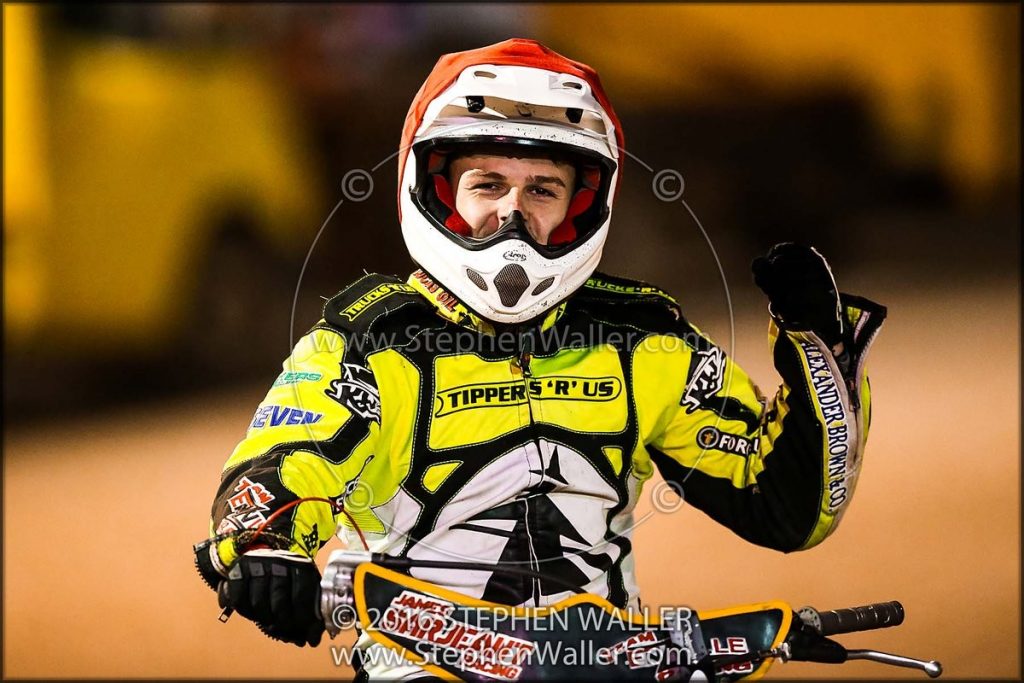 Returning 'Tru7.com' Witches rider James Sarjeant says he can't wait to get going again at Foxhall after he got the call to replace the injured Kyle Newman.
A witch in 2016, Sarjeant will replace the injured Kyle Newman until the latter returns to full fitness but the Sheffield-born rider says he is looking forward to returning to Foxhall.
"It's not a permanent deal, I got a call today asking if I would fill in for Kyle for however long he is out but I'm happy to be back at Ipswich and I'm looking forward to Thursday," said Sarjeant.
The 23-year-old endured a frustrating winter with what was going on at Coventry and was left without a team heading into the new season but he is delighted to be back racing in the league.
"It's been annoying over the winter really, it has been on and off with Coventry. We got told everything was going to go ahead so we got all my bikes built up and ready to go and two weeks before the season starts I was told I was without a team. It was disheartening but I have been trying to do as many individual meetings as I can but I'm happy to be league racing again."
Despite the frustrations, Sarjeant is ready for action and is relishing getting out on the Foxhall track on Thursday against Berwick.
"I've been testing in the winter and practicing a few things but we put everything off a bit. I only had one team and that was Coventry and we didn't know what was happening but when we were told it was going ahead we started building the bikes.
"I've heard there are a few track changes that have happened over the winter at Ipswich and I'm looking forward to seeing them Thursday. There are a few more racing lines from what Danny (King) told me at King's Lynn and it looks a strong team and I can't wait to get racing."
The management were unable to fit Sarjeant's average into the 2017 side and he is desperate to impress in the coming weeks.
"I'm only there temporarily and I'm looking to go out there and score as many points as I can and show I should be in the team."
Sarjeant will be in the Witches side to take on Berwick in the Knockout Cup on Thursday at Foxhall.
Words: Henry Chard