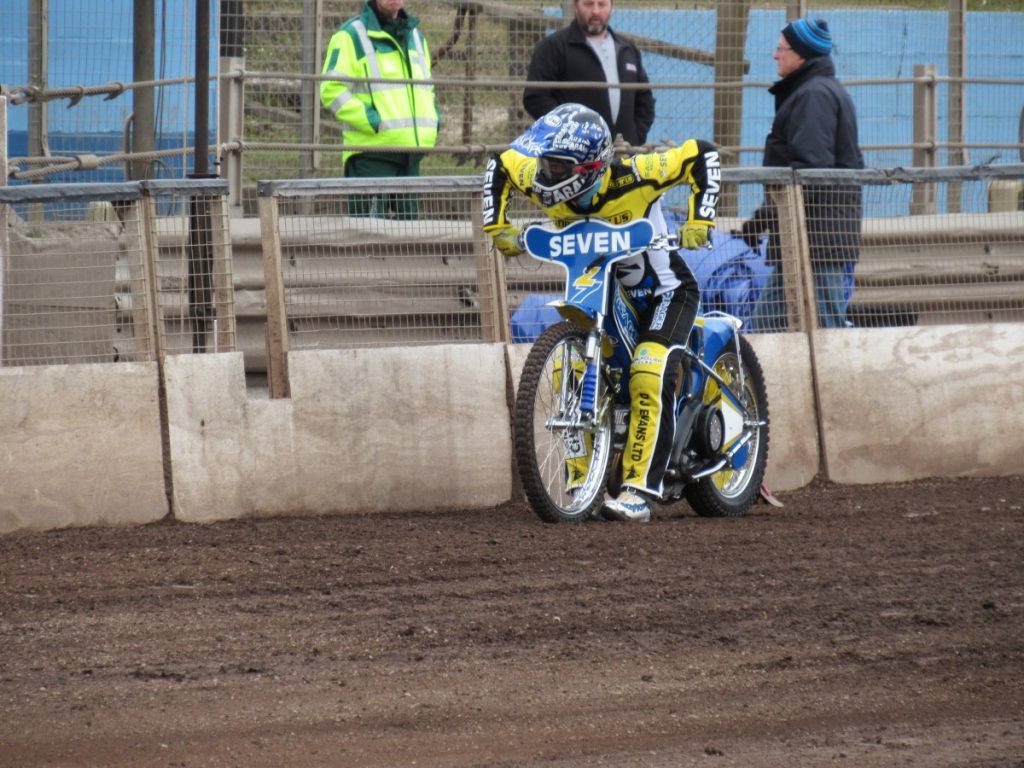 The Ipswich 'Tru7.com' Witches are back in action on Saturday when they host the Sheffield 'Window Centre' Tigers at Foxhall in the League Cup (7.30pm).
The Witches didn't get off to the start they had hoped for in the group after being defeated at Foxhall by the Scunthorpe Scorpions on the opening night of the season. However, a battling draw at Scunthorpe last time out has given them a fighting chance of progressing to the latter stages of the competition.
Ahead of the Tigers clash the Witches have received a boost that Morten Risager returns to the side after injury. The Dane suffered a broken second metatarsal in his right foot on the opening night and missed the meeting at the Eddie Wright Raceway. After returning to Denmark last week for further treatment, the 28-year-old declared himself fit to return for Saturday's clash. However, the Witches will be without the services of Lewis Kerr for the meeting due to Elite League commitments with Lakeside who face Leicester the same evening. The Witches have booked Glasgow rider Richie Worrall as a guest to cover his absence. Unfortunately the Witches will also be without James Sarjeant who has flu, Rider Replacement will be used at two.
Our visitors have only raced one competitive meeting at the time of writing but got off to the perfect start beating Scunthorpe away from home to take maximum points and give themselves a platform to build on in the group. The last time the Tigers visited Foxhall they recorded a 49-44 win in the 2015 Premier League season. They will be without Richard Hall on Saturday who misses out with illness, he will be replaced by Rye House's Ben Morley.
Witches Team Manager Ritchie Hawkins knows his side need the points if they harbour hopes of winning the competition but is not putting too much pressure on the result.
"If we want to progress from the group then we've got to win on Saturday," said Hawkins. " Looking at the season as a whole though, we are just looking for a big improvement from our last home meeting with Scunthorpe. It's not been ideal having such a big break between meetings for us but it will be good to have Morten back in the team. We are missing Lewi though, which is a shame as he is just starting to get going as well. It's a loss to be without him but hopefully others can step up on the night."
The Yorkshire club are much fancied by pundits and experts to have a successful season and will be full of confidence having started with an away win and Hawkins knows the Witches are in for another difficult test.
"They've got a good side on paper and they've got one of my favourite riders in their team in Jason Garrity. They've got Steady (Simon Stead) there too and they're an exciting team to watch and its going to be another tough match for us."
Ipswich 'Tru7.com' Witches: 1. Danny King (c) 9.54 2. R/R 3. Richie Worrall (G) 6.84 4. Morten Risager 6.86  5. Nico Covatti 7.55 6. Paco Castagna 3.33 7. Darryl Ritchings 3.00
Team Manager: Ritchie Hawkins
Sheffield 'Window Centre' Tigers:  1. Simon Stead (c) 10.49 2. Dimitri Berge 4.14 3. Kyle Howarth 6.98 4. Josh Bates 5.44 5. Jason Garrity 8.46 6. Ben Morley (G) 3.00 7. Nathan Greaves 3.00
Team Manager : Marc Bates