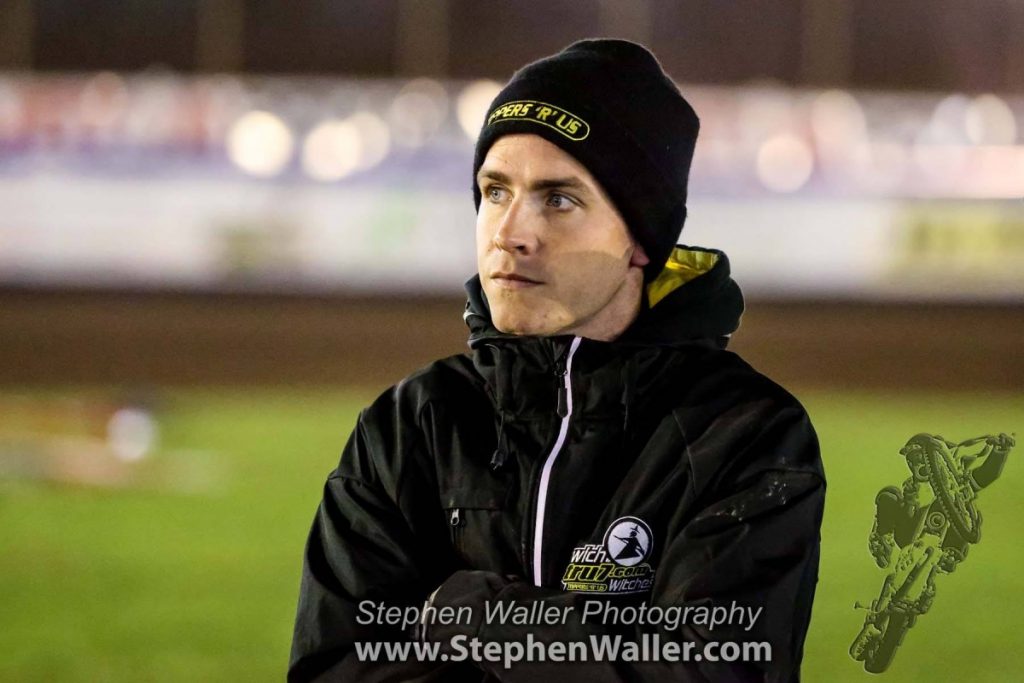 I think it was massively disappointing for everyone that we did not get the two trophies we were competing for this season. On reflection, we gave the fans a team to be proud of and I can't give anything but credit to the boys. It was an unlucky situation that cost us the Knockout Cup trophy and I don't think it was anything to do with the boys' performance or effort. I couldn't have asked for any more and I think the town is proud of the team which is very positive. At the end of the day, you do need to win a trophy though and it is a bit bittersweet if you like.
Sheffield were the better team over the season and they beat us fair and square really in the Play-Off final. The defeat to Peterborough in the cup final summed up sport really, it is not fair and life is not fair is it? That was hard to take but what an effort by the five riders in both meetings though, to come to a last heat decider over the two legs was a massive effort. That was the hard one to take but we have to move on from it.
On a personal note, you take time to reflect on it and think you could have done something different to help. With the cup final it was quite clear where we lost it and no one could do anything about that. We keep the focus on next season now and we will come back and try and win a trophy and improve as a team and put another competitive team out to go again.
It has been a massive stress on Chris (Louis) and I all season with the injuries and has been harder than last year. As the season has gone on we have been picking ourselves up from injuries, only to be kicked down again. In that respect it has been a hard season and we are all ready for a bit of a break now. Without the set of riders we have we wouldn't have got anywhere near where we did and the attitude of the six we had left kept us going. They made it all worthwhile.
I have learnt a lot again this year and you can only learn with experience. We have improved this year and results have improved since last year which is the main objective. I am more experienced in the role now and am learning how to deal with different riders and challenges that they bring. This season the team is a lot closer to where I want it to be. The team spirit is excellent and they are fighting for the badge and the will to win has been excellent from the six we had left. We have made progress in that sense from a couple of years ago.
Seeing Cam (Heeps) progress this year has been a highlight and I think we will all take great delight in that as he is an Ipswich boy now really as well as a good friend. Obviously we wanted to see Connor (Mountain) and Danyon (Hume) come through together but watching Connor's season has been a highlight too. He has come through everything and seeing his development has been brilliant.
It is all up in the air again ahead of the AGM this month but the main thing to sort out is the doubling up and guest riders. There needs to be some massive changes to control that. They also need to do some work on this transfer deadline which was far too early and too stringent and not being able to replace injured riders after it has passed which is just stupid and needs to be changed.
I think we gave the fans a team to be proud of and they came out and supported us, the two go hand in hand. Obviously when there is a big crowd and the fans are vocal it gives the riders a boost. I was always massively proud to wear the Witch and I expect the same from the riders. This year, everyone wanted to race for each other and the club and that is what we need to keep for next season.
We have been looking at 2018 teams for a good few weeks already and what teams we will have for different situations. We need to prepare the best we can in that respect and even though things are not announced it does not mean there is not a lot going on behind the scenes. I took three days after the cup final without speaking to Chris and I think that is the first time we haven't spoken for so long in six months! I have loads of different teams written down for lots of different scenarios and riders I would like to work with. On the whole, I would like to keep working with as many of this year's team as possible because they bought into the values I want from my team and they deserve another shot at winning a trophy.
I would like to staff at the club that keep the club going and always treat me with great respect and are great to work with. Also I'd like to thank the riders and mechanics for giving everything and contributing so much to us having fun and they have bought into our philosophy. Also thanks to Chris, for all of his support and backing and I think we have a good working relationship. Finally, thanks to the fans, who for five years running have been great to me and they support me and don't get on my back to much!
See you in 2018,
Ritchie