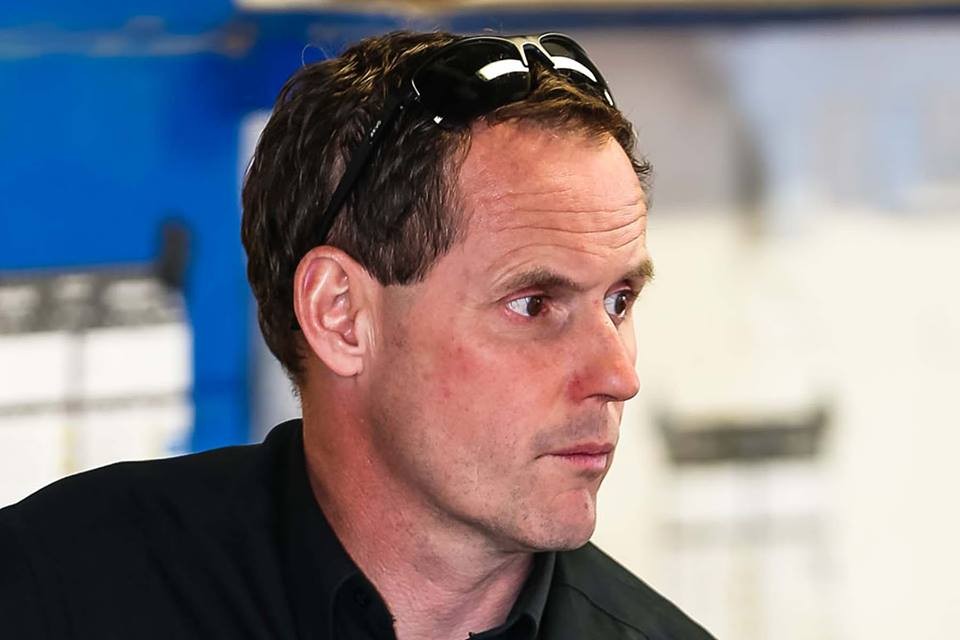 I'm happy with the fixture list, I did work tirelessly to bring a Premiership team to give us a tough challenge at the start of the year before heading into the Championship Shield on Good Friday but unfortunately none of our Premiership rivals were able to bring a team early enough for us. We go straight into action but the team will be well prepared with at least a couple of practice days around Foxhall before that and they will have been away to Macon in France at the start of March. They will have spent a lot of time together. With the set race nights, the fixture list has been much easier to do with being able to always present a full team.
Good Friday meetings have been such a tradition at the club for so many years that we have missed it the last couple of years, it is really good to have that back. I'm looking forward to it being against the Championship new boys Lakeside who have put together an extremely strong side, so we couldn't have a tougher opposition to open up with.
There is no margin for error particularly with our Championship Shield group as it is the smaller group because of the odd number of teams. You can't afford to lose at home straight away so there is pressure on the boys but they will be well prepared. They are not new to each other, only Michael (Härtel) is new to last year's press day. They are already interlinking and there is a lot of chat amongst the team about training and techniques, technical stuff about the bikes and latest innovations. All of that information is being shared already and they are a team like you see at the end of a successful season before you even start, so that is really good to see. That is why we went back to putting the same team back together.
With only one away meeting against each team in the league you can't say you will do better next time after you have learnt about the track. A lot of the team will have learnt from last year so there is no excuse for needing to go back a second time. The whole league being only home and away once adds to the pressure and it is the same pressure for every team. We have got a relatively experienced team in this league. Connor (Mountain) having had a full season, Danyon (Hume) is still the one to travel to all the tracks. We all know what Danyon's attitude is to his racing and I don't think that will affect him too much, especially being surrounded by a good team willing to help him. Michael hasn't been to any tracks of course so with only going once to away tracks he needs to perform to a reasonable standard and I am convinced he will.
A bit like Good Friday the 16 Lap Classic has always been a tradition and the fans love it. It is a unique event to watch eight riders over 16 laps to finish the season off. The riders want to finish the season on a high and win the meeting and it is a real spectacle.
We are renewing a lot of the drainage at the track that was proving to be a problem in the latter part of last year. It didn't cost us any meetings but it was at the point where the wrong weather at the wrong time would have. That is something we needed to put right straight away. That has been started and is ongoing. As soon as we get to a reasonable stage with that, the exits of both corners are coming in, as the entrances did last year, so we are finishing that project off.
It's a subtle change but one that is necessary from a safety point of view and I am sure it will enable more racing lines again. It will add to the entertainment and in this case, it will make it safer on the exits, particularly on turn two as that is where we see most of the injuries occur. We have been lucky as we have not had too many here but when they do happen they occur on turn two, so making that wider can only help that. An improved sound system has been given the go-ahead so that is another massive improvement stadium-wise.
The beginning of the winter period was busy for me, we got the team completed very quickly. Heading into the AGM there was a little bit of the unknown with the TV changes and race night changes and all those things that were up in the air. All of that worked out well as far as I am concerned at the AGM and we were in a good position to finish the team after that. That was done quickly which was nice as you can then go to sponsors knowing exactly what team you have and what your chances are. All of our current sponsors are back on board and we have some exciting news to announce at the end of February with regards to sponsors so we are really looking forward to the months ahead.
Thank you for your continued support,
Chris